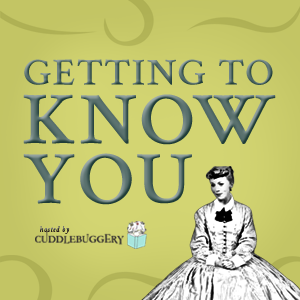 Hosted by Cuddlebuggery
Click HERE for the list of participating blogs!
I don't often do Blog Hops, you guys, but I loved the idea of this one! Here is a chance for me to share something about myself by giving away a book. This is a marvelous idea! But which books do I want to give away and how will they represent me?
Hmmmmmm? Well I'm choosing to give away a book from a series that I need to either START or FINISH.
I pick my books based on my mood. Or whatever pretty cover calls out to me when I'm ready to read. Or whatever has just been recommended to me. I could pick my next book because of…WHO KNOWS WHAT! I NEVER plan my reading list ahead of time.

I trade bookmarks every time I finish a book. I have a pretty, shiny box that I keep most of them in. Some are crafted, some are homemade, and some are book swag. I LOVE THEM ALL.

I'm a very eclectic reader and a very emotional reader, which means that my friends often get very animated messages from me when something big happens in a book.

I absolutely cannot read books that are super-duper hyped-up until all of the fuss dies down. It kills the excitement for me! I've tried and been BURNED.

I read several books at the same time. I just do. I usually have an audiobook or two going as well as something on my Kindle and maybe one or two print copies. THIS IS WHO I AM.
I could go on listing reading quirks, but the point is that I love reading and I love this community. I love the idea of getting to know other readers and bloggers better! NOW! Onto the giveaway!
So, basically, the winner gets to
choose from the following books: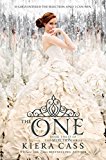 Even though these are all YA books, I read at least a little bit of pretty much everything!



Good Luck!