Keeping Her by Cora Carmack
Series: Losing It #1.5
Published by William Morrow Books
Publish Date: August 13, 2013
100 Pages
Source: Publisher via Edelweiss – Thank you!
Find it here: Goodreads / Amazon / B&N



Garrick Taylor and Bliss Edwards managed to find their happily-ever-after despite a rather . . . ahem . . . complicated start. By comparison, meeting the parents should be an absolute breeze, right?
But from the moment the pair lands in London, new snags just keep cropping up: a disapproving mother-in-law-to-be, more than one (mostly) minor mishap, and the realization that perhaps they aren't quite as ready for their future as they thought.
As it turns out, the only thing harder than finding love is keeping it.
Keeping Her by Cora Carmack
My Thoughts: I just recently read Losing It a few days ago and liked it quite a bit. I thought Bliss was a little bit neurotic and flighty, but she was lovable and a great match for Garrick, with his smooth-talking sexiness and gentle ease. Reading
Cora Carmack's newest novella –
Keeping Her
– was fun because it gave me a little more insight into the lives of these two since they've become a couple plus I got to meet Garrick's parents which was an adventure in and of itself.
Bliss and Garrick are still adjusting to life together and things are going well. As the book opens, Bliss is unsuccessfully trying to make breakfast, which is pretty hilarious. After her failed attempt, it was obvious she was super nervous about something. The reason for her nerves? Today is the day that she and Garrick are flying overseas to meet his parents!
Garrick does his best to keep Bliss calm while on the inside, even he is nervous. Why? His mother is basically a shark and his father isn't exactly the coolest cat on the block. There's a reason Garrick came to America, you guys, and it's easy to understand why after meeting his parents. Upon their arrival, Bliss makes a few accidental social blunders here and there and Garrick does his best to cover for her (since he failed to tell her that they were super rich and high in society), but first impressions aren't that great all the way around. Bliss recovers well, though, and holds her own and I was really proud of her.
After a rocky start, Garrick's mother eventually falls for Bliss and things end up well between them all. This is a really great thing because OH MY GOODNESS something else happens while they're visiting and talk about being a big deal! This thing could potentially change everything for these two! I held my breath and bit my nails while the two tried to sort out this development and maintain their cool. Phew.


This trip ends up being quite a whirlwind for these two.
Keeping Her is a fun little novella that gives us a great glimpse at why Garrick ended up moving to the United States and how the two doing since they've become a couple. They're quirky and a little odd, but they're madly in love and it is quite apparent when you read this fun story. I laughed at a few parts again, just like I did when I read Losing It. I loved getting to know Garrick's friends from back home. The alternating POV structure of this novella makes it easy to understand and respect these two much more as a couple because with everything that they have going on during this trip, it really helps to be able to be in their heads and see things from each perspective.
I'd recommend Keeping Her for fans of the Losing It series (after reading Losing It), which would also mean I'd recommend it to fans of New Adult Contemporary Romance. I just happened to read it between Losing It and Faking It, and this worked out well for me. It's always fun to get some back story on characters that you really enjoy, and this is no exception. After reading two of Cora Carmack's books now, I can say that I'm solid on this fun series and will be continuing it to its completion! I'm excited to soon pick up Faking It, which is resting impatiently for me on my Kindle even as you read this.
**************************************************************
Two very cool things about Cora Carmack
and the release of KEEPING HER:


Author Cora Carmack has provided a link to a preview package that includes the first chapter of


Hosted by InkslingerPR

KEEPING HER

plus

some bonus Garrick POV scenes from LOSING IT:

Click here to read the first chapter of Keeping Her!

Trust me, this is a fun read you guys! Check out the link to see for yourselves.

Author Cora Carmack is planning to donate 20% of all her royalties from this book to the charity Planting Peace for the life of the book. You can find out more about Planting Peace here: http://www.plantingpeace.org/. Planting Peace is a progressive nonprofit organization founded for the purpose of spreading peace in a hurting world. Although the organization operates on a global level, they emphasize the power of one; the ability that each person possesses to make a difference in the world.
Very cool, you guys.
**************************************************************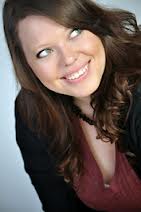 Cora Carmack is a twenty-something writer who likes to write about twenty-something characters. She's done a multitude of things in her life– boring jobs (like working retail), Fun jobs (like working in a theatre), stressful jobs (like teaching), and dream jobs (like writing). She enjoys placing her characters in the most awkward situations possible, and then trying to help them get a boyfriend out of it. Awkward people need love, too. Her first book, LOSING IT, is a New York Times and USA Today bestseller.
**************************************************************

Author Cora Carmack & William Morrow Books
have generously offered
(1) Signed set of LOSING IT & FAKING IT – one winner
(1) Your name used as a character in the upcoming novella – one winner