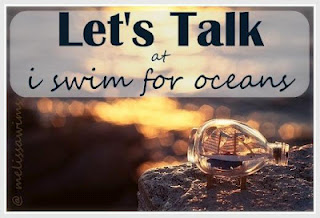 Click here to see Let's Talk!
I'm so excited that Melissa at i swim for oceans likes discussion posts because sometimes I get chatty and have things to say. Melissa has opened her Let's Talk event up to the rest of us and I'm excited to be a part of it. Thanks, Melissa!
This week's question:
What are your favorite and least favorite
book-to-film adaptations and why
?
I don't typically love book-to-film adaptations.
I initially get really excited about one being made
and then really apprehensive about seeing it,
and then I'm usually a little disappointed.
There's just NO WAY a movie can live up to a book.
The BEST: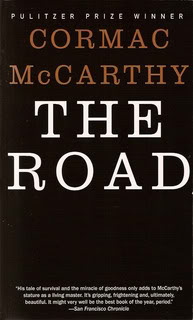 The Road by Cormac McCarthy
Movie Poster – left
Book Cover – right
The book is absolutely BRILLIANT
and so is the movie.
Perfectly written. Perfectly cast.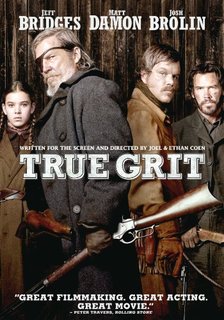 True Grit by Charles Portis
Movie Poster – left
Book Cover – right
This was admittedly not one of my favorite books. I just don't enjoy reading westerns. But the movie adaptation was incredible, and one of the main reasons was due to perfect casting.
I know, I know – I'm not giving you guys any YA. Sorry!
How about this?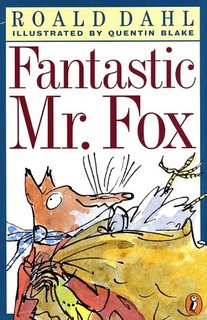 Fantastic Mr. Fox by Roald Dahl
Movie Poster – left
Book Cover – right
This is arguable & I would even go as far as to listen to your case, but it wouldn't sway me. First of all, Wes Anderson did it so it is pure gold as far as I'm concerned (which isn't the topic here, but I thought I'd throw that out there). Second of all, Wes adapts the BOOK, yes. But the book is so short that he adds to the beginning and the end to make it long enough for the movie, resulting in one of my favorite movies EVER. With some of the best quotes EVER. With Wes' trademark recurring cast and dry humor. Sometimes, you guys, I just listen to this movie without even watching it. It's like an audiobook with a bonus beginning and end. (Okay, that's really stretching it, but it's a darn good adaptation in my opinion.)
Or maybe I'm just a big Wes Anderson fan. At any rate…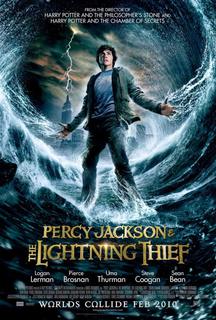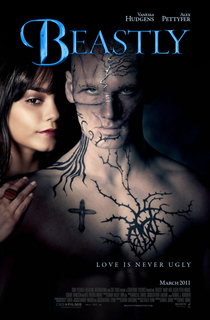 The Percy Jackson and the Olympians books are perfect.
They are PERFECT, you guys.
The movie, ugh. It mixes the books up! Just, no. NO NO NO. NO.
And let's not even get started on Beastly. I adore Alex Flinn and her re-telling of Beauty and the Beast, but this movie was not even close to the book. First of all, the beast is hairy. HAIRY. Second of all, see the gal on his shoulder? She's has red hair in the book. RED. HAIR. The book talks about it over and over and over.
NO NO NO. NO.
Both of these are great movies. They just stink at being adaptations.
*************************************************
What are your favorite book-to-movie adaptations?
Which are your least favorite?
What YA titles should've made my list?