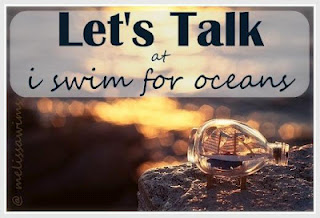 Click here to see Let's Talk!
I'm so excited that Melissa at i swim for oceans likes discussion posts because sometimes I get chatty and have things to say. Melissa has opened her Let's Talk event up to the rest of us and I'm excited to be a part of it. Thanks, Melissa!

This week's question:


What books have
covers better than their content
and vice versa?
Fun question, as I consider myself a cover girl.
It's really hard for me to choose only a few.
I've literally picked up books based on cover alone.
Sometimes this works and sometimes it doesn't.
Sometimes I'm shocked at how well it works
and sometimes I'm just, well, disappointed.
Harbinger by Sara Wilson Etienne
You guys, this cover is amazing.
The first time I saw it, I KNEW I had to read it…
even without knowing the synopsis.
Then reading the summary I thought I'd like it.
Well, I liked it okay. But just okay. In my opinion, the cover art
surpasses everything about the book. The book kinda lost control in the last one-third. (I seem to be in the minority in this thinking, and I'm okay with that.) I WILL say, though, that the cover is completely cohesive to the book, which is what I want to see in YA cover art. It's just beautiful and striking and stunning…
…which is why even though I didn't love the book, I bought a copy last week for my shelves. I know, I know…I'm a dork.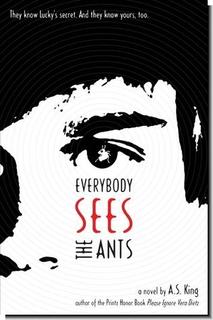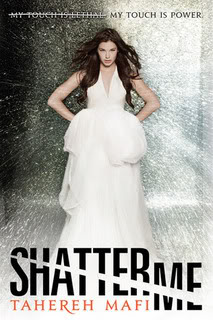 Everybody Sees The Ants by A.S. King
Shatter Me by Tahereh Mafi
These two books don't have terrible covers,
but they don't have great covers either.
What's worse is that their covers do not in any way
begin to represent the stories on the inside.

There's a depth and relevance to Everybody Sees The Ants
that is so important. But all I see when I look at the cover is a Scarface poster.
The cover makes sense to the story, but it just
isn't as good as what is on the inside.
Shatter Me…I'm just not sure what's going on there.
For a dystopian or apocalyptic or whatever,
a girl in a pretty dress? Honestly?
I mean, I know who it is.
But, um, it just doesn't work FOR ME.
However…the story is brilliant in every way.
*************************************************************


Tell me your experiences where covers
didn't represent the stories inside very well…
I WANT TO KNOW!
Talk to me!