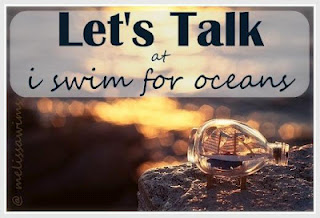 Click here to see Let's Talk!

I'm so excited that Melissa at i swim for oceans likes discussion posts because sometimes I get chatty and have things to say. What's up, Melissa?? Let's Talk.


This week's question:
Do you prefer book to film
or book to TV adaptations?
Hmmm…
That's a really good question and actually quite easy for me. I don't really know of very many book-to-TV adaptations because I don't watch a lot of television. So that sort of throws that choice out the window. I tend to watch book-to-movie adaptations here and there, and while they're hit-or-miss for me – I do think I enjoy them for the most part.

I have enjoyed some of these adaptations like The Road by Cormac McCarthy (so good!) and The Hunger Games by Suzanne Collins, but I have to admit that I'm even more excited about upcoming adaptations like The Great Gatsby by F. Scott Fitzgerald and The Hobbit by J.R.R. Tolkien.
I will say…regarding the book-to-TV issue: there is one book-to-TV show that I do watch. I'm a bit late getting to it but thankfully Netflix has my back. I haven't read the books and I'm not sure I plan to read this particular series. But I am tore-up-from-the-floor-up in love with everything Salvatore. That's right: I'm all about The Vampire Diaries. Don't go spoiling it for me, now. I've only just finished with Season One; I haven't yet started Season Two yet. But wowza! Yes and yes, please and thank you. Who cares about the books? Not this girl.

(I'm kidding. I care about pretty much all books.)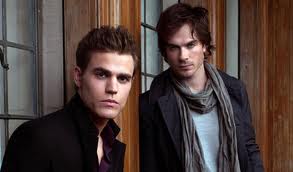 HUBBA HUBBA
*****************************************
Do you prefer movie adaptations or TV adaptations?
What are some of your favorites?