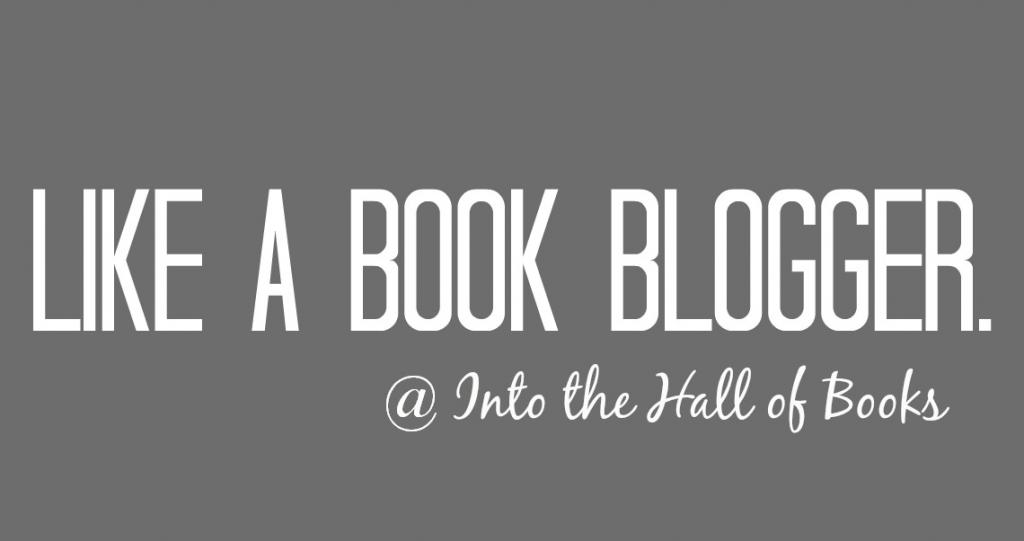 [MAKING BLOGGY MISTAKES] like a book blogger.
Nobody likes to make mistakes. It's inevitable that we will have little slip-ups now and then, everyone does, particularly when we put out something public like a website where we write stuff and post photos and get creative. I've spent my fair share of time cringing over my own mistakes.
Want to hear some of the little bloggy mistakes I've made over the past few years? Here are just a few:
I've posted reviews or discussion posts and not realized until later that I've called characters by the wrong names, even when I knew their names. That is so embarrassing because maybe the author/publisher will come read your thoughts, and maybe it will come across looking like you didn't pay attention when you read the book. Of course this isn't true, but oh the horror of discovering this mistake. I've done this more than once.

When I'm typing, I sometimes mix up the letters in some authors' names. Sometimes my fingers move faster than my mind, I think. ALSO there's this one author in particular – I KNOW HER NAME, but I often type a similar-but-incorrect last name because it's so, so close. She is so nice and interactive and I'M SURE she's seen my error with her name before but not mentioned it. It's kind of like when someone calls YOU by the wrong name and it's all awkward

,

facepalm facepalm

.

We've ALL hit "publish" before our blog post is ready.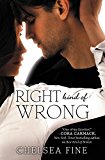 A few days ago my review for Right Kind of Wrong by Chelsea Fine went up with the wrong book cover in place. I'm not exactly sure how I did this – except that I was probably excited about the book and just chose the wrong cover when I wrote the post. I always search for book covers by the author's last name and I guess I accidentally picked the second cover in the series instead of the third? Sigh. That moment when I realized that the cover and blog title didn't match was first hyperventilation, then reaction. I wanted to hide. YES, I made the switch to the correct book cover the very second I recovered my breath. But by then the tweets were already out, the post was already live, it had already been sent to the publisher and posted to various social media sites, incorrect incorrect incorrect.
Hold on a second while I hyperventilate all over again.
I'm not that much of a perfectionist. I know that I make mistakes. I allow for disorganization and a little bit of chaos. But MAN it stinks when a blunder is extremely visible to the entire world because, hello internet.
So this book I reviewed –
I loved this book
. It was a pleasure to read and I wanted other people to know about it so they would maybe read it too. And
bless her
, the author more than likely saw this incorrect version of the blog post, and probably also the publishers. Maybe some of you have seen it. It stinks but by the time I realized I needed to update my post, I couldn't take it back!
This is Author Chelsea Fine's Finding Fate Series.
I accidentally posted the middle cover when I reviewed the book on the right.
With book blogging, some of us post to multiple places, which means we should theoretically be double-checking the blog post in multiple places to make sure it is correct and if it isn't, we should be making changes. I had to make very specific changes to the book review links that included an image for the book cover. This was good for me, because with every correction I made, I felt better. It didn't change my initial embarrassment, but I felt better because I didn't leave incorrect things floating out there.
I do not think that I am a bad or sloppy blogger. I didn't write this review in too much of a hurry or try to post it too quickly, I do know that some bloggers struggle with that from time to time. I do sometimes use a template for my blog posts, but I didn't this time. I just chose the wrong book cover. It was just a mistake, but it made me irritated with myself, and it embarrassed me.
Like many of you, I'm probably my toughest critic. I'm sure I've probably put way more time into thinking about this than I should, and this is a thing. This is probably a thing that many of us do. Maybe we're a little too hard on ourselves. I think that I was in this case.
See, I beat myself up over something very simple, a simple incorrect copy-and-paste. I loved this book and I wanted to share good thoughts with the world, but I wanted for them to be CORRECT and MY BEST and aaaahhh, can you see how making a bloggy mistake can be embarrassing? Can you imagine how far a little mistake can reach if it isn't fixed, with social media links etc? Sometimes blogging mistakes aren't this big, but with a book cover being the image for the blog post, it IS kind of a big deal and took a little bit more work to fix than a normal mistake, something like text inside of the blog post. I was so happy to make adjustments to this error and think about ways to avoid making it again while I worked.
The more I thought about improving and re-organizing my process, the sillier this little mistake seemed. No reason to beat myself up over it too hard because it was a simple fix.
Mistakes are okay. Blogging mistakes are okay. I'm human, and this situation has been a great evaluator for me. Things like this are great ways for me to take a step back and re-work my steps. Can I be more efficient in this process, in that process, in how I order things? Can I be a better double-checker? It's never a bad thing to improve my method. Also, I'm quite sure I have mistakes sitting out there on this blog that I haven't noticed – it's better that I noticed this one early on so I could fix it as soon as possible.
Authors and publishers are people too. We all make mistakes, actually. And I'm sure that if an author like Chelsea Fine sees things like an incorrect cover or character name, she shakes it off. I'm sure authors see all sorts of mistakes, all the time. I'm sure if that one super-nice author sees something like a misspelled last name, she shakes it off. Authors are always so graceful when they do this. We all make mistakes, let's not beat ourselves up for them. Or if we do, let's only do it for a second and then let's shake it off, shake it off. If the authors and publishers can forgive my mistakes so gracefully, certainly I can too.
*Of course I'm going to toss in Shake It Off a bunch of times. Of course.
Have you guys ever made any bloggy mistakes?


Surely I'm not the only one!