Well, I LOVE holiday reading and I've spent the last couple of years adding to my list. These three titles are among my absolute favorite finds from last year. In fact, I've just spent the last couple of weeks rereading each of these so I thought it would be a good idea to share them with you all in case you don't know about them and want to put them on YOUR list. (I also added a new find at the bottom!)
Each of these three titles are available to borrow through Amazon's Kindle Unlimited program (both to read and to listen to). I chose to reread each of them via print + audiobook, of course, and OF COURSE I loved this. I also own them all because since I read them last year and have already reread them this year, I'm sure that I'll probably continue to enjoy them for holiday seasons to come.
**********************************************************
Published
September 24, 2013 by Harlequin MIRA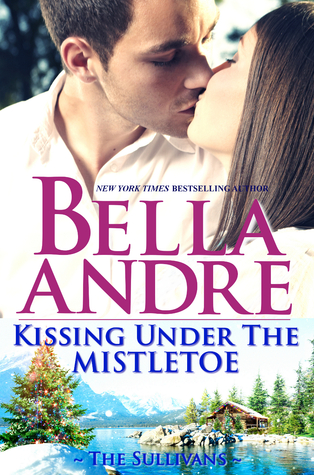 If you've read anything from Bella Andre's The Sullivans Series, you probably love these siblings with strong family ties. I do! This book is the story of Mary and Jack Sullivan – THE PARENTS – and how they got together. From a chance meeting to a life filled with love and reconnection with family. The story is told as Mary reflects on highlights of her romance with Jack as she prepares for her family to gather for their holiday festivities.
The first time I started this book, I wondered if I would like it as much as the others by this author. I mean, Mary and Jack are the parents of the siblings I usually read about! HOWEVER, because the story is told through Mary's memories of younger days, I pretty much forgot that these was a Sullivan "parents" and got lost in the story. ALSO, even though this is the tenth book in the series, it is perfectly okay to read it out of order. I did! (And I rarely do that.)
**********************************************************
Published
October 16, 2012 by Montlake Romance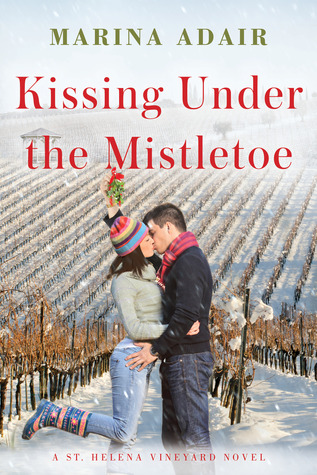 This book is the first in its series, which I LOVE. This is another companion series with siblings and strong family ties. This is kinda-sorta a forbidden love story with a bit of humor, which is really fun. Gabe DeLuca has made it his life mission to make Regan Martin miserable after she accidentally had an affair with his sister's scumbag of a husband. When Regan shows up at his winery as a new hire…well, this is immediately taken care of…and so is the nice housing that came with the job! Unfortunately Gabe and his brothers displace Regan's small daughter in the process, and in an effort to make things right with them HE FALLS IN LOVE WITH HER. They both fall in love, actually. They become a family! It's a marvelous HEA. And funny. With a great small-town vibe and fun characters. I can't wait to keep going with this series.
**********************************************************
Not Quite Dating by Catherine Bybee (Not Quite #1)
Published
November 13, 2012 by Montlake Romance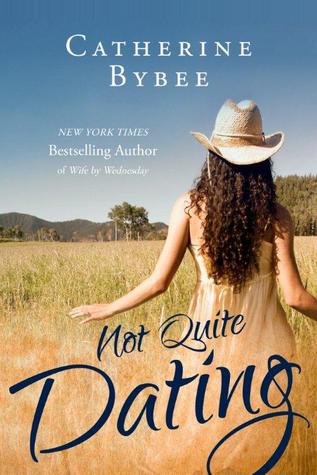 Okay, so NO, this cover doesn't look like a holiday book…BUT IT IS! Here we have one of those rich-guy-pretends-to-not-be-rich so he knows the gal will love him for HIM and not his money. I never get tired of that storyline! The difference in this case is that the gal isn't one of those it-doesn't-matter-what-we-have-as-long-as-we-have-love types. She WANTS to marry a guy with plenty of money because she is a single mother working a pitiful job and having such a hard time making ends meet for her kid.
Jack Morrison is a super-wealthy heir to a hotel chain. He's also a cowboy at heart. When he sees Jessie working as a waitress at a diner late one night, he is immediately drawn to her but she doesn't given him the time of day! First of all, she doesn't know who he is even though he is a media favorite because of his social status so that's a huge PLUS in her favor. Second, she's pretty and great at witty banter! SCORE, thinks Jack. BUT, she's very upfront about her intentions of only dating wealthy men. Jack decides to befriend her and help her find "the right guy" with hopes that she'll see that he's "the right guy" — and she does! But it takes forever and a few big events for her to realize that Jack is the guy for her. I LOVE IT, I LOVE IT, I LOVE IT.
I've actually read this one three times. THREE. I need to keep going with this series, too, but I can't seem to stop reading this story.
**********************************************************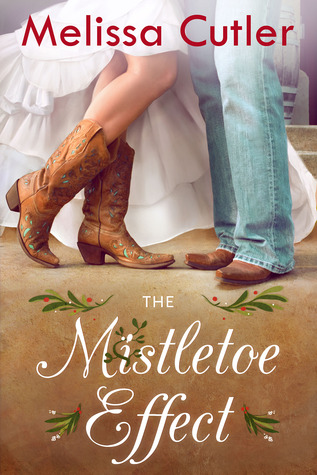 It'll be a Christmas to remember when hotel heiress Carina Briscoe falls for cowboy James Decker, the bad boy stable manager of her family's Texas resort, after they're roped into pretending marriage. The marriage might be a sham but the sparks between them are anything but. Still, with a little help from the heroine's interfering family, they might end up with the greatest Christmas gift of all: true love
.
(Goodreads)
This is a holiday story that I chose because of the cute cover. It was new to me this year and it is the steamiest of all of my holiday reads this year so far. That being said, it's also pretty funny and there are cowboys so that's always a plus! Carina and Decker get "fake-married" as a publicity stunt for the resort that they both work for in Texas — the thing is that they both have obvious big-time crush-feelings for one another so they decide to have fun with their fake marriage until they actually really fall in love. The fun part of the story, I think, is that they both have such a hard time admitting to themselves and one another that they want to stay together FOR REAL after so many of the staff at the resort are in on their secret. This is a quick, fun, inexpensive holiday read that I'm sure I'll be rereading again for the smiles and laughs. Also the HEA!
**********************************************************
Have YOU read any of these?
Do you have any holiday recommendations for me?
I'm LOVING the holiday stories and romances lately!