The Fine Art of Truth or Dare
by Melissa Jensen
Published by Speak
Publish Date: February 16, 2012
380 Pages
Source: Borrowed from Tara at Hobbitsies
(You can read Hobbitsies' review HERE)

Ella is nearly invisible at the Willing School, and that's just fine by her. She's got her friends – the fabulous Frankie and their sweet cohort Sadie. She's got her art – and her idol, the unappreciated 19th-century painter Edward Willing. Still, it's hard being a nobody and having a crush on the biggest somebody in the school: Alex Bainbridge. Especially when he is your French tutor, and lessons have started becoming, well, certainly more interesting than French ever has been before. But can the invisible girl actually end up with a happily ever after with the golden boy, when no one even knows they're dating? And is Ella going to dare to be that girl? –(summary excerpt from Goodreads)

The Fine Art of Truth or Dare


My Thoughts: The Fine Art of Truth or Dare is a very cute, very quick read that is compared to a John Hughes movie, which I think is fairly accurate. There are likeable main characters, awesome best friends, a budding romance, and super mean girls. There is a fun Italian family that functions normally, actually loves each other, and treats their children well. (What? In YA? No, really. I'm serious.) There is also an interesting and a little bit odd friendship/crush between the main character, Ella, and a famous artist that died way back in 1916 – I know, it sounds a little bit strange, but you just kind of have to go with it.

Ella Marino is a sweet, shy, pretty, and unpopular girl that happens to go to a very expensive private school. The problem? 1) She isn't rich. 2) She kind of loves Alex Bainbridge, who is dreamy and super popular. Her best friends Sadie and Frankie sit and listen while Ella talks about Alex and stares at him during lunch, all the while knowing that guys like him never fall for people like them. Plus, Alex is dating pretty much the meanest girl in school – she treats Ella like dirt. Ella basically has no chance with the boy of her dreams.

But wait! She gets her chance one day in the form of Alex acting as her French tutor. Annnddd….there you have the cute secret romance…which hurts Ella's best friends because it is a secret and causes some drama…and then more stuff happens that is, well, very much like a John Hughes movie. (And we're back to the comparison, which is not a bad thing in this case. If you don't know them, you should look them up and watch them.)

*************************************************
Here are some things that I liked about this book: Ella has a secret – a secret that is so big to her that it affects basically everything she does AND has made her the way she is. Ella is a great girl, but when she learns to let down her walls and start trusting people outside her protective little circle, she starts to develop more as a character, which I always love. Her best friends are awesome. Sadie is a wealthy-but-unpopular girl who is also a very shy and insecure singer. Frankie is the gay-guy-best-friend that is – like Ella – not wealthy. The three of them are very tight and supportive of one another, until they realize that Ella has been keeping secrets. This happens all the time in real life and the way it works itself out is very real and fun to read. And of course, I loved Alex Bainbridge and his romance with Ella.

There is art in the book and there is also music in the book. I like this very much. (hello, any other Avett Brothers fans out there?)

I think fans of cute, non-heavy YA contemporary romance books are the ones who will like this one best. It reads fast and works very well between heavy books or longer books.

The Fine Art of Truth or Dare will appeal to fans of:
YA Contemporary
Romance
Books Containing Art & Music
The Fine Art of Truth or Dare by Melissa Jensen
is currently available for purchase.
*************************************************
WOOHOO!
A MUSIC PLAYLIST
GUEST POST!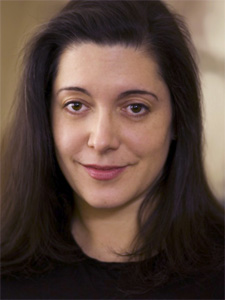 Author Melissa Jensen was gracious enough to send me two music playlists to share with you guys! She said "The first one is the soundtrack I would choose for The Fine Art of Truth or Dare. Some of the songs are actually featured in the book; others just fit. The second is just the most recent from my mad mind (and iTunes)–what I'm listening to today."
Playlist #1: from The Fine Art of Truth of Dare

Must I Paint You a Picture – Billy Bragg
It's Only Time – The Magnetic Fields
Mambo Italiano – Dean Martin
Let My Love Open the Door – Pete Townshend
Airplanes, Pt II – B.o.B feat. Eminem & Hayley Williams
Itchin' on a Photograph – Grouplove
You Don't Have to Say You Love Me – Dusty Springfield
The Way You Look Tonight – Frank Sinatra
Take on Me – A-ha
Tu vuo' fa' l'americano – Renato Carosone
Slight Figure of Speech – The Avett Brothers
I Can't Make You Love Me – Bon Iver
Playlist #2: from the 'mad mind' of Melissa Jensen
You Know I'm No Good — Amy Winehouse
I Think I Need a New Heart — The Magnetic Fields
Faith — George Michael
Came Up — G-Side (feat S.L.A.S.H)
Train in Vain — The Clash
Rumour Has It — Adele
I Useta Lover — The Saw Doctors
Mr. Jones — Counting Crows
No Love — Eminem
Talkin' Bout a Revolution — Tracy Chapman
Clang of the Concrete Swans — Comet Gain
Rapture — Blondie
*************************************************
Have you read this book?
Is it on your to-read pile?
What is your favorite song
from these playlists?
(HELLO again, Avett Brothers fans! Holla.)