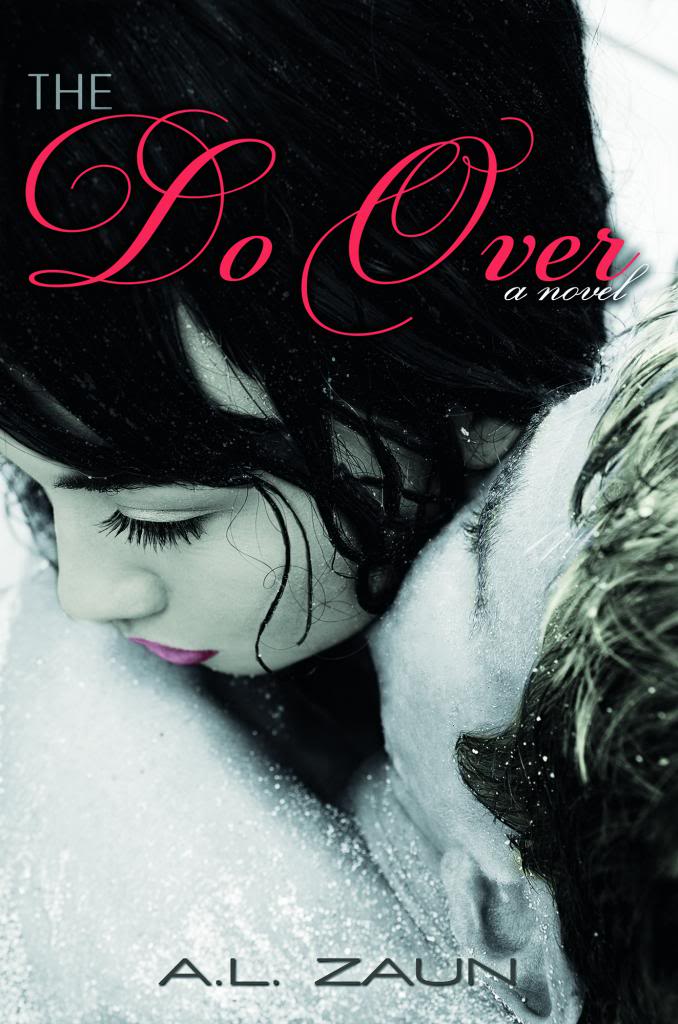 The Do Over by A.L. Zaun
Publish Date: May 20, 2013
Source: Author – Thank you!
Find It: Goodreads / Amazon / B&N


Life doesn't look like it's supposed to for Dani Ruiz, a hopeless romantic. After a painful and sudden break-up with Rick Marin, Dani hides away from reality, retreating to a world of fiction where she prefers book boyfriends over the hassles of a relationship.

Almost two years later, Dani's friends are tired of watching her in a holding pattern, so they stage an intervention, forcing her back into the real world of dating.

Unexpectedly, Dani meets Liam Lucas, a down-to-earth firefighter. He might be the person to show her she's still worth something. Dani's hesitant to trust her heart with another man, but their instant and electric chemistry is something she can't deny.

As Dani starts to believe that she's found her real-life book boyfriend, Rick decides that he'll go to any lengths to get her back. Seeing Rick as a changed man makes Dani question everything.

Can Dani trust her patched-up heart with Liam? Or has Rick transformed into the man she's always wanted? -(from Goodreads)


The Do Over by A.L. Zaun
My Thoughts: This book begins with main character Dani in an intense relationship with Rick, but that ends rather quickly has he abruptly ends the relationship, crushing Dani's heart. For the next couple of years, Dani sort of folds into her books, becoming very attached to the characters in the stories (much like myself). She would rather curl up with a good book than do pretty much anything, much to the annoyance of her friends and the people in her life (I love this about her). Then one day she meets Liam.
Liam seems to be the opposite of Rick, complete nice-guy to Rick's complete jerk. She falls in love, head-over-heels, and things are going great – when suddenly Rick comes back and wants Dani back.
*********************************************************************
Oh my goodness, you guys, I couldn't stand Rick in the beginning of the story. I mean, I pretty much hated him and I rarely feel so strongly about characters. He was such a jerk. To be fair, I never really completely fell in love with Dani either in the beginning because she didn't really stand up to Rick, but I did like her once she was on her own. When Rick shows back up – a changed man – I scrunched up my nose and felt stabby. Why? Because I liked Liam. Why does Rick have to come back and ruin things for Dani after screwing up her life years before? The guy was not cool to me.
Anyway, Liam. The nice guy. Liam and Dani meet when she is taking a CPR course that he's teaching. He's a firefighter. A firefighter, wink wink. They have a nice little relationship and obviously I'm pulling for this side of the love triangle.
The Do Over is a pretty good story, certainly entertaining and steamy at times. I think that it was interesting that I had such intense feelings of dislike for Rick given that I usually don't really dislike love triangles at all – in fact, I usually really like them. But I just couldn't go for Rick. Perhaps it's because Dani felt like Liam was her real-life book boyfriend and I also like feeling the connections to book characters myself? Or perhaps it's just because I think Liam was the right one for her.
I recommend The Do Over to people that enjoy reading New Adult/Adult Contemporary Romance books, books with second chances, and books with firefighters with a 5 o'clock shadow. Hello there!
*********************************************************************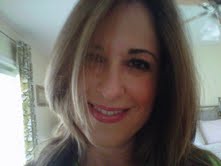 A.L. Zaun graduated from Florida International University with a degree in
English Literature a long time ago. A degree she didn't use at all in her
professional endeavors. She loves to read, write and take pictures. She walks
around with her camera, and most importantly she has her e-reader available
at all times. Healthcare Management by day, Mommy in the evening and
most nights, you can find her sitting in front of her laptop with a bottle of Diet
Pepsi, bringing the voices in her head to life on the pages of her debut novel, The Do Over.
*********************************************************************
The Do Over will appeal to fans of:

New Adult/Adult Contemporary Romance
Romance: Love triangle.
Firefighters.
is currently available for purchase.
*********************************************************************