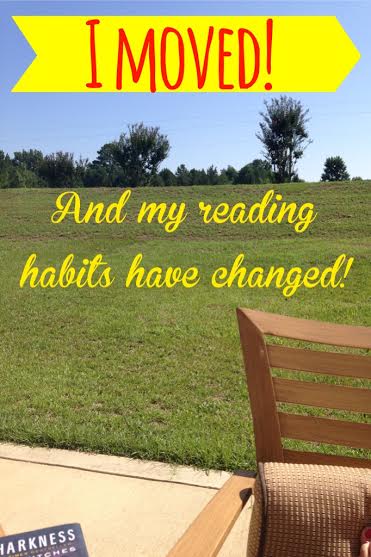 Image: Asheley @ Into the Hall of Books
************************************************
Here is another way my reading routine has changed lately:
A Long Time Ago: I used to be an
"I Pledge To Read The Printed Word" reader.
Then: I got my first Kindle and began to change my thoughts on that because clicking made buying and library-loaning SO easy sometimes. YES!
Now: I have developed a habit that seems a bit lazy.
Do you see the book above, on the left? I've been reading that series for a while now (since August 1!). Now I'm reading the final book and I can't wait to share my thoughts on the entire series with everyone! This series is FILLED with details and are typically the types of books that I want to read mainly at night, in my bed, when I have time to concentrate on what I'm reading.
In the evenings, I have fewer interruptions. My house is quiet and I really enjoy ending my day by reading.
I'm usually reading in the bed. And I'm really tired (and so are my arms, I won't lie). It feels so fantastic to finally settle down, comfortably, and pick up my book! But then…MAN OH MAN, that extremely light Kindle beside me starts looking really good. And so un-heavy…
…so down goes my big heavy chunky book that I'm loving so much,
and I pick up the Kindle because it is so. much. easier.
************************************************
For the longest time, I would pick up this series in the evening but then put it back down almost immediately because the books are BIG. HEAVY. CHUNKY.
I have NEVER had a problem with big, heavy, chunky books – I still don't! But with this series, because of all of the detail and because I've LOVED reading sentences and paragraphs over and over to soak in all of the words, reading these print copies has become a chore.
(Did I just say that? Oh my, I did.)
I put myself on the wait list at BOTH of my library systems for the ebook copy, to see how quickly I could get it on my Kindle. I waited for ages and ages, and then it finally arrived onto my Kindle just a couple of days ago.
I ACTUALLY SQUEALED. I really, truly did.
OH DEAR, THAT IS SOOOOO LAZY – isn't it?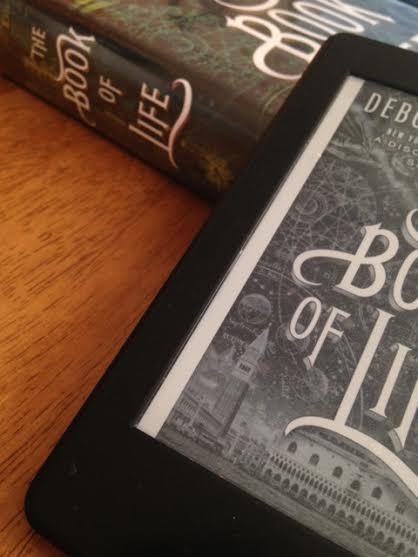 I sent back the big heavy chunkster print copy because I'm actually reading the Kindle copy much quicker and with a smile! It's SO EASY to read this book on my Kindle that I plan to finally finish the book pretty soon. FINALLY. Because it is easier and less heavy at nighttime when I'm reading it in my bed.
OH, DEAR. I AM A LAZY READER NOW.
I am not sorry, actually.
************************************************
I will NOT do this for all books.
But there has been a shift in my preference in print copies vs digital copies for chunky books simply because I'm so exhausted at night that I can read more and better during my favorite reading time of the day if the book weighs less.
Maybe it should feel ridiculous to admit that, but it doesn't.
Isn't the point of reading to enjoy it? YES.
In this very busy season of my life, if I have to be a lazy reader to keep reading,
I fully embrace this form of lazy.
************************************************
Have you ever had a LAZY reading habit?