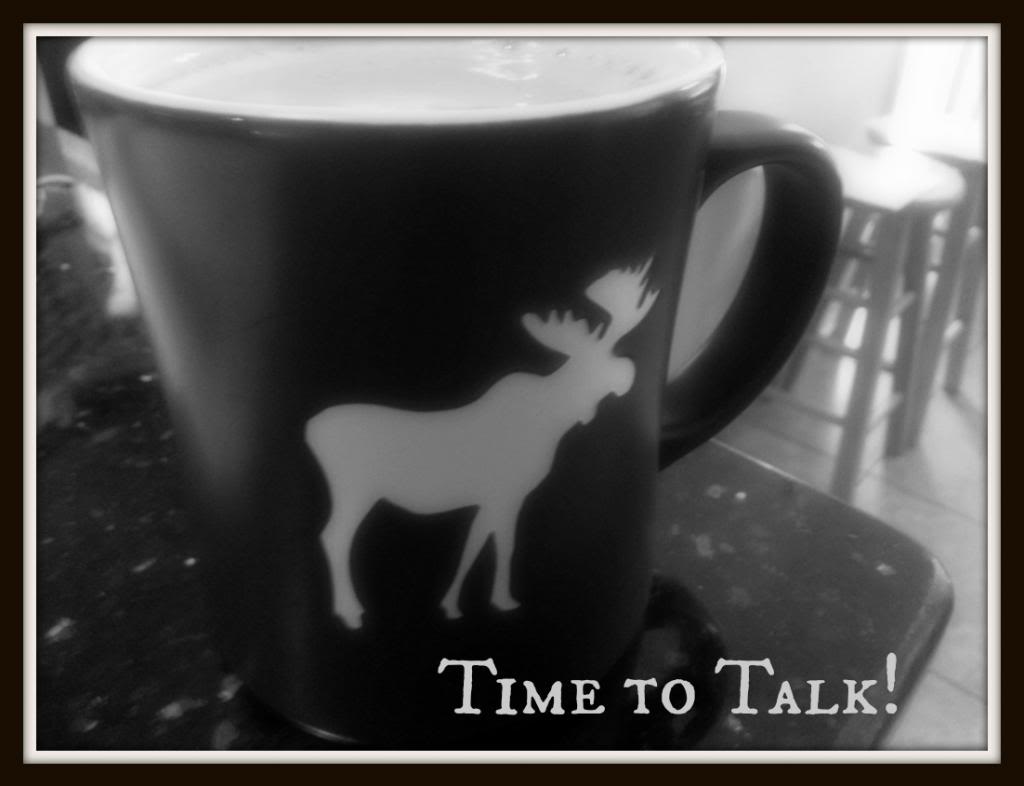 This picture is mine. I totally need a new picture.
But I really love this mug.
I know for a fact that I don't have to remind you how much I love to write about books and about how much I love blogging even though I've just come back from a break. I know that I don't need to remind you how much I love other blogs and how much I really love taking the time to read them. I don't need to remind you how much I love commenting when I get to sit down and do it because if I visit, I generally write a novel or two in the comment section. I just love everything about book blogging – it is a huge part of my life. It makes me feel de-stressed and gives me an outlet for basically everything. Plus it releases my inner fangirl because you all know I have one.
But…lately I have been opening up my reader and noticing something that has been making it a little funky for me as far as visiting blogs is concerned.
I NEED HELP WITH THIS! CAN YOU GUYS HELP ME PLEASE?
There are two things I've noticed, actually.
1. Memes and Features everywhere. God bless them.
2. It seems like everyone is reviewing the same books at the same time.
NOW BEFORE YOU GET UPSET, PLEASE HEAR ME OUT.
*****************************************************
1. We all blog differently. Let's just get that out of the way. My blog will never be like your blog (if you have one) or like the blogs you enjoy. AND YAY FOR THAT! Wouldn't it be a stinky world if we all did the same thing all the time? But sometimes it does seem like some days are very similar in the blogging world. OR AT LEAST IT DOES IN **MY** BLOG FEED.
2. Memes and Features are great and fantastic and wonderful. They give bloggers/readers a chance to discover new blogs and books, and they give us a chance to break the monotony of plain ole' reviewing if we choose to do so. But lately it seems like MY FEED has been more memes/features than it has been reviews. This is just something that I've noticed on my own and it is not a complaint – stick with me here – I'm making a point, I promise.
3. More now than ever before, I have noticed that the same reviews of the same books are popping up on blogs not only on the same days/release days but during the same weeks. This is totally okay and oftentimes, this is at the request of the publisher – SO I'M NOT KNOCKING IT. Please don't get upset with this observation! T
his is not a BAD thing necessarily – but it has made me realize something:
Because I feel overwhelmed and overloaded and need some balance.
*****************************************************
Here is where I'm asking for help!
I'm looking for more blogs to follow! I'd love to see more adult fiction reviews. I follow a ton of young adult blogs and the blogs that I follow read a fair amount of middle grade and new adult, so I feel like I'm covered with these things. PLUS the blogs that I follow run some AMAZING features and discussions. I SERIOUSLY LOVE the creativity that comes from some of my reading friends! But I'd love to read about more adult fiction.
I literally feel like there are two or three blogs in particular that I read or mark 'to-read' every one of their adult fiction books and I sincerely believe that it is because I don't have enough adult fiction filtering through my feed. Can you guys help with this? Can you recommend some great blogs to me?
I'd also love to see perhaps more contemporary romance and audiobook review blogs. I follow one or two blogs that I feel cover these areas super-duper well, but I would love a few more recommendations!
*****************************************************
I'm not saying features and memes and multiple reviews on the same day are BAD. Goodness gracious, you guys, I often do these things myself. But I'm just saying I think I need – no, I WANT – to mix things up in my reader a bit so I'm not seeing the same things over and over and over. I'm also not looking to "get rid" of any blogs necessarily, but I'm looking for some fantastic finds!
*****************************************************
What are some of your favorite blogs in these areas:
ADULT FICTION
ROMANCE
AUDIOBOOK
Thank you so much for the suggestions!
*****************************************************