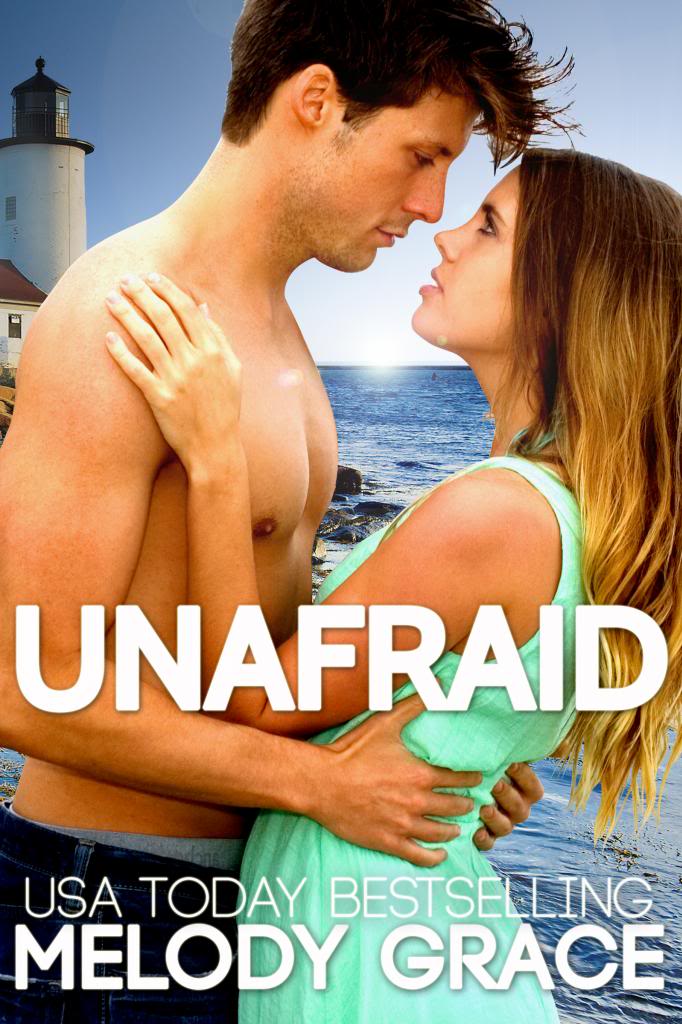 Series: Beachwood Bay #2
Publish Date: August 27, 2013
Source: Author for Review – Thank you!
Find It: Goodreads / Amazon / B&N
"The first time I saw her, I knew this girl was wilder than any stallion I'd ever trained. She was headstrong, wounded, passionate and free. And I had to have her…"
Brittany Ray doesn't care about her bad reputation. Growing up in a sleepy beach town with a junkie mom and a runaway dad, Brit's learned the hard way that the people you love will only let you down. It's no use hoping for love or happiness. Some dreams aren't meant for girls like her.
Hunter Covington is one of those dreams.
Gorgeous, charming Hunter is damn near perfect—and it's killing him. Son of Charleston royalty, he's been trapped in a gilded cage since the day he was born. Now he's breaking free. He's quit law school to restore his grandpa's old horse ranch, trying to soothe the demons in his soul. But Beachwood Bay is full of old ghosts, like the mysterious girl who spent an unforgettable night with him—and then slipped away before dawn. Brit.
Everything about her screams danger, but Hunter doesn't care: he's never felt a connection so deep. And try as she may, Brit can't resist the desire consuming her —or the safety she finds in Hunter's arms.
A reckless passion. An undeniable bond. Scarred by their pasts, Brit and Hunter fight to heal old wounds. But will dark secrets tear apart their new beginning? And when love is the biggest risk of all, can they find the courage to face the future unafraid?

My Thoughts: Okay, so even though I haven't blogged about Melody Grace's first two books in this series yet (Untouched and Unbroken), I have read them and you guys, I kind of like this series a lot. I mean, I've really gotten into summer-y beach reads this year and also I'm a mad, mad supporter of North Carolina settings, be they fictional or real.
Well, hello, Beachwood Bay Series! You fit this criteria quite well.
Where Untouched and Unbroken feature Juliet MacKenzie and Emerson Ray as their main characters in both books, Unafraid is a companion book that features Emerson's younger sister Brittany Ray and introduces a new male lead, Hunter Covington.
********************************************************
Brittany Ray is used to living on her own, or she has been for the past little while. As a child, she was raised by a mother that was constantly back-and-forth between sobering up and being doped up. Because of her mother's inability to care for her and sometimes not even coming home, Brit's older brother Emerson basically raised her. Recently, however, Emerson became engaged to a really great girl and moved to Charlotte, leaving Brit in the tiny coastal town. Brit has dreams of a career in fashion design – she has an eye for fashion and talent at making her own clothes – but she hasn't had any luck so far in landing a job or an internship and school is out of the question due to lack of money. She's perfectly content working at Jimmy's, a local restaurant/hangout/bar and maintaining the reputation of the girl-about-the-town that she grew up with. (She's actually not content with this life, but she'll keep telling herself that because it's much easier that way.)
Hunter Covington is happy to finally be taking over his grandfather's ranch in Beachwood Bay. He's so glad to be out from under his parents, living his own life, making his own decisions. He hated the way they planned out his life for him – everything, everything – where he'd go to school, what classes he would take, where he'd work after school. He never wanted the life they chose for him so he walked away and hasn't looked back. He's happy – happy that he's living in the same town as Brittany Ray.
After living in Beachwood Bay secretly for a few weeks while restoring the ranch, Hunter shows up at Jimmy's during one of Brittany's shifts. Ready to start his life his own way, Hunter wants a chance with Brittany. It just so happens that the second Hunter walks up to Brittany – literally the second he steps up to her – she is also thinking about him. See, they only spent a brief time together three years ago, but it was apparently enough to make a lasting impression on the both of them.
And then POW! BAM! BOOM! Sparks fly everywhere…
…kind of. Because Brittany just has to give Hunter the cold shoulder and play hard to get for a little while. OH BUT HUNTER IS SMARTER THAN SHE IS, YOU SEE. He proves that he's worthy and that she's worthy and it's just really romantic and, yes, sparks fly everywhere.
********************************************************
Okay, so there's the quick romantic Unafraid by Melody Grace rundown. It seems like it's one of those quick, indulgent romances that is perfect for summer and YAY so much fun – and it is. It really is. I enjoyed the heck out of it and read it quickly like it was lemonade on a hot, summer day. But oh-don't-ya-know there is also some meat to the story, that FRIENDS THAT IS WHAT MAKES IT EVEN BETTER.
See, Brittany stayed behind after her older brother Emerson left, working that dead-end job and maintaining her reputation as a slut (I hate that word. I hate even using it.) because she's always been that way. For Brittany, she almost feels more comfortable in that skin than she would feel if she tried to change, which is really sad and almost pathetic. BUT part of the reason for this is when she spent that brief time in the past with Hunter Covington – he was a real gentleman to her. He treated her like a lady despite what he knew about her, despite her reputation, and despite the fact that he came from a wealthy family and she didn't. Brittany knew then and she knows now that nobody will ever live up to Hunter in her mind, so she doesn't even try to find anyone better than the low-life, disgusting creeps that approach her with one thing on their minds.
When Hunter walks up to her during her shift at work, it completely throws Brittany for a loop and I LOVED IT. Hunter challenged Brittany in every single part of her life and I LOVED IT. He forced her to look at herself in a different way, in a better way, in a positive way. He was encouraging to her. He said nice things to her. He was still – three years later – a gentleman, but now he was even more of a gentleman. Hunter was the catalyst for positive growth in Brittany – he helped inspire her to be a better person. THIS IS GOOD, you guys. For self esteem, self worth, all of that – and also for her dreams and hopes for her future. Still, stubborn Brittany does the holds-great-guy-at-arm's-length routine we see so often because she thinks he's "perfect" and she's "broken" and she doesn't deserve a guy like him.
It's true that Hunter Covington has the appearance of the perfect person – handsome, wealthy, and confidant. The truth is, he has his own secrets, his own issues. Don't we all? There is a point in the story when Brittany gets angry at Hunter for being so "perfect" and then he shares a bit of himself, the part of himself that isn't perfect. The realization the he is just like everyone else (for Brittany) means that perhaps a relationship is possible for the two of them, two broken, regular people.
BUT BUT then Hunter has some big decisions to make, actually. And DON'T YOU KNOW they'll threaten this lovely romance that has come at just the right time for Brittany and helped her grow as a person so much. OH, CAN THEY OVERCOME THESE OBSTACLES?? I just love these issues. I love them.
What a story! It's fun and romantic and indulgent – perfect for summer, as I mentioned above. The setting is fun – right off the shore of a bay, which I love (see, on the cover?). I also love Hunter's horse ranch.
This is a fun one, you guys. Quick pacing. Fun characters. Character growth. The romance is steamy and quite passionate. I wish Juliet and Emerson had been more present in this book because I absolutely LOVED their story and want to know more about what they're up to, but their names do come up a few times.
I recommend Unafraid by Melody Grace for fans of New Adult Contemporary Romance. It's a companion book that is not the start of a series, but in my opinion, it can be read at any point in the series – I think it would be perfectly fine to read this one before reading the other two books. If this series continues, I will keep reading it because IT IS FUN and I like it.
*********************************************************************
Unafraid will appeal to fans of:

New Adult Contemporary Romance
Romance: No Triangle.
Coastal Setting.
Alternating POV

Be smart, younger readers!
This book is for the older-YA and adult reading crowd!
is currently available for purchase.
*********************************************************************
Melody Grace is the USA Today bestselling author of UNBROKEN and UNTOUCHED. A small-town girl turned SoCal beach-lover, she spent years with her nose in a book before deciding it was time to write them for herself. She loves bad boys, good books, and pistachio-flavored ice-cream.
*********************************************************************
And now for the Giveaway!
Author Melody Grace
is offering
a very generous giveaway
and it is open worldwide!