1. It's June, which means it is Audiobook Month. Wait, it's June? Where the heck has the year gone?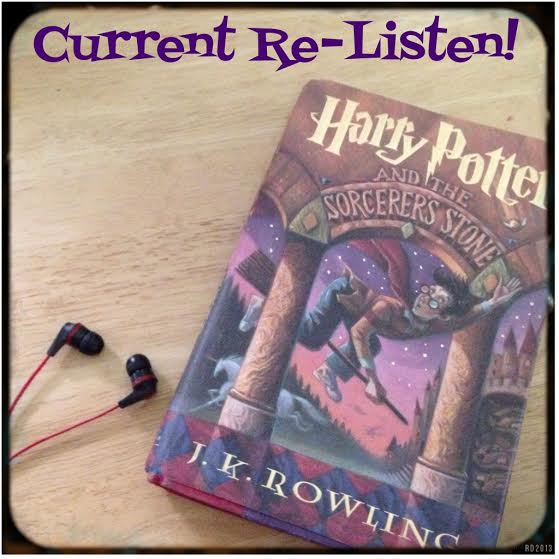 Speaking of audiobooks, I've listened to a ton of them lately. I think – at the time I published this blog post – I have completed 13 or 14 audiobooks this month and am currently listening to two. That is a little more than my norm for a month, you guys. BUT! It is because…


2. I'm moving! Oh my goodness, I'm moving. Wow, it's really starting to sink in that this house isn't going to be my house anymore. I'm only going couple of hours away – I'll still be within the great state of North Carolina. I hope this will be a positive move and I am cautiously and nervously excited about it. PLUS, SIDENOTE: both of my sisters and my Dad live where I am going! I haven't lived near those guys in years and I'm bursting with excitement over being able to see them regularly.


However, I do have this weird packing anxiety that is actually real. Like, it's an actual thing. Example: it takes me something like three-ish hours to pack things that might take you guys thirty minutes to pack. It is extremely terrifying and extremely overwhelming, and yes I have actually seen a counselor for it. (Too much information? I know it is irrational. Encouragement? Yes, please!) Needless to say, my stress level has been through the roof and I have not even turned on my computer for something like three weeks and I have listened to audiobooks pretty much exclusively (which is why my count for this month is so high). For some reason the audiobooks help me focus on the story I'm hearing, which helps me forget that I'm packing, and I am actually able to get some work done.



Crazy, right? YES, completely bizarre. But it works for me somehow. It lessens the stress in one of the most stressful events ever: moving.



****************************************************************


3. And speaking of June, it's almost over! Which means July is only days away!



July means my Contemporary Month event is ALMOST HERE. YAY!


I know I'm more than excited about it – it is already better than I've ever done before, and I'm excited to be bringing my thoughts on all types of contemporary for you guys.

**In fact, I have a few contemporary things that will be going up BEFORE July, so be ready!


4. I love this blog. I have missed this blog while I have been preparing to sell this house and move. But HERE I AM, ready to kick out some CONTEMPORARY CONTENT.


I hope you guys will pump me up and help me out by:
Participating! Just stop by and say hi! Leave comments!
Enter the giveaways.
Share your thoughts on what the things you see that you have read and liked.
Share your opinions if you didn't like a book. It's totally okay! I love these comments!
Fangirl with me if you loved a book and tell me why. I'm a complete fangirl sometimes.
****************************************************************
Let me know you're with me! Contemporary month is fun, especially when it is interactive. There is no requirement to participate, no linking up, nothing for anyone to do. Just be a part of my little contemporary blog party.
I've missed you ALL. Let me hear from you – here or on
Twitter
or on
Instagram
– I'll be promoting Contemporary Month happenings everywhere. Please share your contemporary recommendations – young adult, adult contemporary, new adult, middle grade/children's, favorite authors, current events, recent and upcoming movies…anything and everything contemporary is game!
Thoughts on anything Contemporary?
Thoughts on Audiobook Month?
Thoughts on packing up a house and moving?