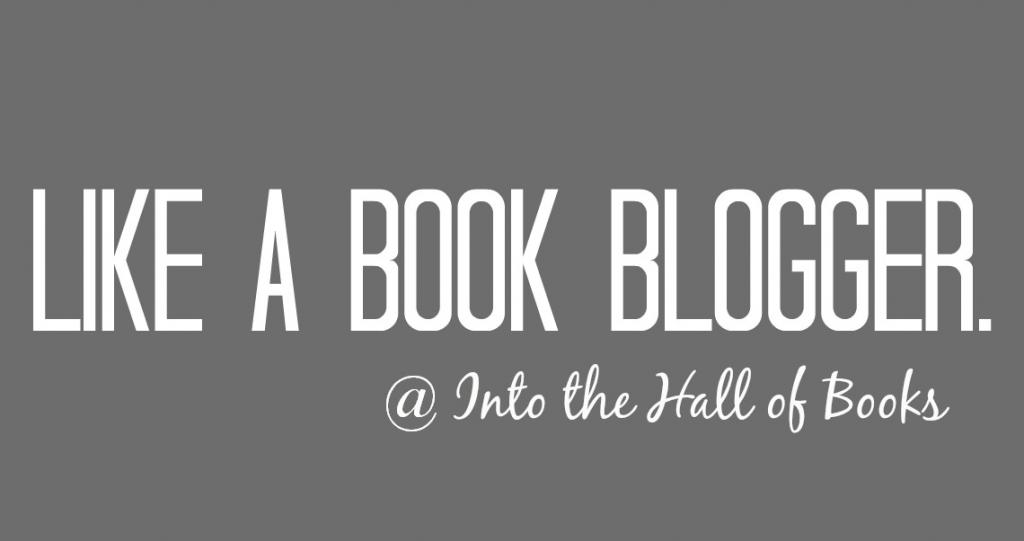 [WRITING] like a book blogger.
A few nights ago, I was looking over a blog post before I scheduled it and I was fortunate enough to have my guy sitting beside of me. Since he was RIGHT THERE,
I asked him if he would read over what I'd written and tell me if it looked okay.
Him: reads blog post
Him: You need a comma before this word.
Me: BUT I WAS USING ALLCAPS THERE!
Him: continues reading
Him: Did you mean to use the word "love" so many times?
Me: Well, yeah, I really loved the book.
I should tell you all that he is a businessman and reads everything with a professional eye. When he reads my blog, I'm not really sure that he always understands WHY I write the way that I do. I can easily veer toward the animated side with my writing, commas everywhere…or not. He probably isn't the only one that notices this, but that's okay. I'm not a professional reviewer and this is not a professional website – it says so right on the front page.
Here's the thing: my blog is my hobby. I come here to unwind and have fun while I write about the books and bookish things, and I love to interact with bookish people here etc etc etc. If I love something in real life, I tend to get pretty excited about it — that's when I talk a little bit faster and move my hands around all over the place and have wide eyes. When I'm writing about things I feel emotional about, I can't really do those things — there is where the run-on sentences, repetitive phrases, ALLCAPS, and excessive punctuation pops up. Also I sometimes disregard everything I have ever learned about correct use of commas.
THIS IS MY VOICE. It's what feels good to me, sharing my personality so honestly. And it's what I really want when I visit other blogs. I feel strongly about this!
With so much weirdness and negativity out there in our peer group lately, I've been thinking about my place in the blogging community, how I fit in here, what that looks like to me. I feel like I want to share my blogging experiences because they've been SO POSITIVE and so, so good. So here I am, talking about blogging, in a new series. I cannot say that I understand what some of my peers are feeling lately or what is going on as it relates to negativity or wanting to stop blogging — BUT! I can do my part and that part is sharing my experiences in a positive way, because I've been blogging for a long time and thankfully, I do not feel the urge to stop doing this right now. I DO feel the urge to start a positive discussion, though.


I want to start with finding a voice in this community, whether you blog or review books on Goodreads or comment as a reader, because we are all connected and our interaction is so fantastic and brings us together. Having a voice that is my own makes me stand out and makes me unafraid to connect with other people.
***********************************************************************
I think that finding your own writing voice is super important and it may be something that takes a little bit of time. Unlike many of the bloggers that I know, I was publishing my thoughts on a blog long before I interacted AT ALL on any social network platform, also before
I built up any type of following
. What I mean is that I did not read any blogs at all before I started writing about books and I didn't talk to anyone online about them at all! OH I CRINGE at what I wrote in those older days and the first blog that I had was so weird and wonky. I had no comfort whatsoever discussing books with other readers out there in the world, really, because I didn't know that there were other voracious readers like myself WHICH MEANS I didn't have a good sense of my own voice. I would simply get online, write a few things, and click "Post." (Hang on, let me hide my face a minute, I'm reliving those days and I'm a little horrified.)
I love love love the way that some of my good reading friends interacted a ton on other blogs and within the reading community because when they started their own blogs OH MY GOSH THEY WERE IMMEDIATELY FANTASTIC. These gals already had found their writing voice by discussing books with other people on social media! I'm not jealous, no way. But if I could go back I would do it exactly that way OR if I ever have any other type of blog, I'll know better next time.
***********************************************************************
If you want to write like the Grammar Police, GO FOR IT. If you like it, I love it.

If you want to write like you talk: HELLO MY NAME IS ASHELEY, I do the same thing.

If you are somewhere in the middle, well that's okay too.
Don't let anything that other people say make you feel less about the way you choose to write your blog. I once saw a blogger speaking on video about cringing when she reads posts with different tenses in different paragraphs, and then she went on to speak about proofreading. Certainly being sloppy is one thing, but having a blogging style that is your own is awesome. I think about that video clip all the time actually — even after five years I have to make a conscious decision to not let stuff like that bother me. If people are very focused on grammatical things like that, they may not be hanging around on this blog very much. Or maybe they are? I have my own voice, I like the way that I "speak" to my audience, and I assume that if they stick around then they like to read it.
CONFESSION: I feel very comfortable reading blogs/posts on social media that have writing styles that are similar to mine. Sometimes it feels very personal and almost conversational, which I think is very cool.
***********************************************************************
***Note to self: Ash, when you ask the guy to read over blog stuff and he mentions all of the grammar stuff, JUST SAY THANKS.**
Any thoughts on finding your voice in blogging,
reviewing on Goodreads, or commenting?
Readers & Bloggers: Do you tend to gravitate towards a certain writing style? Or do you enjoy all types?
Does it feel more personal to you if the writing style is basically the same way the writer speaks?
LET'S DISCUSS!
I'd really love to hear from new bloggers
and people new to the community!