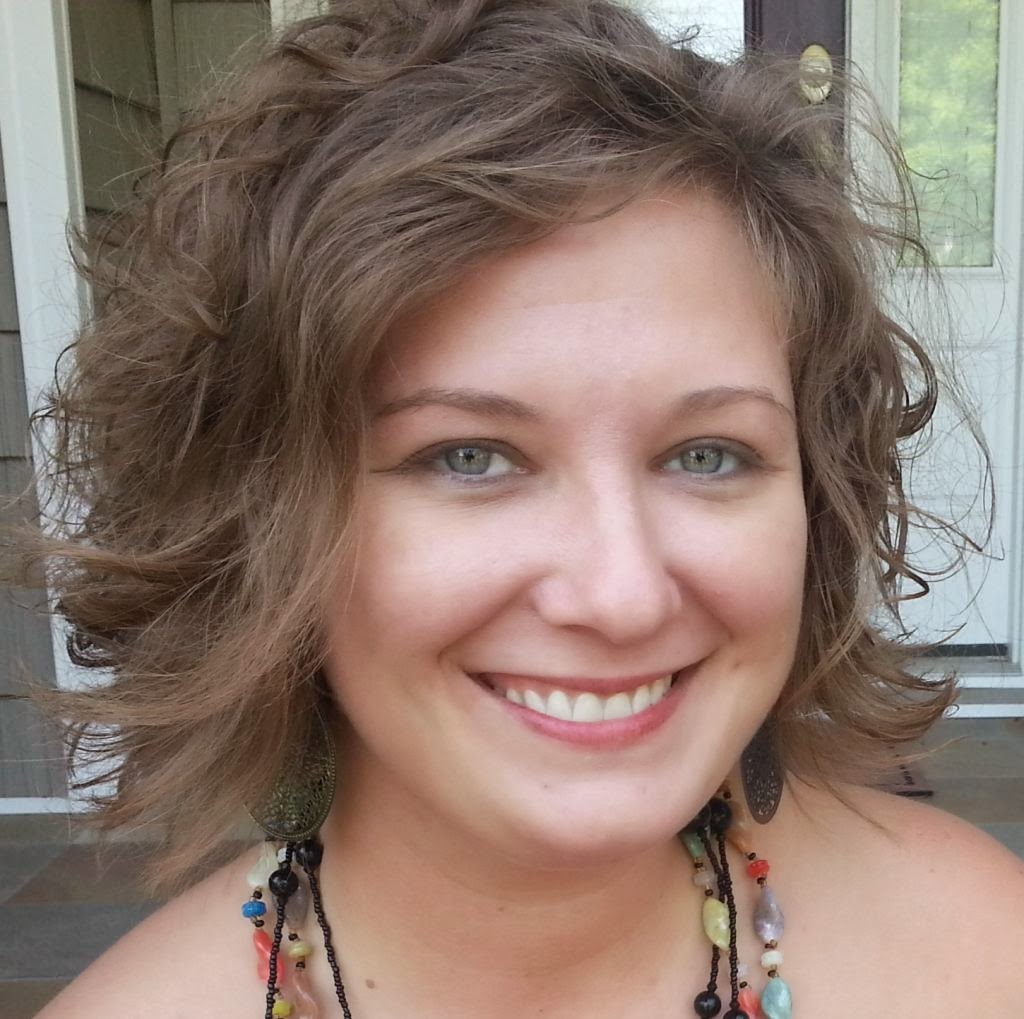 Asheley. Reader of almost anything. Lover of coffee, chocolate, and craft beer. Southern. I love the color red and the ocean. Introverted, but not antisocial. Music please, but only the good stuff. There is nothing like chips and salsa with a friend.


I watch some TV but not very much; my heart loves a good documentary – I love the ones about people because we all have stories to tell, and I want to hear them all. I also love watching documentaries that highlight moments or periods in history, because yes I'm a history nerd. I mean, I want to watch what you guys are watching on TV and I want to join in the discussions on Twitter and stuff, but not enough to actually do it (because if I get a chance to settle down at any time, ever, I'm probably reading). OH! I love a great independent film – there's a great little theater here in town that shows only indie films and I love the rare occasions when I'm able to go and see something amazing.


I'm incredibly proud of my 7+ years of blogging at Into the Hall of Books, and I'm proud of the readers that enjoy it. I love this blog. It's ever-changing, always a work-in-progress, and that is one of the things that I love most about it. When I started blogging, I read no other blogs – I didn't even know what they were, actually – so I had no model. I began writing my thoughts online on another blog and then moved here, and I've loved every single second. Every. Single. Second. There is nothing in this world like a good bookish discussion, don't you agree? And the feeling that I'm not alone in my absolute fangirling over certain-things-bookish? Nothing beats it and I love it. I love feeling welcome in this community. I love welcoming new people here, and I love love love reading and hearing the thoughts of other reading friends. I love the friends, yes actual friends, that I've made while a part of this blogging-thing. I love that some of them have moved beyond that wall of bookishness and become a part of my everyday life. Thank God for the internet, because of these people. (Should people even say Thank God for the internet? Is the internet that important? I'm not sure, but I just said it and I feel this way.)


I love interacting with people – find me on Goodreads and talk to me! You can also find me on Twitter or Facebook. Don't be afraid to recommend books to me or chat-me-up about something you're reading or something I'm reading. Really, it makes my day to talk books with you guys.



***********************************************************


*Speaking of reading and reading preferences: I really do read almost anything. I try to be a well-rounded reader; that is when I'm truly happy. I love young adult fiction, adult fiction, and new adult fiction. I also read middle grade fiction, not only because I enjoy it, but I believe wholeheartedly in reading what my/your kids read. I do that as much as possible.
I love contemporary with all of my heart, regular contemporary-with-romance, and I also love the ones that bring the issues out, the hard-hitting, the gut-wrenching, the ones that make you think. The ones that speak to the young people. I want to read those. Give me your YA contemporaries, especially with issues! I also love romances because I believe in love – I love a happy ending, but I also know that love is messy and that it doesn't always end perfectly. I want to read them all. Give me love stories! I will never grow tired of dystopians no matter how saturated the market (people actually say that?), so I want to read them. I have a particularly special place in my heart lately for good historical fiction, even Christian historical fiction, so I might just want to read them. Books with a Southern setting, especially North Carolina? Yep, I'm at least interested. And fantasy? Be still my heart. I'm serious: I will read just about anything.
More than anything, I want to read a book while listening to the audiobook – this is my favorite way to read and often this is how I have to prioritize reading because of how busy my life has become. Not always, not always, so don't freak out or fret and certainly don't hold a good request. But MAN OH MAN, I wish there were more audiobooks available to read alongside the print/digital versions, and I wish they were available to me more easily. That is my request.


I love both traditionally published work and non-traditionally published work – there is immeasurable value in both.


What I do not want to read: medical thrillers, crime thrillers, mysteries. I'm firm on this – I do not like them. I also prefer not to be added to newsletters without my permission.



***********************************************************


I am happy to accept offers or requests from authors or publishers to read and review their work, including and especially audiobooks. If the offer/request is something that interests me or is permissible by my review schedule/life schedule, I will respond as soon as possible to your email. Please note that it may take a few days to respond to emails due to recent increased demands in my life – thank you for having patience with me! Also, please take a moment to check my Review Policy. Note that I read from my own shelves and from my local library in addition to pre-publication ARC's, so my blog is not comprised entirely of pre-release books.

You can contact me at asheley.tart @ gmail.com.

Thank you!
*Did you know that I'm a homeschooling mother, I've just moved my family, planted my first garden, and am sharing caretaking responsibilities for a family member? Life is good, but it is busy! Because of this, I ask for patience and grace if I have overlooked something that you may have sent me, or if I am taking too long to respond, or if I have forgotten something. Thank you so much!*