Beautiful Broken by Nazarea Andrews
Series: University of Branton #2
Publish Date: September 24, 2013
Source: Author for Review – Thank you!
Find It: Goodreads / Amazon / B&N
She's been broken by her past. He's been breaking for as long as he can remember. Together, they can make each other whole–or destroy each other.

When his best friend asks for something, Dane rarely says no. But babysitting a newly sober Scout Grimes for three weeks isn't exactly a normal request. And with their history, it's a recipe for disaster. Not to mention, she's drop dead gorgeous and he can't touch her.

There are few people Scout trusts as much as Dane Guillot. He's always been her safe place, where nothing can hurt her. He's also been the only man she's never let herself want–screwing up their friendship isn't worth one amazing night together.

They have too much history, and too much personal baggage to ever work. But if they are willing to take a chance on love–it might be worth the risk.



Beautiful Broken by Nazarea Andrews


My Thoughts: You guys may have seen me rave and gush about This Love by Nazarea Andrews throughout the summer and even recently when I revealed the cover for this book. I absolutely loved it, and for several reasons. The story is good, the setting is good, and the characters are great (what's up, Atticus!). I have recommended that several people read that book and I'm completely hoping that you ALL have done so by now because it's high time you pick up Beautiful Broken.



(You can read my thoughts on This Love HERE.)


I think – maybe? – it's possible that I liked Beautiful Broken even better than This Love.



*********************************************************************
Beautiful Broken opens with Scout Grimes being released from rehab – she's being picked up by Dane Guillot, an accident lawyer that also happens to be her really great guy-friend. Dane is picking Scout up because her brother Atticus (yes, the one from This Love) is out of town working on a book while he is on professional leave from working as a Professor at the University in town. Since he's out of town and can't make it back, Dane is the obvious choice for this happy occasion. He's thrilled to be picking her up; he's missed her and is ready to see how she's doing. She walks out with a chip on her shoulder: she's upset that Atticus didn't even care enough to pick her up, she's upset that her dealer is standing there waiting for her (how did he find her anyway?), and now she has to face Dane again. OH THE STRESS. Scout immediately starts snapping the rubber band she now wears on her wrist as part of rehab/therapy.
Over the course of the next little bit, it's determined that Scout will be staying with Dane. Dane is at first taken aback because 1) how on earth can he be around her, after everything that happened? and 2) how on earth can he be responsible for NOT FALLING FOR HER? She's Atticus' younger sister and he knows he'll get his butt handed to him on a platter if anything were to happen between the two of them before Atticus moves back home. Seriously, how does Dane get himself into these situations? He relents, though, because he knows that after what happened to her at the University, there's no way she'll be going back there. And she doesn't need to be living alone, newly sober and all. And he still feels guilt, so much guilt…
AAH, he'll just have to control himself…with this extremely beautiful girl that he's had his eyes on forever…
…or, seriously, Atticus will have his head.
Dane knows he's in big trouble.
*********************************************************************
I loved Beautiful Broken. I always get so nervous about series books because I'm so scared that I won't love them as much as the previous book, but then I do. And this book was so good, so so good. Not only was the story enjoyable, but there were some interesting choices that Author Nazarea Andrews made when she wrote it that really just MADE IT for me. But I'll get to those in a minute.
First of all, where the first book was the story of Atticus and Avery – Beautiful Broken focuses on Dane and Scout. They're both in the first book here and there, although they aren't a large part of the story. Dane is one of Atticus Grimes' oldest friends and older brother to Scout. Dane actually used to live with Scout and Atticus for a long time, and then Dane and Atticus roomed together in the dorms at the University. So…there are very strong ties between the characters between these two books. They all treat each other like family. I love that.
When we first meet Dane as he is picking up Scout from rehab, there are things we can pick up on right away – he cares about this girl, he has some issues of his own, he feels extremely protective over her, and he is carrying guilt for something that happened in the past between the two of them. Bit by bit, pieces fall into place about each of these things and there is a very clear picture painted about the WHY's of everything. It doesn't take long to figure out that not only is Dane attracted to Scout, but he has a thing for her. But the really wonderful thing is exactly how deep and far that thing runs…it goes way, way back. I absolutely loved reading about Dane's feelings for Scout, particularly the fact that she wasn't aware of all of them for a long time and the fact that they were friends first – that made it so much fun for me.
Another thing about Dane is the fact that he was trying to balance his affections for Scout with respect for his friend Atticus – Dane didn't want to cross any lines with his friend's sister, but OH DEAR, you can't really help who you have feelings for now can you? This part of the story was great – I always love reading how people war with themselves and their head and their heart over L-O-V-E; I'm not sure why I do, but I just do. Dane was no exception. However, he was no idiot either – he knew who he wanted, what was best for himself and for Scout, and he knew that he needed to make some big life changes and decisions to go after this woman he loved. There were a couple of bumps along the way but that's life and THIS is where Scout was such a great character.
Scout was a mess before – and understandably so. Scout's story is a trauma story, and her issues took place before the book began. The Scout we meet in the story is one that is on the mend after years of suffering the aftermath of some really bad stuff, a really horrible thing that led to a downward spiral. It's interesting the choices that Scout made – these are laid out in the story – who she chose to trust, why she didn't trust some people vs. others, etc. As a newly sober Scout, you would think she would be fragile and need a lot of care and attention, and to a degree that's definitely the case. But she ends up being the strong person for Dane in lots of ways too because he has some unresolved issues – some of these issues have ties back to Scout and some don't. Scout is not whiny. She is not weak. She is not annoying. She gets out of rehab and begins to mend, and that is fabulous to read. LOVE LOVE LOVE it. It doesn't mean that she isn't afraid that she'll relapse, it means that she is written as a normal, human character that thinks like a regular person would but is strong and has a support system and GAH, I really just liked her quite a bit, you guys.
Plus, siblings named Atticus and Scout? PLEASE. I don't even need to go there. We all love that.
Really, this book tells a great story. A great love story, actually. I love it when there are guy-girl friendships that turn into relationships – I will ALWAYS love those stories, and this is one of those. And for some reason, this one just sticks with me, and it's Dane's side of the story that makes that so. He felt very real, and I loved that.
Okay, remember when I mentioned that I loved a certain decision that the author made with this book? Well it all has to do with the setting – the time setting, actually. Beautiful Broken doesn't begin after the end of This Love like so many series books these days. It actually overlaps This Love – I LOVED THAT. Why? Because while This Love was obviously a summer release that was set largely in the summertime, Beautiful Broken is a fall release that is set in the fall of the year – the beginning of the semester at the University. There is so much talk of the leaves crunching, the smells of fall, the crisp feel of the cool air, and everything about that time of the year, which happens to be my favorite time of year. I love the way Nazarea Andrews made each of these releases match the time-settings in her books. That may be a little bit odd or dorky of me to feel that way, but it felt very neat to me and I think other readers will like that too.
After two solidly great stories in this series, I'm definitely a fan. I think I remember possibly seeing that there will be a third book coming out in 2014? (Please correct me if I'm wrong.) I certainly hope so. I want to stay in this world with these characters a little longer and I think hope they have a little more story to tell. I recommend Beautiful Broken to fans of New Adult Contemporary Romance and fans of a college setting as well as fans of steamy, swoonworthy love stories.
*********************************************************************
YOU GUYS!! I have an excerpt from the book!
This is from Dane's point-of-view.
And man, it's good.
This story is really good, you guys.
I'm a bastard. I know it—know from the way my office staff is ignoring me as much as they
possibly can—but I don't really give a damn.
She's been here three days, and she's already getting into my head, under my skin. It's a bad
idea. I don't know why I agreed to it. I feel antsy, too tight in my skin. I want to score.
Jesus. She's got me that rattled, that I'm ready to go hunt down the nearest dealer at UB and
pop a handful of pills.
My phone rings and I grab it, "Guillot."
"Dude. You sound tense. What's wrong?"
"You dumped Scout into my lap like I've got nothing going on in my life, and then you think
asking what's wrong is a good idea. What the hell?"
Atticus laughs. "She's not so bad."
Then why am I the one dealing with her? "And yet," I say, my voice patronizing.
"How is she? Seriously."
There it is—the concern that Atticus is good at, when he can remember. Atticus is a good guy—
one of the best, and a helluva a lot better than I'll ever be. But sometimes, he's a shitty brother.
I should tell him about Kevin, but all that will do is bring Atticus back early, hounding her. She
doesn't need that.
"She's good. Avery is trying to get her a job today," I say.
"Why? She'll be starting school in a few months," Atti says, bewildered.
"Because Scout needs something to keep her occupied and away from drugs," I say
patiently. "And don't push the school thing. It might not be what's best for her."
There's a moment of quiet and then: "What's going on there, Dane?"
I fill him in on our conversation, about Scout's hesitation to go back to school. I don't go into why
the UB campus makes her so nervous. It's not my story to tell.
My secretary, Glenda, knocks, her eyebrows raised. "Someone to see you, Mr. Guillot."
Thank God. "Atti, gotta go. Appointment."
"Do I need to come home?"
A few minutes ago—before he called—I was ready to pack her up and ship her to Atti's cabin in
the middle of the woods.
Now the thought of her leaving me makes me want to panic. I shake my head before
remembering he can't see me.
"No. She's solid. We're going to a meeting tonight. Just give her some space. Try to be
accepting."
He sighs, but I know my best friend, and I know he's backing down for now. I hang up and call
to Glenda, "Send in my appointment."
Scout breezes into my office in a short sweater dress, torn tights, and black knee high-boots.
She's got on a little bit of makeup, her long black hair pulled into a high ponytail on her head.
She looks amazing, like sex on a stick, and she's staring at me with a challenging gleam in her
eyes.
*********************************************************************
Beautiful Broken will appeal to fans of:

New Adult Contemporary Romance
Romance: Slow-burn. No Triangle.
College Setting.
HEA!

Be smart, younger readers!
This book is for the older-YA and adult reading crowd!
Beautiful Broken
by Nazarea Andrews
is currently available for purchase.
*********************************************************************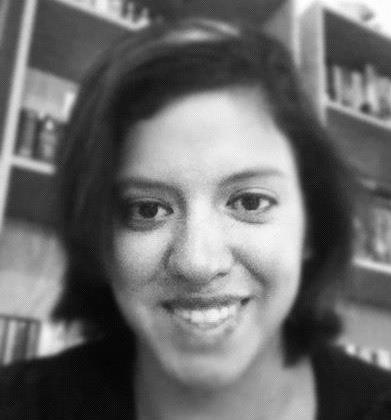 Nazarea Andrews is an avid reader and tends to write the stories she wants to read. She loves chocolate and coffee almost as much as she loves books, but not quite as much as she loves her kids. She lives in south Georgia with her husband, daughters, and overgrown dog.
*********************************************************************
And now for the Giveaway!