I'm here today with some very exciting news from
I'm sharing the cover of her new book – UNDERTOW!
*********************************************************************
Check out the cover for Undertow below!
Series: Dragonfly #2
Publish Date: July 18, 2013
Book #2 in the DRAGONFLY series, coming

July 18, 2013

!
"Falling in love will pull you under…"
Three friends, three dreams.
One of them will end up dead. T
Two will be forever shattered.

Recovering from her broken heart, Anna decides to spend the semester break diving into the three journals Bill Kyser gave her to read–the journals that hold the secret and that Bill says will help her understand his need for silence.

But the more Anna learns about the tragic events behind the powerful developer's seclusion, the more she's convinced silence is a mistake.

Anna has to decide if she'll keep the secrets or tell him the truth about a past that's been buried for decades. The only problem is the more she knows, the more Anna realizes either choice could cost her the boy she's starting to love.
(You can read my thoughts on book one, Dragonfly, HERE.)
*********************************************************************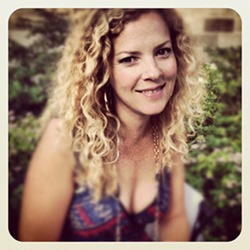 Leigh Talbert Moore is the author of the popular young adult romantic comedy The Truth About Faking,

its companion

The Truth About Letting Go

, and the mature YA/new adult romantic suspense novel

Rouge

, a Quarter Finalist in the 2013 Amazon Breakthrough Novel Award.
She is an award-winning journalist and editor, who has also worked in marketing and public relations for many years. Her writing has appeared in newspapers and magazines across the southeast and Midwest U.S., and she runs the popular writing-craft blog That's Write.
A southern ex-pat and beach bum, she currently lives with her husband, two young children, and one grumpy cat in the Midwest.