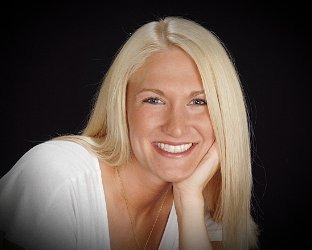 HEY YOU GUYS!

Today is my stop on the
BEAUTIFUL LIES
by Jessica Warman Blog Tour!
I loved this book!
Rachel and Alice are an extremely rare kind of identical twins-so identical that even their aunt and uncle,
whom they've lived with since their parents passed away, can't tell them apart. But the sisters are connected in a way that goes well beyond their surfaces: when one experiences pain, the other exhibits the exact same signs of distress. So when one twin mysteriously disappears, the other immediately knows something is wrong-especially when she starts experiencing serious physical traumas, despite the fact that nobody has touched her. As the search commences to find her sister, the twin left behind must rely on their intense bond to uncover the truth. But is there anyone around her she can trust, when everyone could be a suspect? And ultimately, can she even trust
herself
?
(You can read my thoughts on BEAUTIFUL LIES
Here
)
*********************************************************
I'm so excited to welcome Jessica Warman to the blog today!
After looking through all of Ms. Warman's books,
I saw that they seemed to be largely issue-driven.
I asked her what drew her to write issues into her stories.
While it's true that my books are always issue-driven (mental illness, eating disorders), I don't start writing a book by thinking "what issue will I discuss next?" For me, it's more the idea that everyone is dealing with their own private battles – their own issues – which is something that, I think, becomes very easy to forget when we're interacting with others on a day-to-day basis. Everyone, no matter how kind or caring they might be, tends to primarily think of themselves as the center of the universe. This isn't necessarily a selfish thing; it's just how we're wired. As individuals, our only frame of reference is ourselves and what happens to us within our own lives. For example, say you're driving fast down a two-lane road and you're in a big hurry because you're late for something very important, but the car in front of you is going painfully slow, and it's making you crazy. Everyone's immediate response is to react to how the situation is affecting them: (Why doesn't this person go faster?! Don't they understand I have someplace important to be?) The idea that the other driver might be going slow for a very good reason, if it occurs to us at all, tends to be an afterthought.
My point, I suppose, is that I like to create characters who appear one way to others – for example, Alice in BEAUTIFUL LIES or Liz in BETWEEN – and strip away those perceptions in order to examine what has made them the way they are. To label someone as "crazy," "bitchy," etc. is almost always inaccurate. As a writer, I want to examine these characters in ways that other people haven't, or can't. To put it abstractly, I want to dig into why the other car is driving so slowly – because more often than not, they're not doing it because they want to piss off whoever is behind them. Everybody has their own private issues, their own personal battle they're fighting on a daily basis, and that's what I'm interested in doing – forcing the reader to put their assumptions aside in an effort to understand that how we perceive others is often painfully self-centered.

*********************************************************
I was completely captivated by
Beautiful Lies
. The mystery was so well-written and mind-blowing – I was on the edge of my seat the entire time I read it! I loved the characters – all of them. This was my first book by this author, but it
will not
be my last.


Thank you so much for taking the time to stop by the blog, Jessica Warman!
*********************************************************

GIVEAWAY!
Thanks to the generosity of
Bloomsbury/Walker Publishing & Jessica Warman,
I am able to offer this copy of
BEAUTIFUL LIES to ONE LUCKY WINNER!
(US Only) ** Ends Thursday 8/23**