When the world ends, can love survive?
For Scarlet, raising her two daughters alone makes fighting for tomorrow an everyday battle. Nathan has a wife, but can't remember what it's like to be in love; only his young daughter Zoe makes coming home worthwhile. Miranda's biggest concern is whether her new VW Bug is big enough to carry her sister and their boyfriends on a weekend escape from college finals.
When reports of a widespread, deadly "outbreak" begin to surface, these ordinary people face extraordinary circumstances and suddenly their fates are intertwined. Recognizing they can't outrun the danger, Scarlet, Nathan, and Miranda desperately seek shelter at the same secluded ranch, Red Hill. Emotions run high while old and new relationships are tested in the face of a terrifying enemy—an enemy who no longer remembers what it's like to be human.
Set against the backdrop of a brilliantly realized apocalyptic world, love somehow finds a way to survive. But what happens when the one you'd die for becomes the one who could destroy you?
Red Hill grabs you from page one and doesn't let go until its stunning conclusion. This is #1 New York Times bestselling author Jamie McGuire at her unforgettable best.
********************************************************
Today, the cool folks over at Bookish have both the Prologue and Chapter One of Red Hill posted for our peeping pleasure!
Click HERE to start reading Red Hill!
********************************************************
These are nothing but screenshots from my phone.
But since they made me want to read these articles,
I thought I'd spread that love to you guys.
********************************************************


Bookish also has a Q&A segment with Author Jamie McGuire in which she talks about not only her new book but other upcoming projects and what inspires her. Here is a small portion of that Q&A interview:
Bookish: Are there special touches you find yourself putting in to make it a "McGuire novel"?
JM: A "McGuire novel," to me, is something that keeps you turning the pages. I've heard this phrase a lot–"unputdownable." I strive, every time I write a book, to end the chapter where the reader can't stop. The reader that says, "I'm going to read one chapter before I go to bed"–it is my mission to make sure that that reader can't do [that]!
Jamie McGuire's Interview with Bookish!
********************************************************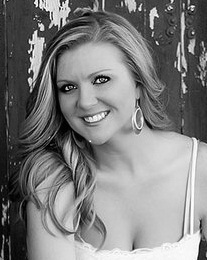 Jamie McGuire was born in Tulsa, OK. She attended the Northern Oklahoma College, the University of Central Oklahoma, and Autry Technology Center where she graduated with a degree in Radiography.
Her most recent novel, Walking Disaster debuted at #1 on the New York Times, USA Today, and Wall Street Journal bestseller lists. She has also written bestselling contemporary romance Beautiful Disaster, and the Providence series.
Jamie now lives in Enid, OK with her three children and husband Jeff, who is a real, live cowboy. They share their 30 acres with six horses, three dogs, and Rooster the cat.
********************************************************
Are you Bookish?
You can follow Bookish to keep up with bookish things!
(see what I did there?)