This is what JUNE means for this blog and for my reading:
Month #2 of the Contemporary Fiction Month event – in which things will blow up contemporary-wise because I will be joined by my awesome co-hosts Evie and Bonnie. Month #1 is currently in progress.
The Summer Series Challenge begins.
These two events will overlap, which means this: My June #serieschallenge reads will be contemporary.
I love it when things work out well. Makes life so much easier!
Today, I'm asking for help in deciding which contemporary series or series books I shall read.
***********************************************
Now, I already know of one series in particular that I want to read and have been planning to read for months.
I'm reading The Summer Series by Jenny Han. I've wanted to read these for ages and I finally have all three books. So those are first on my list! A-ha! (This is actually the only contemporary series that I have completed on my shelves.)
But then I get a little bit unsure of myself. Contemporary doesn't seem to have as many series as other categories/genres of books, does it? More standalones, which make a lot of people happy. But I'm looking for contemporary series. I am thinking that perhaps I can finish a couple of series that I've started?
I think the Perfect Chemistry series would be super fun but I haven't gone any further with the Jessica Darling books because I LOVE WHERE THE SECOND BOOK ENDS. Y'all know how I get totally freaked out with moving forward in a series that I love. I've heard our darling Jessica is a bit of a loose cannon in the latter books, which doesn't surprise me a bit. HOWEVER, I have no problem whatsoever adding the Fuentes brothers to my summer. Ahem.
Then there are a couple of series that I want to read but I don't have the complete series and my libraries do not carry the books that I'm missing. Asheley/Library FAIL.
I have the first two books on my Kindle in the Hundred Oaks series
but not the most recent release.
WHAT? I know. I am horrible about obtaining series books in the incorrect order.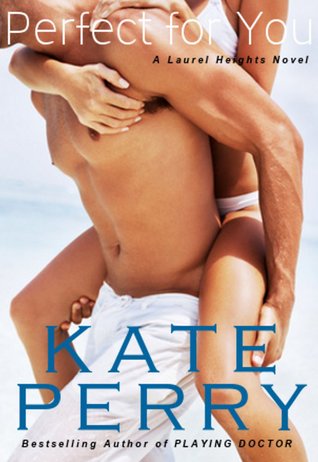 Perhaps this would be a good time to start those? I think these may be New Adult.
***********************************************
Obviously I won't make it through all of these
in June while also keeping up with my regular Contemporary Month stuff – cause there is a ton of it.
BUT if you guys have any input, I'd love to hear it.
Which of these should I read? Are there other
contemporary series that I should consider?
HELP! Recommendations, please!
***********************************************
Sign-ups are still open for the #serieschallenge!
A few weeks ago, Lauren hosted a contest and asked entrants to name their favorite series or a series that they'd like to start. She's compiled the results today and HERE THEY ARE! Everything she has listed on her blog post will count toward the challenge. The Rules and Objectives can be found HERE.