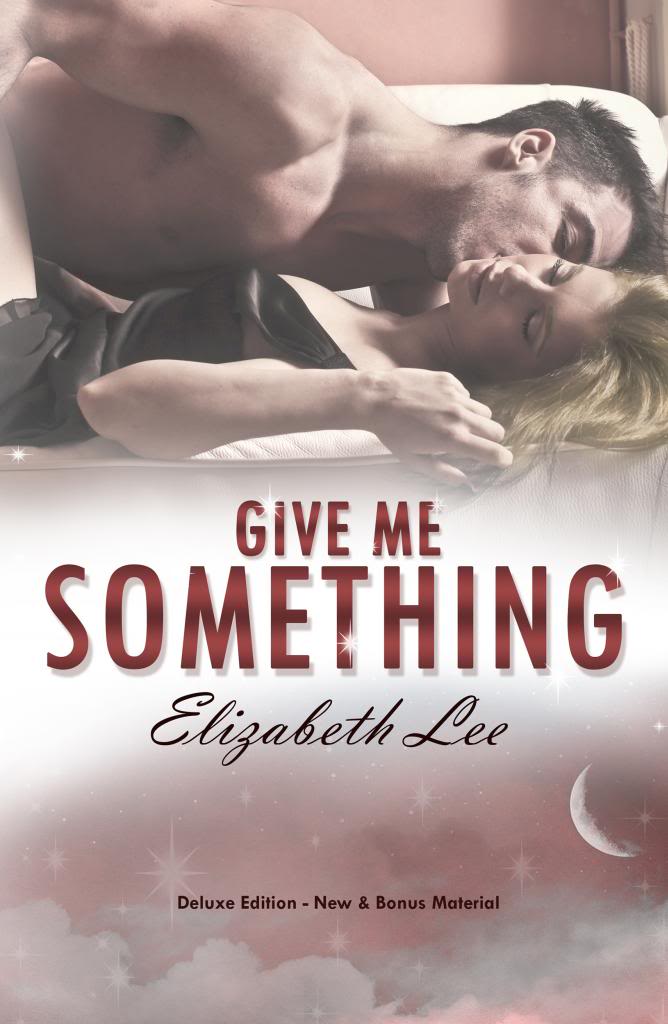 Give Me Something by Elizabeth Lee
Series: Give Me Something #1
Publish Date: March 3, 2013
389 Pages
Source: Purchased
Find It: Goodreads / Amazon / B&N


Here's the deal… I learned a long time ago that sometimes you have to use what you've got to make things happen. What I happen to have is a pretty smile, long legs and the ability to make men believe anything I say. Before you get on your high horse and start judging me, can you honestly say you've never batted your lashes at some guy for a free drink at the bar? That's what I thought.

Keep that in mind as I tell you my story of how I took it one step further. My story of lies, deceit, manipulation and love. Yeah, love. Believe me, it fits. Especially, when you factor in Nick and Tucker – one had my heart and the other one wanted it all for himself. Which one? Well, I can't tell you that. It would defeat the purpose of the story. If I'm going to fill you in about me, Lila Garrison, and my life as a con artist you're going to need to know all the facts, including the ones about the two guys who made me want to give up the life of fancy clothes, expensive jewelry, fast cars and easy money. Because sometimes, one person can give you something that's more valuable than all of that.

If you're still interested, stick around. Just remember, I'm pretty good at convincing people to do what I want, so if by the end of this whole thing you feel worked over, don't say I didn't warn you. (from Goodreads)



Give Me Something by Elizabeth Lee


My Thoughts: Here are a few facts: 1) Elizabeth Lee wrote one of my favorite books last year. 2) When people ask and often when they do not ask, I suggest and also push that book, Escaping Me, on them – especially if they are looking for something great in the new adult category. 3) Instant-read/Instant-buy status – no explanation needed.


(You can read my thoughts on Escaping Me HERE.)


Anyway, I realize that some or maybe even all of these things combined may make me sound a little on the stalkerish side, but Y'ALL KNOW that when we find stories that we really love, we tend to WAIT WAIT WAIT for the next books from that author while we simultaneously go through the backlist. RIGHT? Yes. Which brings me to Give Me Something.


Please allow me to introduce you to Lila Rae Garrison, Nick Dammery, and Tucker Kline.
The first thing you need to know is this
:
Lila Rae Garrison has quit the game. She's in college.
She drives a brand new car. She wears designer clothes.
She paid for NONE of these things.
Lila Rae used to be a con artist, you see, and a VERY GOOD one. She and her best friend Nick worked together – they had a very good business plan and made a ton of money. Not long ago, Lila began to sense that their good luck wouldn't last forever, so she decided she wanted out. She enrolled in college and is now living a relatively "normal" life…except that it is all funded by money she "earned" by running cons with Nick. Things are going well until Nick decides he wants to run ONE. MORE. CON. And he needs Lila Rae to help.
See, Nick has gotten himself into some gambling trouble and he has some debt to pay – something like $40,000. Nick KNOWS he and Lila Rae can make back the money just like they used to and he has already chosen "the mark" – that's the poor guy that will lose his hard-earned money to their scheme. All he needs is for Lila Rae to agree to help him.
The second thing you need to know is this:
Nick Dammery has been pulling Lila Rae along for years.
They truly are best friends and they both feel MORE
for each other. But Nick won't commit.
For something like five years (or maybe more?), Lila Rae has wanted to belong to Nick. She has loved this boy to pieces for ages. And you know what? Nick really does feel the same way or at the very least, he feels close to it. BUT! Nick says that as long as he is running cons, he cannot commit because he doesn't have time for a girlfriend.
OUCH! – Can't you just hear poor Lila Rae's heart breaking? If you can't right now, you WILL when you read the book.
Nick tells her to wait, hold on, just a little longer – after the cons, they can be together! He wants Lila Rae for his future but he wants the money and the lifestyle he has going on now for his PRESENT. So Lila Rae does wait…she waits because she loves this boy. She doesn't know much about her future except that she doesn't want to have to worry about money (because of a difficult childhood) and she never wants to go back to the slums. The only thing she KNOWS that she wants more than money is NICK DAMMERY.
Hold on, sweet Lila Rae, you're just about to meet your "mark."
The third thing you need to know is this:
Tucker Kline is The Mark.
Well, first of all, Tucker is Nick's college roommate in their fraternity house. A little odd, right? Considering their marks are usually older, wealthier men? Well, not really, because it means that Nick has easier access to learning everything he needs to know about Tucker. For example: Tucker is the son of a tractor tycoon from a small town not too far away. He is known as a real jerk, a spoiled brat. And as far as Nick is concerned, he DESERVES to lose a chunk of money. Besides, Lila Rae only took money from the people that really deserved it anyway, and Tucker is no exception. They never conned good people. But I digress…
Lila Rae joins Nick at a fraternity party where she meets Tucker for the first time. Her first impression: Amazing eyes. Tall, dark, and ohmygod handsome. Deep, raspy voice. OH BOY.
Oh boy is right, sweet Lila Rae!
The fraternity party is superfun and dramatic. I won't give much away, but Lila Rae is feeling all kinds of emotions after a very nice kiss with Nick – WOWZA! – but MAN OH MAN later when she is talking with Tucker – his barest touch gives her tingles.
TUCKER IS THE MARK. THAT ISN'T SUPPOSED TO HAPPEN. SHE ISN'T SUPPOSED TO FEEL ANYTHING! OH DEAR OH DEAR OH DEAR. (This is where I stop to rub my hands together and remember how deliciously wonderful this story is for a second. Hang on…)
******************************************************************
I will admit that I avoided Give Me Something by Elizabeth Lee for a little while because I was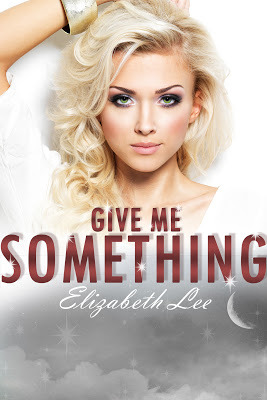 Old Cover – Good
New Cover – Better!
intimidated by the previous cover featuring just the blond-headed female. In my reading world, I am most often not the hugest fan of the female leads, often finding very little sympathy with them and many times finding them unlikable, period. I was afraid that if I picked up this book with that cover, I would feel the same way and I did not want an experience like that after loving Escaping Me so much.
I judge books by their covers and in this case it backfired and I realize my mistake and YOU GUYS DON'T DO IT. First of all, the new cover is amazing, isn't it? Check the top of the blog post. SEE? Second of all, Lila Rae Garrison is actually really fun. I liked her a lot. That's 2/2 with leading ladies that I really like!
Let's talk about Lila for a second. She isn't perfect, you guys. I mean, she is a CON ARTIST. So there's that. Yes, she quit the lifestyle, but she kind of dove back into it. The thing that I like about Lila is that even though she has obvious feelings for Nick – and has for years – she recognizes that she has some sort of thing starting up for Tucker as well, she just isn't really sure what it is to begin with. She recognizes that he really isn't the jerk that everyone says he is and her conscience begins to eat her up. I mean, he's nice to her and he is interested in her NOW, which appeals to her need and desire to feel love and wanted (and Nick isn't really doing much for that NOW, is he? Yikes.). Character development? Sure, yep, and you know I love it. It takes Lila a while to really think hard about what she wants for her future but once she decides, she sticks to her guns and it is really fun to read her transformation. (Also, it happens early enough in the book that we really get to see Lila from one extreme to the other. I love that.)
With regard to Tucker, I'm pretty convinced that most people would like this guy. He is very likable. In the beginning – before meeting Lila – he was a bit of a player on campus, and he never made excuses nor acted sorry about it. But after, he is very charmed by her right away and makes his interests known. Tucker is a little on the cocky side, but I thought it was cute and very appropriate for his character. He is also very sweet and sensitive while also very manly PLUS he says all of the right things. Tucker has had some tough stuff happen in his recent past with the loss of his parents, and as he lets Lila into his heart (first as she cons him, and then as she begins to realize he is a nice guy and drops the con act), I REALLY like what those two have going. I think you guys will like Tucker too.
But in being fair and honest, I really like what Lila and Nick have had going their whole lives. So…
Regarding Nick. You know, I have a soft spot for the broken boys. I don't know that everyone will see Nick as a broken boy, but he had a crappy childhood – just like Lila – and that's why the two made such a great team. They understood each other very well, coming from the same type of background. And Nick probably felt this is one reason he could keep Lila at arm's length while he continued to play his con games until he was ready to settle down.
The thing is that there is WAY MORE to Nick, Tucker, and Lila than we initially see. Once we get into the story and dig a little deeper, things get even more interesting.
In this story, some of these characters learn some hard lessons. Some judge others too harshly and it backfires. Some learn how to forgive and forget. Some learn that if you don't act fast, you miss out on big opportunities. Some learn the importance of family and some leave family behind. All of these big themes and some others are woven into this superfun story that had me flipping the pages fast, fast, faster because I HAD TO KNOW how things were going to end up.
Along with the fun story, there is a fun secondary cast and some fun cowboy boots and fun dancing to go along with them. I recommend Give Me Something by Elizabeth Lee to fans of New Adult Contemporary with Romance, fans of friends and family relationships, and swoons galore. Elizabeth Lee knows how to bring the romance, you guys. If you are a reader of books like this AT ALL, you should grab this one. YOU SHOULD DO IT NOW.
Sidenote: Today is the release day for the second book in this series, Taking Something. I've read it and I LOVE IT. I'll be sharing my thoughts on the blog tomorrow! YEEHAW!


Sidenote #2: Give Me Something is currently FREE for Kindle on Amazon! GET IT GET IT. It is just $0.99 for NOOK at Barnes & Noble which is still a great deal. GET IT GET IT. *I am not an affiliate with either of these sites.*





******************************************************************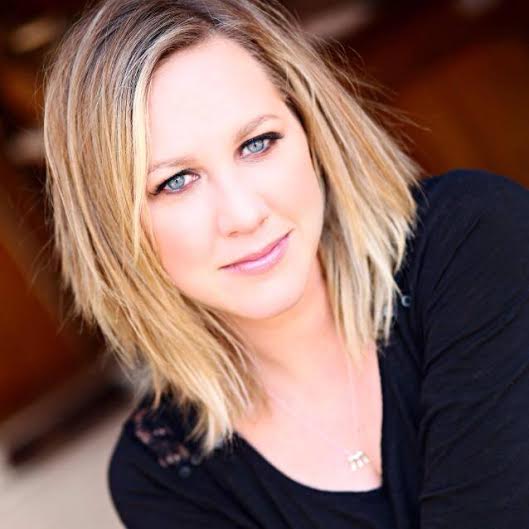 When I'm not writing or playing the part of wife and mother, you can find me dancing back-up for Beyonce, singing back-up for Miranda, or sunning myself on the beach with a drink in hand. Here's the thing about being born and raised in a small town—you have a very vivid imagination! Now, I channel it all to create stories where the girl always ends up with the right guy, first kisses are magical, and a happy ending is just that!
******************************************************************
Give Me Something will appeal to fans of:


New Adult Contemporary Romance
Romance: Swoons galore. Good gracious.
Con artists!

Give Me Something by Elizabeth Lee
is currently available for purchase.