Back in June of this year,
on the blog and absolutely loved it. Here's what I had to say about it in my review:
This Love by Nazarea Andrews is…the perfect summer read. It is oozing, dripping, completely filled with romantic tension, with swoony moments, with a bit of steam, and with some falling in love. – taken from my review HERE
I fell hard for Andrews' talents at using setting – THIS LOVE had two amazing settings! – and fantastic characters that I absolutely loved. The first book in the University of Branton Series was a hit with me and I've been eagerly anticipating what this author would bring to the table for her next installment with the series.
Well, you guys, we have a little longer to go on the story…
but today I can share the cover!
BEAUTIFUL BROKEN by Nazarea Andrews
She's been broken by her past. He's been breaking for as long as he can remember.
Together, they can make each other whole–or destroy each other.
When his best friend asks for something, Dane rarely says no. But babysitting a newly sober Scout Grimes for three weeks isn't exactly a normal request. And with their history, it's a recipe for disaster. Not to mention, she's drop dead gorgeous and he can't touch her.
There are few people Scout trusts as much as Dane Guillot. He's always been her safe place, where nothing can hurt her. He's also been the only man she's never let herself want–screwing up their friendship isn't worth one amazing night together.
They have too much history, and too much personal baggage to ever work. But if they are willing to take a chance on love–it might be worth the risk.
*********************************************************************
I also have an excerpt from Beautiful Broken!
I'm so excited about this!
I can hear her crying, her sobs shredding through me like sharp knives. I don't even know what to do with her quiet words. You keep the nightmares away.
I'm not good at this. I've been broken and breaking things for years. The best—smartest—thing to do would be to call Atti and have him come take care of her.
But I want to be strong for her.
That's the thing—I know I can't be, but it doesn't stop the want to be better for Scout. I shake my head and open the door, dropping clothes on the counter. In the foggy mirror, I can see the shape of her, huddled on the floor of the big shower. "Are you okay?" I ask.
She sniffles. "I'll be out in a minute."
It's a clear request for space, so I back away, reluctantly giving it to her. Pull on a pair of faded flannel pants that I wear when Dad comes to town, and sit on her bed.
Scout comes in a few minutes later, wrapped in the scent of oranges and soap and wearing a shirt three sizes too big.
My shirt looks amazing on her.
"Do you want to sleep here or my room?" I ask.
Her eyes widen. She might ask—almost opens her mouth to ask—but then she shakes her head and says, "Yours."
I nod and switch off her lamp, leading the way down the hall. I let her crawl into bed, tucking the blankets around her when she shivers, then slip in on my side and hit the lights. "Dane?" she whispers in the dark.
"We'll talk in the morning, Scout. Go to sleep."
There aren't any more nightmares. For either of us.
*********************************************************************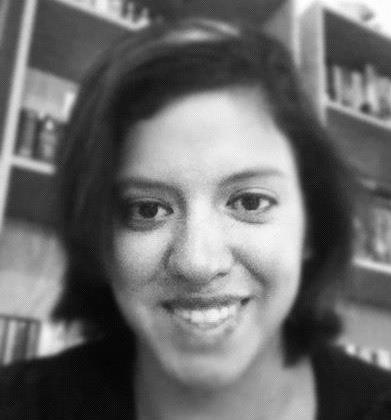 Nazarea Andrews is an avid reader and tends to write the stories she wants to read. She loves chocolate and coffee almost as much as she loves books, but not quite as much as she loves her kids. She lives in south Georgia with her husband, daughters, and overgrown dog.
*********************************************************************
Don't they look great beside one another?
A great summer read and now, a great fall read coming soon.
I love how the covers reflect the seasons.
You can read my full review of THIS LOVE HERE.
*********************************************************************
And now for the Giveaway!
Author Nazarea Andrews
is offering
ebook copies of
THIS LOVE
and
BEAUTIFUL BROKEN
to two winners!
– Open Worldwide! –