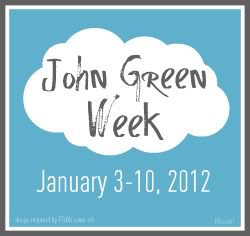 Button courtesy of the fabulous GReads!
This week marks John Green Week on blogs everywhere and is hosted by I Eat Words and some other blogs listed here. Why? Only one of my favorite days in a long time: the release of The Fault in Our Stars, JG's newest book and my birthday present this year.


I've been wondering around the blogs participating in this event and looking at the things everyone had to say, but I've been absolutely unable to comment on anything. This is so highly unusual for me because most of the time, I can come up with a comment like it's nobody's business. The thing is…well, I have a respect and love for John Green that supercedes any other and there are no words that I can comment to anything anyone says that fully express the way I feel about his work. BUT…if I tried it would sound something like this:


"If you've never read anything by John Green, you should!
His books are amazing!
I don't particularly love the contemporary genre, but I love everything he writes.
All of his stories and characters are absolutely REAL LIFE.
And because John Green writes how life is, you should give him a chance.
I recommend starting with Paper Towns and then trying Looking for Alaska.
But honestly, they're really all amazing."
The very best part of John Green's books to me is that they're all so very quotable. I've written down so many great quotes from all of his books and I wonder how someone can really come up with such smart lines that truly stick with me even though I'm not even his target audience?!?!
So…for my contribution to

John Green Week

and in anticipation for the release of The Fault in Our Stars, I want to share some of my all-time favorite John Green book quotes with you guys. Some of you will remember them and some of you won't, but they all mean something special to me.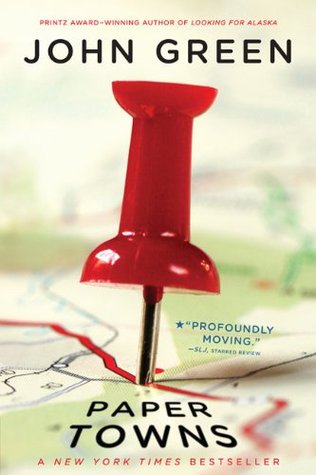 "
What a treacherous thing to believe that a person is more than a person."
"
I didn't need you, you idiot. I picked you. And then you picked me back."
"YOU WILL GO TO THE PAPER TOWNS
AND YOU WILL NEVER COME BACK"
"
The rules of capitalization are so unfair to words in the middle of a sentence."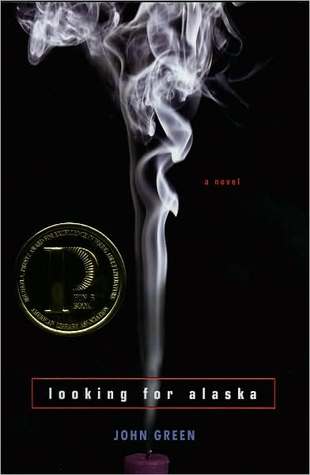 "
When I look at my room, I see a girl who loves books."
"If people were like rain, I was like drizzle and she was a hurricane."
"
Sometimes I don't get you,' I said.
She didn't even glance at me. She just smiled toward the television and said, 'You never get me. That's the whole point."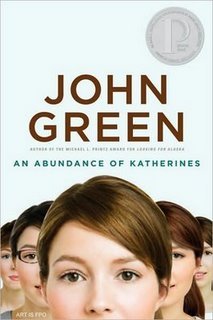 "You can love someone so much…But you can never love people as much as you can miss them."
"There's some people in this world who you can just love and love and love no matter what."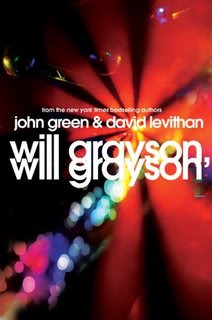 "Not that smart. Not that hot. Not that nice. Not that funny. That's me: I'm not that."
"Anything that happens all at once is just as likely to unhappen all at once, you know?"
"Tiny Cooper is not the world's gayest person, and he is not the world's largest person, but I believe he may be the world's largest person who is really, really gay, and also the world's gayest person who is really, really large."
*******************************************
I also have something kinda special for everyone.
Because I have three hardback copies of John Green's
and because it is so amazing
and
spectacular
and because that book deserves to be shared –
I am going to give two of my copies away.
They are new but their covers do not feature the Printz medal
that was placed on it after the book won the award in 2006.
So this is what the cover looks like:
You must be at least 13 years old to enter.

Deadline for entry is midnight

Friday, January 13, 2012

.

This contest is open to US/Canada Only. (So sorry International readers, check out my other current giveaway, which is International!)

Following this blog is not required, but appreciated!
To enter, fill out this Form:
conclusion of the Giveaway.
Don't forget to stop by my
for a Signed Copy of
SWITCHED

by

Amanda Hocking

!
Enter HERE!