Click here to see details about Let's Talk!
I'm so excited that Melissa at i swim for oceans likes discussion posts because sometimes I get chatty and have things to say. Melissa has opened her Let's Talk event up to the rest of us and I'm excited to be a part of it. Thanks, Melissa!


According to Melissa:
"Let's Talk will feature questions or prompts, which I will answer too. Love it or hate it, weigh in or don't, it's my hope that Let's Talk will at least get you thinking…and maybe even get you discussing with the rest of us!"
This week's question:
What summer titles are you
most interested in reading
and why?
Oh Melissa! This is so hard because you KNOW I want to read everything.
I'll just highlight a few, and I'm gonna stick with some random
YA/YA crossover to make it easier on myself…
The Age of Miracles
Expected Release Date: June 26, 2012
Published by: Random House
The earth's rotation suddenly slows, throwing everything out of whack.
The days and nights become increasingly longer and both gravity and the environment are affected. Julia's life changes too: her parents and friends change, and life in general just isn't the same. Julia struggles to adjust to everything life is throwing her way at once.
Expected Release Date: July 17, 2012
Published by: Feiwel & Friends
Jude is struggling to live his life normally after his sister's death seven years ago. His parents aren't moving on even though he is trying to. Despite trying, Jude's life spins out of control and he begins to grieve for the life he used to have and the life he has now. (Dude! I love this cover.)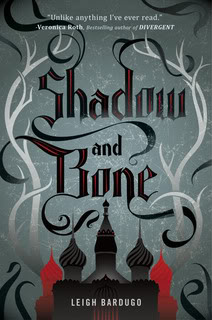 Shadow and Bone
by Leigh Bardugo
Expected Release Date: June 5, 2012
Published by: Henry Holt & Co. BYR
368 Pages
Obviously I want to read this one! The summary includes words like "magical elite" and "dangerous mission" and "dormant power" and my personal favorite: "darkness crawling with monsters who feast on human flesh" – yes, friends, this sounds like a winner to me! I'm not sure, but it sounds like there might be swords in this one. Be still, my heart…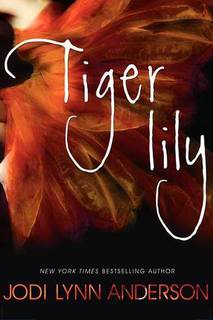 Expected Release Date: July 3, 2012
Um, the story of Tiger Lily in a romance with Peter Pan? And a cover like THAT? Heck yes, I want to read this book. This gal loves a story retold.
Expected Release Date: July 3, 2012
320 Pages
This is book two in the Eve series and I NEED to know what will happen with Eve and Caleb and their *sigh* starcrossed romance. And also I want to know what's up with the king being so crazy about having Eve for himself…That world was crazy and I want more of it.
Expected Release Date: July 24, 2012
This is the end of the Paranormalcy series and I want to find out what'll happen with the characters I've loved so far (looking at you, Reth). I've loved this quick, fun, easy series
that is out-of-my-norm.
So much for normal!
Well there you have it, folks.
Random books that I'm looking
forward to reading this summer!
Great topic, Melissa,
but very difficult!
What about you guys?!
What are you looking forward
to reading this summer?