I'm excited that today is my stop on the
Lost & Found by Nicole Williams Blog Tour!
Make sure you visit the Blog Tour Webpage t
o see the rest of the tour pages
because there are TONS of chances to win some great prizes including
a signed copy of the book!
*******************************************************************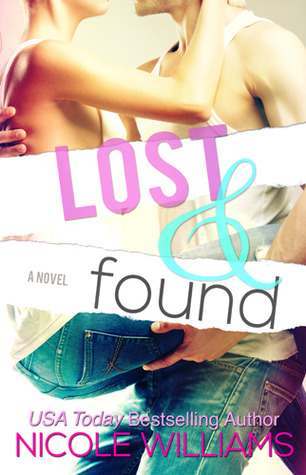 Source: Author for Review –
Thank you!
There's complicated. And there's Rowen Sterling.
After numbing pain for the past five years with boys, alcohol, and all-around apathy, she finds herself on a Greyhound bus to nowhere Montana the summer after she graduates high school. Her mom agreed to front the bill to Rowen's dream art school only if Rowen proves she can work hard and stay out of trouble at Willow Springs Ranch. Cooking breakfast at the crack of dawn for a couple dozen ranch hands and mucking out horse stalls are the last things in the world Rowen wants to spend her summer doing.
Until Jesse Walker saunters into her life wearing a pair of painted-on jeans, a cowboy hat, and a grin that makes something in her chest she'd thought was frozen go boom-boom. Jesse's like no one else, and certainly nothing like her. He's the bright and shiny to her dark and jaded.
Rowen knows there's no happily-ever-after for the golden boy and the rebel girl—happily-right-now is a stretch—so she tries to forget and ignore the boy who makes her feel things she's not sure she's ready to feel. But the more she pushes him away, the closer he seems to get. The more she convinces herself she doesn't care, the harder she falls.
When her dark secrets refuse to stay locked behind the walls she's kept up for years, Rowen realizes it's not just everyone else she needs to be honest with. It's herself.
-(from Goodreads)
Lost & Found by Nicole Williams
My Thoughts: This book is one of those book that made me SO HAPPY that I've found it. I am on such a roll with those lately.
Rowen Sterling wants to go to art school, but her mother doesn't want to send her until she can 'prove herself' – Mom's solution? She's sending Rowan to spend the summer working on a ranch. In Montana! Rowen's pretty sure a ranch in Montana is the last place a freak like her should be in her dark makeup and big black emo boots, but she's determined to go to art school so she accepts her mother's challenge. When she arrives in Montana, there is a cowboy to pick her up. I repeat: A COWBOY. Rowen is like WHAT?! But he's pretty cute and she can't even believe how tight his jeans are. Do other cowboys wear jeans that tight? I mean, it's unreal. But she still feels like a freak, like everyone in Montana is looking at her. The cowboy immediately treats her kindly, loads up her heavy bag, talks to her like she's a regular person, and takes her to the ranch. She can hardly believe his kindness – she isn't used to it. Despite the fact that she's never seen anyone ever in tighter jeans (ever) and she hates country music with a passion she can't even verbalize (he's listening to Johnny Cash), she thinks she can get along with this guy just fine.
Oh, and he totally has a cowboy name: Jesse Walker. And did I mention that she thinks he's pretty good looking?
Anyway, Rowen meets the family she'll be working with – it turns out the matriarch of the house was her mother's best friend for years during school, which is how she ended up with this ranch gig. There are three daughters that are excited for Rowen's arrival (not too many young girls on the ranch!). And that cowboy that brought her to the ranch? He's the rancher's son. The Walker family accepts Rowen with open arms, treats her like family, and puts her to work immediately. They teach her how the ranch works and are patient with her when she isn't as proficient or strong as they are. Within a few days, Rowen is learning a ton of stuff and is kind of proud of herself. On the ranch, see, she doesn't feel like a freak. Slowly, she stops "looking" like one too – the dark make-up and big black boots are replaced with more practical clothing and make-up styles. Over time, with the help of this wonderful and hard-working family, Rowen begins to see herself as worthy, as important, as wonderful. I can't even begin to tell you all how much I loved watching Rowen transform and strip herself down to who she really is on the inside.
Part of her transformation in character was of course the cowboy Jesse Walker. With a slow and subtle romantic nudge that turned into a sweet love, Jesse pursued Rowen in such a way that…well, it almost made her uncomfortable because it was so foreign to her. As a girl that had always been used before, she had a very poor self-image, so to have someone be so completely respectful of her and basically woo her was something she just wasn't used to. OH MY GOODNESS it made for such a wonderful romance story and it was so lovely to read. Jesse was the perfect gentleman to Rowen – he said such sweet things and did such nice things, and they had such a fun banter back and forth. And of course there were swoons that are such fun to read. (It doesn't hurt that Jesse was a cowboy and took her on horse rides and stuff like that.)
Man, you guys, this book just hugged my heart. It's one of those really great love stories and I'm SO GLAD to add it to the list that I will read again and again. It's my first book by Nicole Williams and I'll certainly be seeking out more of her work.
I recommend Lost & Found to fans of New Adult Contemporary Romance, readers who love cowboys as much as I very obviously do, and readers that love good swoony guys that treat the girls well – because that' is what we have here. Also did I mention that Jesse Walker is a swoony cowboy?
*******************************************************************
Lost & Found will appeal to fans of:

New Adult Contemporary Romance
Romance: Slowly-Developing. No triangle.
Coming-of-Age/Great Character Development
Setting: A ranch in Montana!
COWBOYS
Lost & Found
by Nicole Williams
is currently available for purchase.
*******************************************************************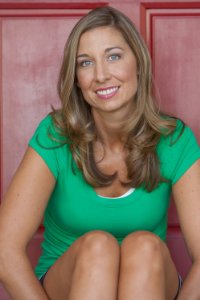 I'm a wife, a mom, a writer. I started writing because I loved it and I'm still writing because I love it. I write young adult because I still believe in true love, kindred spirits, and happy endings. Here's to staying young at heart *raises champagne glass* . . . care to join me?
*******************************************************************
And now for the Giveaway!
Author Nicole Williams
is offering
:
(1) Print copy of Lost and Found – Open International
(1) Leather cuff bracelet with metal inscription "Love is organized chaos" –
(1) $50 Amazon Gift Card – Open to countries that can use Amazon
Don't forget to visit the Blog Tour Webpage HERE for a list
of all of the participating blogs offering giveaways!