Awful, Ohio by Jeff Neal
Published 2011 by Createspace
My Source: review copy from the author
Awful, Ohio by Jeff Neal
Every morning the sun rises, waking Awful, Ohio, overlooking all of its residents, guiding them towards another productive and profitable working day. The economy is strong and the money is abundant, all of which are offered to whomever produces and profits the most product. The masses rejoice daily over the informed opportunity, with the exception of Troy Slushy.
Troy Slushy wakes every morning to the intrusion of the sun abruptly charging into his home, removing him from his enchanting dreams. The sun exposes his collection of worthless possessions, his depressed wife seeking salvation, his withering home struggling for support, and the life-decimating job that is undesirably forced upon him daily. This is Troy Slushy's existence in Awful, Ohio, and because of this exposure to this monotonous misery, Troy's enemy is the sun.
Heavily sedated by a dream-enriched epiphany, Troy removes his concerns for the demands and priorities of Awful, Ohio, replacing them with the objective of permanently removing the sun from his existence. He gathers his wife and begins a quest to save them both from their sun-exposed lives of suffering in Awful, Ohio, concocting plans and blueprints of various sun-destroying methods. Unfortunately for Troy, this proves to be easier said than done. But luckily, Troy discovers that perseverance is much more eminent in accomplishing a goal than feasibility, as he is able to assemble a massive scheme to achieve perpetual darkness, but not without affecting Awful, Ohio and all of its production, profits, and population.

-(summary from Goodreads.com)
My Thoughts: I became interested in Jeff Neal's Awful, Ohio after reading a review on Bound & Determined to Find a Good Read. The synopsis was intriguing and had such a dry humor about it–I felt like this story would fit my personality and sense of humor well.


As Awful, Ohio begins, we get to know Troy Slushy and his utter disdain for how his life has become: he hates where he lives, he hates getting up for work in the morning, he hates his job, and he hates coming home in the evenings–only to have to go to bed and wake up in the morning and start his daily routine over again. Life, to Troy, is a series of all-work-and-no-play. Troy blames the sun for all of this. He blames the sun for the thriving economy in his town – for the health and well-being of the city, for growth of the market in the area, for awakening him from his dreams every morning and making him go to work.


Troy decides that his life could be better if he could just get rid of the sun. If he can accomplish this goal, he can spend long days with his beloved wife, Lacy. They can lay around talking and daydreaming and being in love. If there were no sun then there would be no reason to go to work, and Troy could just his life in peace and harmony. The problem is coming up with a plan to get rid of the sun…


Troy goes through several different plans and ideas for ridding himself of this nuisance. When one plan doesn't work, he simply formulates another. But he doesn't give up. Troy is relentless in his quest and won't stop until he reaches his goal. Through all of this Lacy sort of listens to Troy, nods a little bit, and even entertains his conversations – but when he leaves the house to either go to work or set about his plans, she goes on about her day. After all, one can't really rid the world of the sun, can they? It's impossible, right?


One day, Troy comes home with actual blue prints and written plans, and this catches Lacy a little off-guard. She has no desire to be unsupportive or condescending to her husband, but at the same time she doesn't really want to support his apparent lunacy. Eventually, Lacy gives into Troy's plans and ideas. From that point–with Lacy's support–Troy's plans to escape the sun become bigger and bigger and BIGGER. Troy managed to enlist a helper and unknowingly incorporate the entire town into his plans. And the end result was quite unexpected and astonishing.


Here are a few of my favorite things about Awful, Ohio:


1. The story. The author has quite an imagination, and he has used it to make a really imaginative story. Humorous and satirical, Awful, Ohio is fun when taken tongue-in-cheek. I enjoyed reading it and smiled many times throughout the story. I felt like I was watching a movie in my head while I was reading, and it was funny and marvelous. It fit my personality and sense of humor very well, just as I suspected.


2. The names. The characters had some of the best names of any book, ever. The main character is Troy Slushy, which is a very cool name. Some of the other characters are: Sammy Ammo, Wilsie McHickoryboob, Doink McTriggers, and Baltazar Garcia…just fun, fun names. (I think my personal favorite name is Sammy Ammo, and his supporting character is incredibly interesting.)


3. The plan. The plan that Troy ends up using to rid himself of the sun uses the entire town and does so without the townspeople even realizing it. It is wildly entertaining and there is, of course, a chain of events that follow, which lead up to…


4. The ending. I liked it. A lot.


Jeff Neal has written a great story. He does, in fact, use a redundancy–a repetitiveness–to the story that I found really appealing to the underlying theme. There is a theme of repetition in Troy's life, which is one of the things he hates about his life–that everything is the same and it happens over and over again (almost like the movie Groundhog Day, but not quite)–so I think Jeff was really smart in his use of his choice of language structure. With the repetition, the story almost has a very soft rhythm and beat to it at times, which I find very charming.


Awful, Ohio is a book that will almost certainly appeal to those who work full-time jobs and don't necessarily love their jobs. It will also appeal to those who love an Office Space-like humor, those who enjoy satire, or those with a sense of humor themselves. It is really smartly written and I can imagine that this author is one funny guy in real life.


**I received a review copy from the author, Jeff Neal, in exchange for an honest opinion and review. I received no compensation for my thoughts. Thank you, Jeff!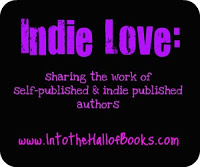 Author Jeff Neal has graciously offered one copy of Awful, Ohio for giveaway!
Giveaway Information:
You must be at least 13 years old to enter.

Deadline for entry is

Friday, December 2, 2011

.

This contest is open to Everyone.

Following this blog is not required, but appreciated!

Winner will be determined using Random.org.

Winner will have 48 hours to respond.

To enter, please fill out this form
Form removed…Contest has ended!
Thank you so much!
Leave a comment & say hello!