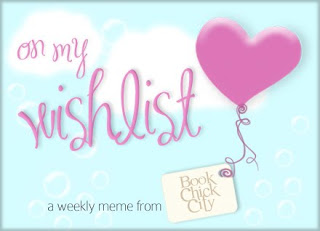 On My Wishlist
is a fun weekly event hosted by
Book Chick City
and runs every Saturday. It's where I list all the books I desperately want but haven't bought yet. They can be old, new or forthcoming.
Today's Pick: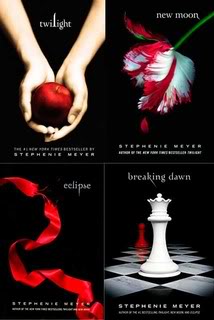 The Twilight Saga by Stephanie Meyer.

I realize that the bookish world is split when it comes to Bella, Edward, and the rest of the gang from Forks. People either love them or hate them. I really liked these books. I never went became a crazy fangirl about them or anything, but I really liked them a lot. And I don't own them. But I would like to.
In fact, I'm participating in a Twilight Re-Read Along over at GReads! and I actually had to go check out the book at the library because I haven't bought it yet. I chuckled at myself when I took my book to the librarian because I'm probably the only person doing the read along that does not have her own copy!