America's First Daughter by Stephanie Dray & Laura Kamoie
Published by William Morrow Paperbacks
Publish Date: March 1, 2016
Source: Publisher
Find It: Goodreads / Amazon

In a compelling, richly researched novel that draws from thousands of letters and original sources, bestselling authors Stephanie Dray and Laura Kamoie tell the fascinating, untold story of Thomas Jefferson's eldest daughter, Martha "Patsy" Jefferson Randolph—a woman who kept the secrets of our most enigmatic founding father and shaped an American legacy.

From her earliest days, Patsy Jefferson knows that though her father loves his family dearly, his devotion to his country runs deeper still. As Thomas Jefferson's oldest daughter, she becomes his helpmate, protector, and constant companion in the wake of her mother's death, traveling with him when he becomes American minister to France.

It is in Paris, at the glittering court and among the first tumultuous days of revolution, that fifteen-year-old Patsy learns about her father's troubling liaison with Sally Hemings, a slave girl her own age. Meanwhile, Patsy has fallen in love—with her father's protégé William Short, a staunch abolitionist and ambitious diplomat. Torn between love, principles, and the bonds of family, Patsy questions whether she can choose a life as William's wife and still be a devoted daughter.

Her choice will follow her in the years to come, to Virginia farmland, Monticello, and even the White House. And as scandal, tragedy, and poverty threaten her family, Patsy must decide how much she will sacrifice to protect her father's reputation, in the process defining not just his political legacy, but that of the nation he founded. (Goodreads)
by Stephanie Dray & Laura Kamoie

My Thoughts: GOOD GRACIOUS, what a novel. I just loved this book to pieces.


For so long we've heard Thomas Jefferson's story, but this time Patsy Jefferson, Jefferson's oldest daughter, tells us her side of the story – standing by her father as he lost love, found love again, as he lived in both the United States and in France, in his domestic life and in his political life, and with all of his secrets. She loved him fiercely and spent her life trying to protect him and his political interests. She believed in his causes and his work, often making these her own. Her dedication to her father astounded me.


I don't know how Patsy did everything that she did for him and managed to live her own life too, because she was married with quite a few children and a home of her own. I cannot decide of my favorite parts of the book are the parts featuring Patsy and her own family or Patsy interacting with her father. Both are compelling and so very interesting, and both feature this woman doing work that she loves so much, and that she believes in. In fact, it is hard to separate these sides of Patsy from one another, I think. She had quite a full plate.


Reading a book like this one is a bit like candy or a dessert for me because I love history/historical fiction so much. Books like this come with a built-in hope or knowledge that I'll at least like what I'm reading. This book is like the very richest of desserts, though. So, so delectable. It must have taken an incredible amount of research to write this book. I feel like I hung on every word. I love this period in American History. I feel like I've always known about Thomas Jefferson as one of the Founding Fathers…but I've never learned anything about his daughter Patsy. She has such a compelling story, with acting as his First Lady in the absence of her mother and everything else that she did. I loved reading about her time in France when she was young, about the time she spent finding love for herself while she was trying to keep her father from embarrassing himself with his own romantic entanglements, and I love reading her thoughts on slavery and how – as a woman – her thoughts hardly mattered one bit at that time in our history. Most of the chapters contain small parts of actual letters sent from Thomas Jefferson to some important person in our history, and I can't lie when I said it was pretty thrilling to me to read his words.


I didn't realize the scope of America's First Daughter was when I started it. I felt like I was stepping out of my own world and stepping back into the Revolutionary Era in every way, and I loved that. I loved the glimpses into the political processes of that time, the cameos from historical figures (Abigail Adams, Alexander Hamilton, etc), and I love that even though I already know what happened, this book thrilled me for the next thing, the next thing, the next thing. It kept me turning the pages. I certainly could not read this book in one sitting (it's long!) but it held my interest superbly and I would LOVE to see these writers collaborate on another historical fiction novel in the future. I'd read it in a heartbeat.


I would easily recommend America's First Daughter by Stephanie Dray and Laura Kamoie to readers that enjoy historical fiction and readers that enjoy books featuring strong women. I would even suggest that readers enjoying Revolutionary Era US History nonfiction or featuring figures prominent during that time may want to pick this one up.
********************************************************************************
America's First Daughters will appeal to fans of:


Historical Fiction
Strong Female Leads
Setting: France, Revolutionary Era United States
America's First Daughters by Stephanie Dray & Laura Kamoie
is currently available for purchase.
********************************************************************************
********************************************************************************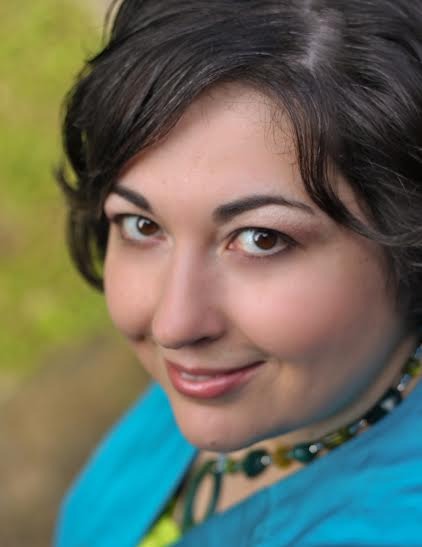 STEPHANIE DRAY is an award-winning, bestselling and two-time RITA award nominated author of historical women's fiction. Her critically acclaimed series about Cleopatra's daughter has been translated into eight different languages and won NJRW's Golden Leaf. As Stephanie Draven, she is a national bestselling author of genre fiction and American-set historical women's fiction. She is a frequent panelist and presenter at national writing conventions and lives near the nation's capital. Before she became a novelist, she was a lawyer, a game designer, and a teacher. Now she uses the stories of women in history to inspire the young women of today.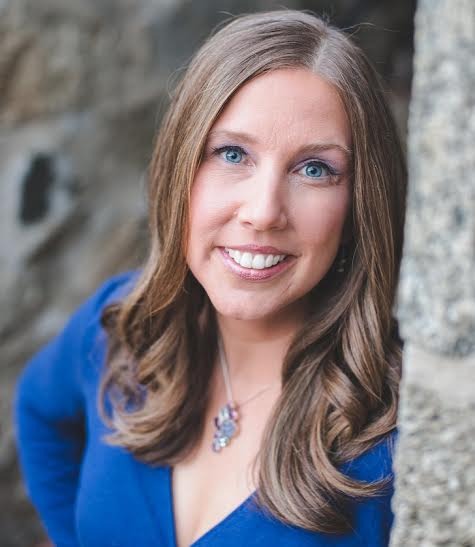 Laura Kamoie has always been fascinated by the people, stories, and physical presence of the past, which led her to a lifetime of historical and archaeological study and training. She holds a doctoral degree in early American history from The College of William and Mary, published two non-fiction books on early America, and most recently held the position of Associate Professor of History at the U.S. Naval Academy before transitioning to a full-time career writing genre fiction as the New York Times bestselling author of over twenty books, Laura Kaye. Her debut historical novel, America's First Daughter, co-authored with Stephanie Dray, allowed her the exciting opportunity to combine her love of history with her passion for storytelling. Laura lives among the colonial charm of Annapolis, Maryland with her husband and two daughters.
********************************************************************************
Check out the Blog Tour for America's First Daughter by visiting these sites: