Listen To Me by Kristen Proby
Series: Fusion #1
Published by William Morrow Paperbacks
Publish Date: April 12, 2016
Source: Book – Publisher, Audiobook – Bought
Find it here: Goodreads / Amazon

In New York Times and USA Today bestselling author Kristen Proby's brand new series, five best friends open a hot new restaurant, but one of them gets much more than she bargained for when a sexy former rock star walks through the doors—and into her heart.

Seduction is quickly becoming the hottest new restaurant in Portland, and Addison Wade is proud to claim 1/5 of the credit. She's determined to make it a success and can't think of a better way to bring in new customers than live music. But when former rock star Jake Keller swaggers through the doors to apply for the weekend gig, she knows she's in trouble. Addie instantly recognizes him—his posters were plastered all over her bedroom walls in high school—he's all bad boy…exactly her type and exactly what she doesn't need.

Jake Keller walked away from the limelight five years ago and yearns to return to what's always driven him: the music. If he gets to work for a smart-mouthed, funny-as-hell bombshell, all the better. But talking Addie into giving him the job is far easier than persuading her that he wants more than a romp in her bed. Just when she begins to drop her walls, Jake's past finally catches up with him.

Will Addie be torn apart once again or will Jake be able to convince her to drown out her doubts and listen to her heart? (from Goodreads)

My Thoughts: The backbone of Listen To Me by Kristen Proby is this: five gal friends open operate a successful restaurant called Seduction, each taking care of one part of the business – the bar, the kitchen, etc. This is a premise that I love and one that I found pretty doggone successful in this story. I think it will be fun to read a series based off of this foundation.


As the book opens, the restaurant has received a great review in the local media, which is sure to boost business for the girls. They are also looking to hire on live music, which will also made Seduction an even bigger brand. Addison and a couple of the other girls decide to hit up a local open mic night to scout out local talent. They aren't incredibly impressed by what they find there, but they are shocked to see former rock lead singer Jake Knox take the stage and sing without his back-up band. It was a little odd for them, seeing him there, but they were also a little starstruck (as was the rest of the crowd).


Jake used to perform with his band, but that life isn't for him anymore. Nowadays, he prefers a more quiet life, producing music for more well-known artists in the studio behind his house. But he misses singing, so taking the stage on the open mic night is something he finds himself doing for fun. It ignites a craving in him and he ends up auditioning for the talent spot at Seduction. If he takes the job, he'll be able to keep producing music and he'll be able to sing too, which is the thing that he really loves. Win-win!


**********************************************************************
The thing that always stands out most to me about Kristen Proby's books is the amazing friendships that she writes in them.
I've loved the friendships that she has written in her previous With Me In Seattle Series and her Love Under The Big Sky Series. The Fusion Series seems to be starting out the exact same way, and this makes me so happy. Right away, the loyalty and friendship between Addison, Mia, Cami, Kat, and Riley is laid out – even before any of the romance – and I'm excited to see these friends progress through life throughout this series.
Addison is attracted to Jake when she sees him perform at the open mic night. Who wouldn't be? He's a former rock star, he's singing with a guitar on stage, and he's super attractive. But she's out to find an employee and determined to keep it professional. She doesn't realize that Jake notices her from up on the stage and finds her just as good-looking. Addison's resolve to keep their relationship professional lasts pretty much no time at all, and it isn't long before they are an item with intense feelings. They both have to work to keep their pasts from getting in the way, but after overcoming a few obstacles and with the help with some great friends on both sides, they do just fine.
Jake is a lot like Proby's other hero-types: a little on the bossy side, but also very much a gentleman. Addison is also recognizable as one of Proby's heroines: fiercely independent and successful in life. They butt heads. They have to get over themselves/their own issues/their pasts a little bit before they have smooth relationship-sailing. I really like Jake and found myself excited to get to his chapters; I found Addison more stubborn and difficult to warm up to, but only slightly. (Secretly, when I was reading her chapters, I kept wishing that I was reading Jake's POV. I couldn't help it. Don't tell anyone.)
I think fans of this author's previous work will like this story. Readers that are new to Ms. Proby's stories might pick this one up and enjoy either the strong ties of friendship or the premise of the restaurant as the centerpoint of the story.
I enjoyed this one, but I've enjoyed all of Ms. Proby's books. I'm excited to catch another of Ms. Proby's series at the beginning. I'll be watching closely for the release of the second book,
Close To You
, which was teased at the end of this book. I'm super super excited about the couple that will be featured in that book!
Audiobook Notes
: The audiobook format of Listen To Me by Kristen Proby
is published by Harper Audio and is 7 hours and 34 minutes, Unabridged. It is narrated by Sebastian York and Arielle DeLisle. When I find out Sebastian York is narrating an audiobook, I'll automatically listen to it – I LOVE his narration. Arielle DeLisle was new to me with this title and while it did take me a couple of chapters to get used to her reading, she did grow on me as Addison. I'd recommend this audiobook for first reads or rereads. I purchased it as a preorder and am happy to have it in my library for those times when I want something fun to listen to.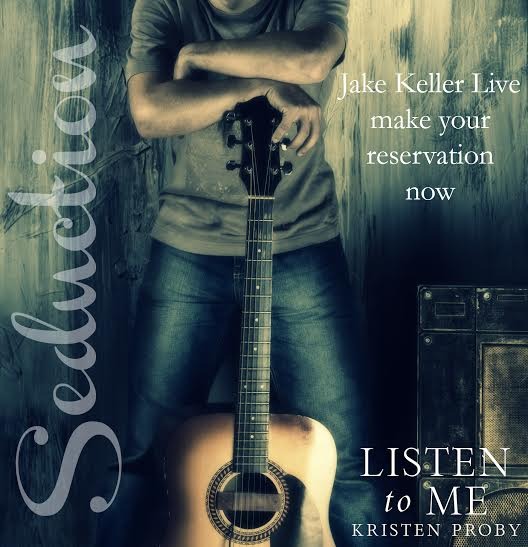 Want to win a $25 Amazon or Barnes & Noble gift card AND $25 Gift Card to iTunes
? Enter via the Rafflecopter below!
**********************************************************************
Listen To Me will appeal to fans of:


Contemporary Romance
Romance: No triangle.
Great Friendships
Alternating POV's
Music/Musician in books
Food/Restaurant in books
Listen To Me by Kristen Proby
is currently available for purchase.
**********************************************************************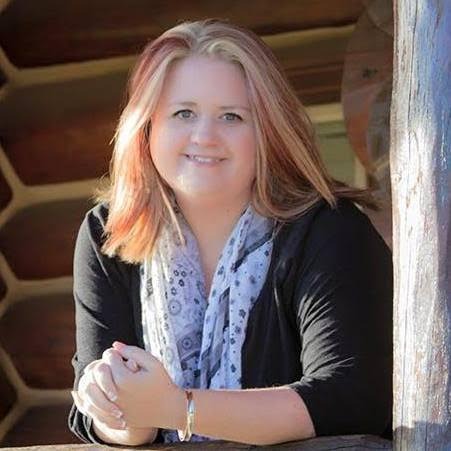 New York Times and USA Today Bestselling Author Kristen Proby is the author of the bestselling With

Me

In Seattle and Love Under the Big Sky series. She has a passion for a good love story and strong, humorous characters with a strong sense of loyalty and family. Her men are the alpha type; fiercely protective and a bit bossy, and her ladies are fun, strong, and not afraid to stand up for themselves.
Kristen lives in Montana, where she enjoys coffee, chocolate and sunshine. And naps.
**********************************************************************
The FUSION Series by Kristen Proby: