Heartless
by
Marissa Meyer
Series:
Standalone
Published by
Feiwel & Friends
on November 8, 2016
Pages:
453
Source:
the publisher
Buy from Amazon
|
Buy from Barnes & Noble
|
Buy from Book Depository
Goodreads
Catherine may be one of the most desired girls in Wonderland and a favorite of the unmarried King, but her interests lie elsewhere. A talented baker, she wants to open a shop and create delectable pastries. But for her mother, such a goal is unthinkable for a woman who could be a queen.

At a royal ball where Cath is expected to receive the King's marriage proposal, she meets handsome and mysterious Jest. For the first time, she feels the pull of true attraction. At the risk of offending the King and infuriating her parents, she and Jest enter into a secret courtship.

Cath is determined to choose her own destiny. But in a land thriving with magic, madness, and monsters, fate has other plans.
I received this book for free from the publisher in exchange for an honest review. This does not affect my opinion of the book or the content of my review.
Review:
Heartless by Marissa Meyer is SO GOOD. It's one of the very best kind of fairy tale retellings: the kind that takes familiar characters, gives a nod to the original story, and then weaves something entirely new for our minds to ponder and work over. I have to admit that I was a little bit terrified going into this book, fearful that I would love it just because Meyer wrote it. After reading it, I can say that I love it because the story earns the love on its own.
Heartless is at times tender and at other times, it is funny. It's happy and heartbreaking. There are friend and family relationships between characters that had me cheering sometimes and at other times, holding my breath. This is a book that made me feel a myriad of things, and I loved that. And the fantasy aspect of this book made me so excited, with Meyer's twist on the odd characters and eccentricities of this world in the original tale.
Catherine as a main character? I loved reading her story. She is one of those characters that has so much in the way of material things and money, but isn't impressed by any of it. Her best friends are not aligned with her social class and neither is her plan for her life. Catherine's story unfolds as an interesting tale of what women want vs. what is right for women during the time period of this story, which was the time of bustles and bloomers and such. This was a time when social norms and class reigned supreme over dreams and desires, and marriage wasn't necessarily for love.
And yet there is dreaming here, and there is also love.
I just adored reading this story. I couldn't put it down. For me, the only thing missing was an audiobook accompaniment since I most often read both the print and audiobook formats together at the same time. (The audiobook was not yet released at the time that I read.) I want to do a reread soon so I can hear the audiobook; there are several parts of this story that I can only imagine being even better with the addition of vocal narration.
I recommend Heartless by Marissa Meyer for fans of fairy tales and retellings, fans of fantasy and quirky characters, fans of strong female characters, and fans of subtle romance.
In honor of today's Halloween holiday, I thought I would post my costume *if* I were to dress as Catherine. And if I were to dress as Catherine, I would absolutely have to dress as she did at the beginning of the story, when she shows up to the King's Black and White Ball in a Red Velvet Ballgown. Here, she stands out among the rest of the crowd and is noticed.
I think Catherine would wear something like this:

She mentions wearing very heavy ruby jewelry along with this heavy gown. If I wore this for Halloween, I might be the most overdressed trick-or-treater out there, but I would also be the most stylish!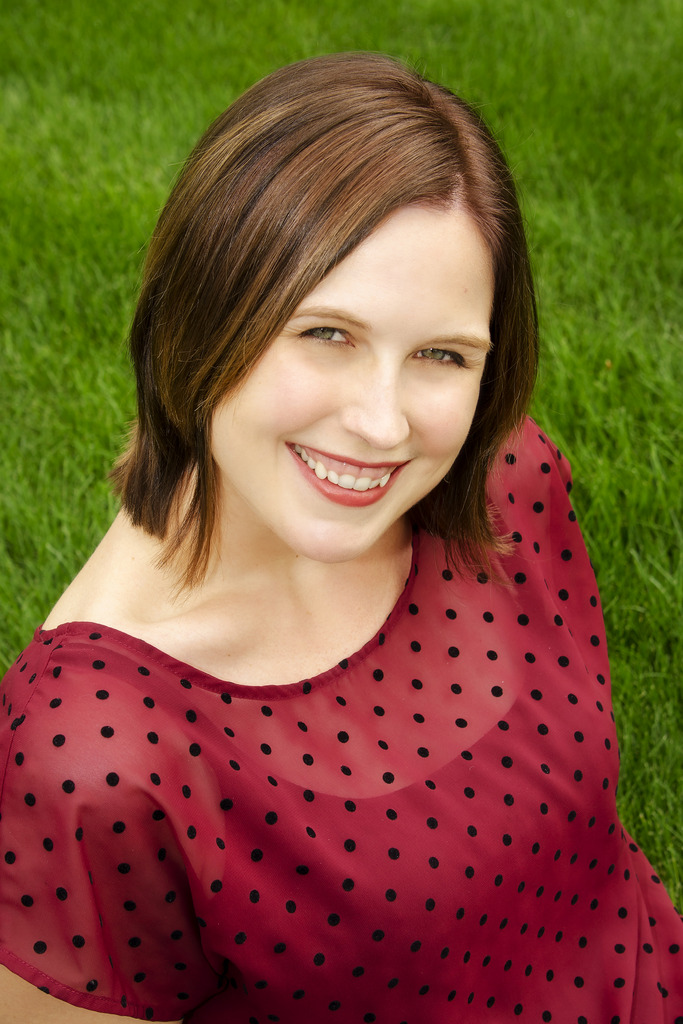 Marissa Meyer is the New York Times-bestselling author of The Lunar Chronicles. She lives in Tacoma, Washington. She's a fan of most things geeky (Sailor Moon, Firefly, any occasion that requires a costume), and has been in love with fairy tales since she was a child. She may or may not be a cyborg.