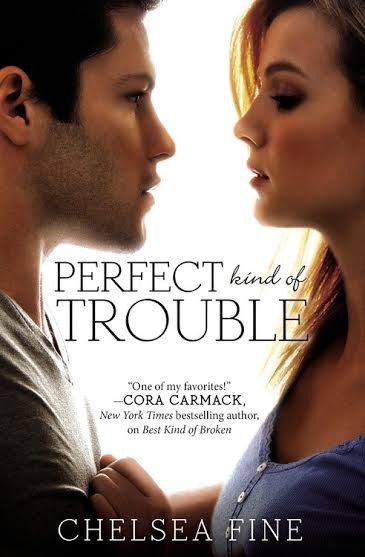 Perfect Kind of Trouble by Chelsea Fine
Series: Finding Fate #2
Published by Forever
Publish Date: June 17, 2014
Source: Publisher


Sometimes when perfect falls apart, a little trouble fixes everything . . .
Twenty-one-year-old Kayla Turner has lost everything. After spending most of her life taking care of her ailing mother, she just wants to spot a glimmer of light at the end of the tunnel. So when her late father-a man she barely knew-leaves her an inheritance, she finally breathes a sigh of relief . . . until she learns the inheritance comes with strings. Strings in the form of handsome playboy Daren Ackwood, her father's protégé. To see any of her inheritance, she's forced to team up with him. From his expensive car to those sexy dimples, Kayla's seen his type before. But Daren isn't who he seems to be . . .
Struggling to make amends for his family's mistakes, Daren has a life more Oliver Twist than Richie Rich these days. He's beyond grateful that James Turner included him in his will, but working with Turner's princess of a daughter to fulfill his cryptic last wish is making Daren wonder if being broke is really so bad. Still, she's just as beautiful as she is stubborn, and the more time he spends with Kayla, the less it feels right being without her. Soon Daren and Kayla begin to wonder if maybe the best gift Kayla's dad could have left them . . . was each other.
(Goodreads)
Perfect Kind of Trouble by Chelsea Fine
My Thoughts: After recently reading Best Kind of Broken by Chelsea Fine, I had an inkling that I would like Perfect Kind of Trouble and yes! I was right. This second installment in the Finding Fate Series features Kayla Turner and Daren Ackwood. These two are introduced briefly in the first book but not to worry if you haven't read Best Kind of Broken, I think you would do just fine if you began here and worked your way through the series.
********************************************************************************
Kayla Turner: Estranged from her father, in Copper Springs to attend his funeral, hoping for a mention in his Will because she is out of money. Her mother died not too long ago and left her in a financial bind. Despite the appearance of not-caring, she is brokenhearted at how things ended with her father, unresolved.
Daren Ackwood: Known around town as a rich kid, but that isn't entirely true. He was an employee of Mr. Turner and had a great relationship with the older gentleman, sorta like a father-son relationship but they were not actually related. Daren is also heartbroken by the death of this man, he learned so much from him in his life. These two were like family to one another.
********************************************************************************


Kayla and Daren spot each other at the funeral, each intrigued by the presence of the other. Both are present at the reading of The Will the day following the funeral and WHAT ON EARTH: Mr. Turner hints at a nice fortune for them both at the end of a…scavenger hunt? The stipulation to receiving the monetary award is that they both remain handcuffed throughout the entirety of the search. Sounds a bit crazy, and it makes them both antsy, but it makes for a really great read.


These two have the hardest time getting along in the beginning but over time they learn to work together. They have a common goal, after all – both really do need the money they're hoping is at the end of this search. Neither plans on the emotional attachment that will come along with the scavenger hunt-although this is something that Mr. Turner did anticipate-and we-the-readers are the lucky ones that get to watch the romance unfold.


Gosh, you guys, I enjoyed the heck out of the first book in the series – there was so much tension in that book, so much fun banter. I laughed and smiled while I was reading, and that is always such a great thing with me, a sign of certain reread-status! THOSE VERY SAME THINGS happened with Perfect Kind of Trouble-I loved the tension at the beginning, the slow-burn as a result of these two being forced into close proximity, and the resulting romance. I laughed at the idea of scavenger hunt, at their initial hatred of it and their little shows of rebellion, and the silliness of this idea and the actual fun of the story.


Author Chelsea Fine is two-for-two you guys. TWO FOR TWO. I'm about to start on the third book in this series and the odds are pretty dang good for it! I have high hopes and I'm planning on clearing my schedule because if reading the third book is anything like reading the first two in this series, I'll be reading straight-thru and with a huge grin on my face. I love this series, I want more from this author, and I can't wait for you guys to pick up these books. I recommend Perfect Kind of Trouble by Chelsea Fine for readers that enjoy fun romance stories with happy endings that make you smile, and for readers that enjoy companion series.
***********************************************************************
Perfect Kind of Trouble will appeal to fans of:
New Adult Contemporary Romance
Romance: No triangle. Slow-burn.
Alternating POV's
Great secondary characters
Perfect Kind of Trouble by Chelsea Fine
is currently available for purchase.
***********************************************************************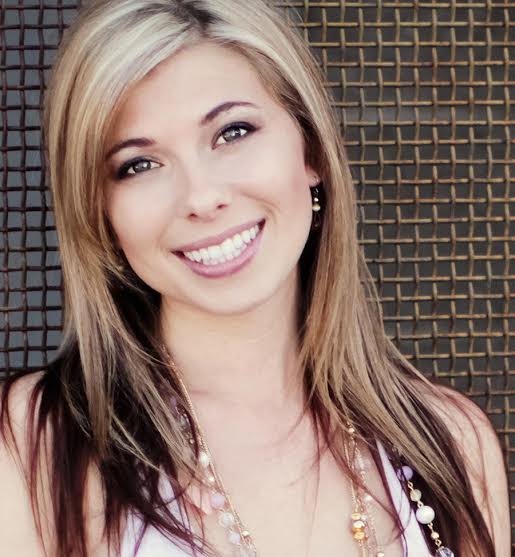 CHELSEA LIVES IN PHOENIX, ARIZONA, WHERE SHE SPENDS MOST OF HER TIME WRITING STORIES, PAINTING MURALS, AND AVOIDING HOUSEWORK AT ALL COSTS. SHE'S RIDICULOUSLY BAD AT DOING DISHES AND CLAIMS TO BE ALLERGIC TO LAUNDRY. HER OBSESSIONS INCLUDE: SUPERHEROES, COFFEE, SLEEPING-IN, AND CRAZY SOCKS. SHE LIVES WITH HER HUSBAND AND TWO CHILDREN, WHO GRACIOUSLY TOLERATE HER INABILITY TO RESIST TEENAGE DRAMA ON TV AND HER COMPLETE LACK OF SKILL IN THE KITCHEN.