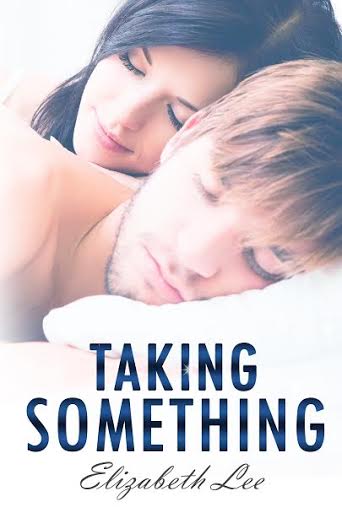 Taking Something by Elizabeth Lee
Series: Give Me Something #2
Publish Date: February 18, 2014
Source: Author for Review – Thank you!
Find It: Goodreads / Amazon / B&N


I know what you're thinking. "You were such a jerk, Nick!" Believe me, I know I screwed up the best thing I had going in my life, but that was kind of my thing. I'd learned how to run cons before I could even form complete sentences, and I'd always been selfish. But I changed. Lila forgave me, my brother and I were getting along, and I was trying to make a name for myself in the music world.

At least that was what I was trying to do when I negotiated my way into the recording studio with pop superstar Sadie Sinclair. I thought it would be a piece of cake—charm my way into her heart and into her record label's good graces.

Just when I thought I had it all figured out, I got mixed up in a web of lies, manipulation, and deception. A web that had me questioning my motives and desires altogether.

Was the fame and fortune really worth the price? (from Goodreads)



Taking Something by Elizabeth Lee


My Thoughts: Yesterday I shared my thoughts on Give Me Something, which is the first book in this series. I loved the story of Lila Rae, Tucker, and Nick…but I think I loved Taking Something even more. If you read yesterday's thoughts on Give Me Something, I mentioned how I felt about Nick (I loved him even though I love Lila and Tucker too) and that love just carried over into this book. I'm SO GLAD he was given a chance to tell his story.



******************************************************************
Taking Something takes place around four years after Give Me Something ends and it is both a great and interesting time in the lives of Nick, Tucker, and Lila. Nick has made a bit of a name for himself as an emerging club DJ with quite an ear for mixing music, but his real dream is to be a music producer. He spends his time all over the country mixing music at various events, but as the book opens he is back in his home – Chicago – for a big event at a local nightclub. Word has it that a huge record executive, Hollace Westwood, will be in attendance at this event and Nick wants to make sure he networks and rubs elbows with the man. Nick spins a great show and uses his cunning ways not only to gain entrance to the VIP section where he finds not only the record executive he is seeking but the hottest name in pop music, Sadie Sinclair. (That's more than he expected but HEY he'll take it!) After witnessing a diva-like fit by the pop star and worming his way up to the record executive, Nick found himself with a one-shot chance-of-a-lifetime: HE gets to produce Sadie Sinclair's next pop album. YES! Finally! A foot in the door!
The problem is this: Sadie doesn't want to do things the way the record company wants her to. Nick's job is to MAKE her do things their way. And record it. BOOM.
Nick feels certain if he can deliver on his promise to Mr. Westwood it will open more opportunities for him within the industry and his career will take off. Even though he has been warned that Sadie is a handful, he feels confident that he can still deliver and great product for the record label that satisfies both the artist AND the label (he's a little on the cocky side). Not only does Nick underestimate Sadie by a longshot but he also doesn't even consider her assistant, Gia, and what she will bring to the table.
I love this story SO MUCH. I had such a great time reading it.
************************************************************


Taking Something by Elizabeth Lee is so great because it is filled with not only a great romance but it has the characters I loved from the first book (always a plus for me!). PLUS I absolutely LOVE LOVE LOVED the way the music industry was so prominent in the book. I've read books that featured music before, but I'm not sure that I can remember a book that featured THIS side of the music industry and in such a huge way. It's almost like the author knows the ins-and-outs of the industry herself and is giving us a peek at how it works. I found myself really caught up in the making of the album during those particular scenes, and I really loved that.


Nick begins this book in a much better place than he ended Give Me Something, which was pretty great. Somewhere between the two books, he grew, and what we see when we open Taking Something is a guy that realizes that he has made some mistakes in his past. He realizes that he doesn't want the kind of life he has had before, so he changed it. There is character growth before the book begins and there is character growth during this book as well – double YAY! See, Nick begins the book as a man on a mission: launch his career, period. That is all. He sees his opportunity, he takes his opportunity, he does what he has to along the way to further himself (even when he has to grit his teeth a bit and even when he doesn't really want to). The thing that is really great is that as the book progresses, Nick begins to NOT LIKE the man he has become and, well, he changes himself again. HOW he changes himself is something you'll just have to see for yourself…


Sadie is just…WOW. She is the absolute image of a pop-star diva extraordinaire. Sadie is a has-been child star-turned-pop star that wants to shed her squeaky clean image and be "all grown up" now. She was once managed by her mom (but isn't anymore), she has had a slew of bad paparazzi photos, she's done some crazy things, had a few engagements, had a less-than-stellar mugshot, and has an attitude that stinks like last week's trash. I love the image that I have of her in my mind because it is this mash-up of several current pop culture icons, which made reading her character a ton of fun. Sadie is very manipulative when it comes to Nick and her music – honestly, the more I read her the more I didn't like her – but I really enjoyed not liking her. Was that supposed to happen? I don't know but was really fun.


And then there is Gia, Sadie's assistant. She is kind of like the wild card in this book, in my opinion. She is sneaky because for the longest time, you don't really know what Gia is thinking, what her motives are. She seems to have a chip on her shoulder sometimes, but then other times she lets her walls down and you can almost see past her facade. I love this character and the more I read her and the more deeply she becomes broken down as a character, I realize WHY I love her. I'm not giving away secrets, but WOW. This gal is something else and I mean that in a good way. Gia is not perfect – she is flawed – and we all know that I love flawed, vulnerable characters. BUT where Gia is vulnerable and flawed, she is also incredibly strong and resilient. This combination in a character sometimes leads to a bit of stubbornness, and Gia is one of those characters, but this is one of the things I love about her. Her scenes in the book (along with the scenes with Lila) are among my favorites. When you read her, you may agree.


There are new secondary characters in this book, and OF COURSE I love them. I'd love to know more about them (looking at you, Landry!). The characters from the previous book are in SUCH a fun place in their lives and their part in the story is such a great one and made me smile several times. The romance is great in this book but not over-the-top…it's just perfect. ALSO: two high-fives to the author for writing a really great non-cheesy, non-standard epilogue! I LOVED IT.


I recommend Taking Something by Elizabeth Lee to fans of Contemporary Romance. It is new adult, yes, but rather than featuring college students, this book features mainly characters that are starting out careers and homes within the age-bracket of the new age category. I also recommend this book to fans of music, singing, and the music industry in general. I enjoyed this one so much – for it to be connected to/in a series with Give Me Something, it was so different, and I think it is awesome to find such a broad range within a series…from con artists to music industry professionals. Really, guys, this is ANOTHER favorite by author Elizabeth Lee – I know I keep saying that but it is just the plain ole' truth. This series easily goes into my re-read pile.



******************************************************************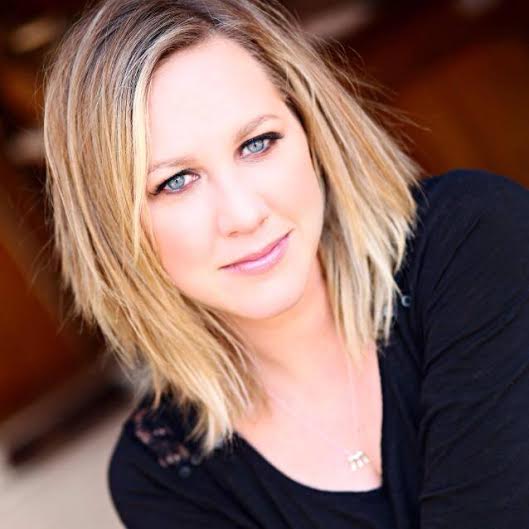 When I'm not writing or playing the part of wife and mother, you can find me dancing back-up for Beyonce, singing back-up for Miranda, or sunning myself on the beach with a drink in hand. Here's the thing about being born and raised in a small town—you have a very vivid imagination! Now, I channel it all to create stories where the girl always ends up with the right guy, first kisses are magical, and a happy ending is just that!
******************************************************************
Taking Something will appeal to fans of:


New Adult Contemporary Romance
Romance: Slow burn. Merciful heavens.
Music!

Taking Something by Elizabeth Lee
is currently available for purchase.
******************************************************************