The Fury by Alexander Gordon Smith
Series: The Fury #1
Published by Farrar, Straus, and Giroux
Publish Date: July 23, 2013
688 Pages


Imagine if one day, without warning, the entire human race turns against you, if every person you know, every person you meet becomes a bloodthirsty, mindless savage . . . That's the horrifying reality for Cal, Brick, and Daisy. Friends, family, even moms and dads, are out to get them. Their world has the Fury. It will not rest until they are dead.

In Alexander Gordon Smith's adrenaline-fueled saga, Cal and the others must uncover the truth about what is happening before it destroys them all. But survival comes at a cost. In their search for answers, what they discover will launch them into battle with an enemy of unimaginable power. –(summary from Goodreads)

*********************************************************************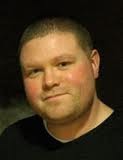 Author Alexander Gordon Smith has stopped by my blog today to talk about some of his inspirations and influences for his newest book, The Fury, out now for purchase! Guys, this book is crazy and fun and really kind of scary and I loved it to pieces.
I'm so excited to have this author on the blog today! He has seriously creeped me out with The Fury, which was so much fun and utterly horrifying – and I loved it so much! Welcome to Into the Hall of Books, Gordon!
*********************************************************************
Hi Asheley! Thanks so much for letting me guest post on your blog, it's awesome to be here!


We were talking about influences and inspirations for The Fury – I think if I listed them all it would make this the longest guest post in blogging history! I have been a fan of zombies for as long as I can remember. Okay, maybe not quite as long as I can remember… One of my first ever horror experiences involved zombies, and it almost put me off horror completely! I was six at the time, though. I was staying with my gran, and had mentioned to her that I loved horror (meaning Scooby-Doo, because that's what I thought horror was when I was six). She got the wrong end of the stick, and rented a bunch of R-rated videos for us to watch together, one of which was Zombie Flesh-Eaters!


I will never forget the experience of sitting there, too scared to watch but too scared to ask my gran to turn off the telly, seeing people getting murdered and devoured in the most horrific ways possible. For a while after that I couldn't even watch Scooby-Doo without bursting into floods of tears, but it must have planteda seed in my brain, I think. In the long run, this is one of the reasons I became so obsessed with horror when I was a teenager. I was mesmerised by it, captivated.


Horror held a kind of magic for me. I still vividly remember the feeling of wonder – almost lost behind that utter terror, but still there – wonder that the world isn't what people tell you it is, that there is more there than meets the eye, that death doesn't have to mean death. It filled me with a kind of delirious excitement, one that I still feel when I watch or read a good horror story – the excitement that comes from knowing that literally anything is possible.


So the genius Lucio Fulci was one of my earliest inspirations. I was fascinated by zombies after that, and even when I was six, seven, eight years old I used to wonder what would happen if the people I loved died. What would they become? I think the first flash of inspiration for The Fury actually occurred when I was this age (back then I was already planning on becoming an author, I wrote my first book, The Little Monster Book, when I was six, although this was before the Fulci experience, which explains why the monsters have smiley faces instead of bloodstained teeth…). I vividly remember recurring dreams where I would approach my mum or dad and they would turn around and they would have horse's teeth, or somebody else's eyes. I would always wake up crying and screaming – I'm not sure if there is anything more petrifying, when you're a kid, than the idea that your parents aren't who they say they are. And I have always had that ghost of an idea in my head, the fear of everyone I love turning against me, becoming something else.


The idea horrified me. But beyond the fear there was definitely another emotion, something approaching excitement, or maybe just intrigue. I'm not sure, all I know is that even back then something inside me liked the idea that our knowledge of the world was nothing more than a shell, a veneer, beneath which swirled this huge void of shocks and surprises. That's what horror still is, for me, that abyss that lies behind the skin of reality, always straining to break through and fill our world with nightmares. It's awesome!


So The Fury is a book that I have, in one way or another, been thinking about writing for over twenty years. And over those twenty years I must have read every zombie book out there – or at least tried to. There are way too many to list here, but one of the books that was most influential on my writing has to be Richard Matheson's I Am Legend (not strictly zombies, I know), which really plays with the idea of good and evil – who is the real bad guy in this story? Reading this as a teenager was a revelation, because it totally changed my perspective on heroes and villains. This was absolutely still in my head when I was writing The Fury. Other stories that paved the way for my own book were William Peter Blatty's The Exorcist, which really sparked off the pseudo-religious angle of the book (some of the best horror stories ever written are found in religious texts), Salem's Lot (and everything else by King, to be honest) which showed me the limitless breadth of horror, and pretty much anything by Clive Barker, who completely opened up my eyes to the unlimited depth of horror.


In the months before I started writing The Fury, I made a point of immersing myself in horror stories even more than I usually do. I kind of gorged on them, watching zombie flicks every night (every one I could find, the good, the bad and the ugly!) and filling every spare minute with zombie literature. I played a LOT of video games too (I have to mention Amnesia and Telltale's The Walking Dead games here, two of my absolute favourites and both works of genius), it's one of the best ways to get inside a character's head, these games are all about atmosphere. It was a great excuse to scare myself silly. But there was more to it than just enjoying a good fright. I wanted to come as close as possible to feeling the fear and panic and anxiety that the characters in the book experience. I wanted to be six years old again, lying in bed at my gran's house and waiting for her to shamble in, eyes milky white, ready to take a bite out of my leg. The more films I watched, the more books and comics I read, the more zombie games I played, the more paranoid I became that the zombie apocalypse was just around the corner. It had a compound effect. I was honestly starting to plan my escape, work out what weapons I could use and where I could go. I began to think there was danger everywhere, that no place was safe, the zombie mentality just consumed me.


It probably wasn't a particularly healthy thing to do, but all I know is that when I finally sat down to write The Fury, after months of preparation, I was completely in the zone, I knew exactly how those characters feel when their world is flipped upside down. I wrote in a fury, a kind of panicked delirium. I was writing like it was the only way of surviving – which in a way it was, I guess, because when you throw yourself into a story like this it really doesn't let you escape until you've got to the end. You are absolutely trapped in there as a writer. It owns you. I'm not talking about stealing ideas (although every writer does, I think, whether they know it or not), I was just trying to get into that mind-set, just trying to get into the right emotional place for this kind of story. I'm pretty sure that if I hadn't gone on a zombie binge before starting to write, The Fury wouldn't be anywhere near as furious as it is. It would have been called The Mild Panic.


Any writer who says they write alone is lying, I think. Writing is a collaborative art, it has to be. I never feel like I write my books alone, I write them with all those other writers and filmmakers that came before me. I have shared my life with these guys, their stories are some of my most vivid memories from childhood and adolescence. Their books are what showed me how to come to terms with myself when I was a teenager, they taught me how to survive when it seemed like the whole world was against me. These stories are the building blocks of The Fury, of all my books – how could they not be, when so much of me was created whilst reading them? We are the product of our experiences, and so many of my experiences came from sitting down with a book and getting completely lost. I owe these writers everything!


Thanks again so much for letting me visit your blog, Asheley, it has been great fun!



*********************************************************************
Thank you for being here today, Alexander Gordon Smith!
Check out these other websites
!
*********************************************************************
GIVEAWAY!
Author Alexander Gordon Smith & MacMillan Publishing
are offering
one hardcover copy of
THE FURY

(US/Canada Only) (ends August 9)