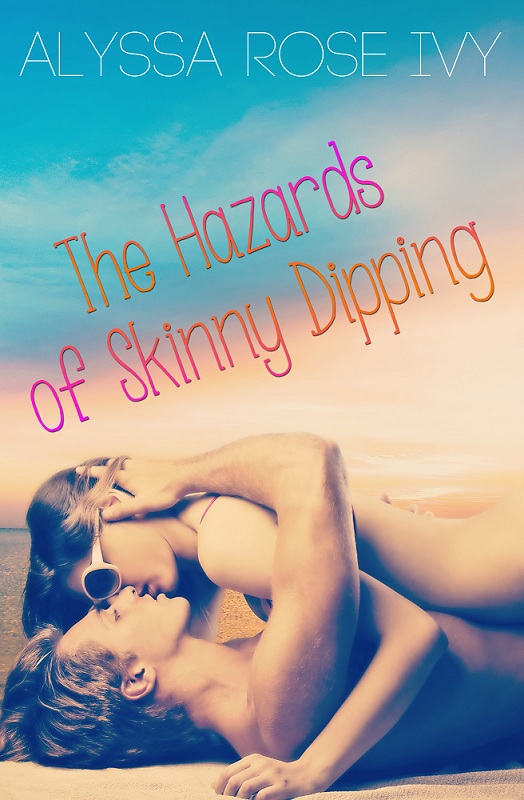 by Alyssa Rose Ivy
Publish Date: May 17, 2013
248 pages
Source: Author for Review – Thank you!
This isn't a deep book about first loves or self-discovery. If you want a book like that, I'd be happy to recommend one, but I don't have that kind of story to tell. Instead my story is about rash decisions and finding out that your dream guy is bad in bed. It's the story of when I finally went
skinny
dipping, and how my life was never the same again. Oh, and it's also the story of my freshman year of college and realizing Mr. Right might have been there all along.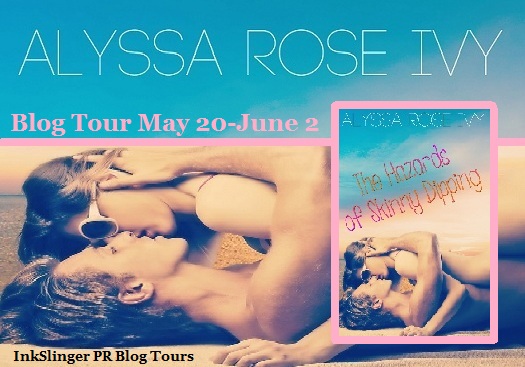 The Hazards of Skinny Dipping
by Alyssa Rose Ivy
My Thoughts: This book was so much fun to read!
Juliet is ready to head off for college when she receives an envelope from her cousin, Amy, with a list inside – on the list are five things to complete before going to college. The fifth thing on the list? Skinny dipping. Lucky for her, she has the perfect place – her family's private beach house has a pool. Unlucky for her: just when she thinks she's home alone with no neighbors, hunky hunky neighbor next-door Dylan drives up and walks over. While she's in the pool. Naked. Because she's crossing the last thing off of her pre-college list. Which is skinny dipping. Awkward!
One more thing: Juliet has had a crush on Dylan for years.
So…things just progress from there in what seems to be the most natural and normal neighborly way. Dylan just takes his clothes off and decides to go skinny dipping with Juliet. Then BAM! stuff happens. Then they're back at college – list completed, thankyouverymuch – and they're now a couple. While this is probably not very likely to happen in real life (unless you went to school with some of the people that I went to school with), it was a very, very entertaining start to the story and I enjoyed it quite a bit. I was totally okay with Juliet and Dylan – until Dylan became a weirdo. Why do the hunky characters always turn into weirdos in these books?
He ends up being possessive, controlling, all that and then some – that's our Dylan. At first, Juliet just takes it in stride because she did have a crush on him for so long and now YAY!! she finally has him. But when the straw breaks the camel's back after Dylan pulls this one crazy stunt, I was thrilled that she cut him loose and let him go. AND that she stuck to it even when he was trying to be persistent. Way to go, Juliet. Thank you, Alyssa Rose Ivy.
While all of this Dylan-business is going on, Juliet has pledged a sorority. And she is working hard in her classes. And she has gotten a job. She's working at this little pizza place with Reed, who is just her friend (she tells Dylan over and over). Reed is that guy, the good-looking one who is also a little bit cocky, the smart one, the really great friend. He's the one that encourages her, who builds her up, who kind-of looks out for her. Naturally, he doesn't really like Dylan all that much. As Juliet works her shifts with Reed, their friendship builds, which is awesome.
We all need good friends, right?
So when she and Dylan break up, Juliet goes to her friend. Reed. Who, as it turns out, kind of likes her.
Why do the hunky characters always turn into weirdos in these books?
To make room for characters like Reed.
************************************************
The Hazards of Skinny Dipping by Alyssa Rose Ivy is a really great New Adult Romance. Why? Because it is exactly what the summary says it is. It isn't too deep and it is fun. While some of the characters have some issues they clearly need to work on, this just isn't an issues-contemporary book. This is more on the easy, breezy side. I'd take this one outside and read it by the water. Or in the yard. Or in my favorite chair. And not have to worry about being bogged down with the issues (which I do love, but not every day).
Juliet made me laugh with her whole skinny-dipping thing. The book starts out with the skinny dipping, actually, so we get to know quite a bit about Juliet and who she is and what she's willing to do/be/put up with right away. But then we get to watch her with Dylan, which is a little on the wonky side but only because Dylan might not be everything she thought. While she's dating this guy, there are several others that show interest in her that I want her to pursue, but nope! – this girl stays true to her man. Gotta hand it to her, she's a faithful one. And smart – I was proud of her for finally sticking up for herself once she'd had enough of his mess.
Dylan had the potential to really bother me – like in a real-life way – but because this book isn't issues-heavy and because of how this story is written, he just didn't. Somewhere in the background, I know he is trouble but I knew that Juliet could take care of herself too. (It was so not-stressful reading the book and realizing that I didn't have to worry about the characters. I know that I'm not the only one that gets that way.)
Then there's Reed. He is practically perfect in every way, just like Mary Poppins, and I'm not even joking. From the moment he steps onto the pages, I wondered why on earth Juliet was with Dylan. Reed made me laugh with his cocky attitude and there were swoons on very many occasions. I just thought he was great. Everyone that reads this one will like Reed.
It was so unexpected and nice and wonderful to pick this one up and just…read…without being stressed out about anything. The story was fun and it felt summer-y and seasonal and I loved it. I'm going to be reading Alyssa Rose Ivy's Clayton Falls series for the Summer Series Challenge in June (as it overlaps the contemporary event) and I'm more than a little eager to get started on it now.
I recommend The Hazards of Skinny Dipping by Alyssa Rose Ivy to fans of New Adult Contemporary Romance, fans of easy, fun stories, and guy-girl friendships.
*********************************************************
The Hazards of Skinny Dipping will appeal to fans of:

New Adult Contemporary Romance
Romance: Slowly-developing and Very Swoony.
Books with guy-girl friendships.
Setting: College. IN THE SOUTH. Yesss!
Great summer read.
The Hazards of Skinny Dipping
by Alyssa Rose Ivy
is currently available for purchase.
*********************************************************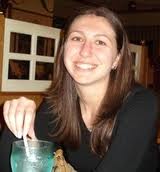 Alyssa Rose Ivy is a New Adult and Young Adult author who loves to weave stories with romance and a southern setting. Although raised in the New York area, she fell in love with the South after moving to New Orleans for college. After years as a perpetual student, she turned back to her creative side and decided to write. She lives in North Carolina with her husband and two young children, and she can usually be found with a cup of coffee in her hand.
*********************************************************
And now for the Giveaway!
Author Alyssa Rose Ivy is offering
a BEACH BAG PRIZE GIVEAWAY
filled with all kinds of neat stuff!
This contest is open to US and Canada Only. Ends May 21.