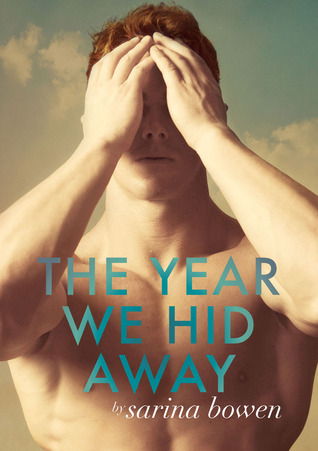 Series: The Ivy Years #2
Publisher: Rennie Road Books
Publish Date: June 1, 2014
274 pages
Source: Author for Review – Thank you!
Find It: Goodreads / Amazon / B&N
She's hiding something big. He's hiding someone small.

Scarlet Crowley's life was torn apart the day father was arrested for unspeakable crimes. Now the shock has worn off, but not the horror.

It's a safe bet that Scarlet is the only first year at Harkness College who had to sneak past TV news trucks parked on her front lawn just to leave town. But college will be Scarlet's fresh start. Clutching a shiny new student ID — with a newly minted name on it — she leaves it all behind. Even if it means lying to the boy she's falling for.

Bridger McCaulley is a varsity hockey star known for being a player both on and off the ice. But a sobering family crisis takes that all away. Protecting his sister means a precarious living arrangement and constant deception. The only bright spot in his week is the few stolen hours he spends with Scarlet.The two form a tentative relationship based on the understanding that some things must always be held back. But when grim developments threaten them both, going it alone just won't work anymore. And if they can't learn to trust one another now, the families who let them down will take everything they've struggled to keep. (from Goodreads)
The Year We Hid Away by Sarina Bowen
My Thoughts: I recently read The Year We Fell Down by Sarina Bowen and fell FAST and HARD for the characters in that story. I loved the way this author brought the college experience and athletics together and mixed it with real life – her characters had real life issues (one had a disability that is not often found in New Adult contemporary). The setting was fantastic and everything felt authentic and realistic and I was like YES THIS IS REFRESHING, I WANT MORE!
It is not at all surprising that I have fallen fast and hard for this second book in the series, The Year We Hid Away. I met main character, Bridger, in the first book and actually crossed my fingers that I would get to know more about him and OH YAY LOOK AT THIS! This is his story! As much as I loved his story (and doggone it, I do mean LOVED), I loved the other main character in the book, Scarlet.
Author Sarina Bowen has made me squeally and nerdy over this series, and very quickly. Hello there, The Ivy Years Series: Welcome to the top shelf. Welcome to instant-read status.
(You can read my thoughts on The Year We Fell Down
*********************************************************************
THIS IS THE #2 BOOK IN THE SERIES, BUT
THERE ARE NO SERIES SPOILERS IN THIS BLOG POST.
I knew that when I started The Year We Hid Away, I would need to block out a chunk of my life to devote to the story and the characters, and that is exactly what I did. I absolutely LOVED falling back into the world of Harkness College and getting to know Bridger McCaulley and Scarlet Crowley.
Bridger is main character Adam Hartley's good friend in the first book, and he pops up just enough that we get different glimpses into his what kind of character he is during that time. This book, however, takes place in the following semesters, and we are focusing on a very different Bridger; we see MORE and WHY of everything… more about the behaviors we saw then and also the "Why?" behind his behaviors and lifestyle now. Some big things have happened to shake up Bridger's world between books and he has had to grow up, man-up, and rearrange his priorities. He's done a great job but MAN OH MAN, some days life is just hard for him.
Do you ever have those times in life when things aren't great, and then they get worse, and then you think "You have GOT to be kidding me?" or "WHY does stuff like this keep happening to me?" After Bridger ends up changing his life, he has to go into a sort of stealth-mode because he doesn't want anyone to know what has happened – he has his reasons, and they are really good ones. But life dishes out hard stuff all the time and sometimes he feels like it is almost more than he can take. Bridger finds that his old life is a life he can now only dream about. No time to cry about it, no time to wish for something different. He has to keep going, keep going, keep going. One day it will all be worth it.
I love a really well-written, vulnerable character that shows weakness and admits flaws. While Bridger is incredibly strong and awesome, he is also quick and able to admit when he is wrong or at fault. He is a new Bridger. His friends do not understand his behavior – they feel like he is avoiding them or shutting them out or that he is never around anymore. That isn't really it at all; Bridger has just become more mature. Shifting priorities will do that to you, right? (So will meeting a pretty girl named Scarlet.)
Scarlet's story isn't one that I have read in a character often, and I love what the author brought to the table with her. She is finally able to get away from home as a freshman – leaving an absolutely stifling, horrible, embarrassing, crazy situation with her father. Scarlet is basically on her own now, and she couldn't be happier. She finally feels like she can breathe. Except, really, even though she has done everything she can to leave the ghosts of her family's past behind, it is much harder than she anticipated. Scarlet thought that if she came to school and kept quiet about her past, people wouldn't know – and that works out for her for a while. Meeting Bridger in her classes, though, is the best thing that could have happened to her.
Bridger represents a break from the stress of the rest of her life, which is really great because that is exactly how Bridger feels about Scarlet. She feels like she can be herself around him without bringing the heaviness and weight of who she used to be into the picture. With Bridger, she isn't her father's daughter, and she doesn't have to worry about what he is constantly thinking about her. He represents a fresh start. She is finally able to gain some confidence and develop an identity. I loved reading about Scarlet because I know there must be people out there in the real world like her.
I also feel certain that there are people out there in the real world JUST LIKE BRIDGER, and I think that is why I like him so much. Plus even though he is going through a tough season in his life, he is not one of those angsty male characters. He is still considerate and respectful and kind, and I love this. It does not lessen his sexiness or attractiveness one bit. Loved this guy. I knew I'd love his character before I began this book, I just didn't know how much.
I love the world of Harkness College and the surrounding town. I completely feel taken in by this campus and the area around it. I love that the hockey was in this book just like it was in the first book – so fun! I loved that there was plenty of emotion and intensity in this book, but not too much. The Year We Hid Away really made me think about what being in Bridger's situation and being in Scarlet's situation must really be like, but at the same time it was not to heavy for me to really love this story.
There was plenty of laughing and happiness too.
I'm telling you guys, I loved the first book but I loved this book even more. With several more books planned for this series, YOU CAN'T EVEN KNOW HOW EXCITED I AM. Seriously, I have clappy-hands about these books.
*********************************************************************
GOSH I KNOW I HAVEN'T REALLY TOLD YOU THAT MUCH ABOUT BRIDGER. I know you're probably wondering what I'm alluding to when I talk about his life and how it has changed since the last book and all. I'm telling you to trust me, it is better if you find it all out as you read – you will love Bridger and his backstory and his relationship with Scarlet all the more, and you will understand why he has had to do everything he has had to do. Scarlet's portion of the story is given to us a little bit in the summary, but believe me when I say that her life twists and turns a bit until the end. YES, this is a romance, but it is my favorite kind of romance, the kind that mixes with real-life issues and real-life stuff and character development and overcoming obstacles. There is not much better in a book than characters that come out better in the end than they were when they started. This is what we have here.
All I want to do is sit here and gush about how much I love The Year We Hid Away by Sarina Bowen, but just tust me when I say that if you love New Adult or Contemporary Romance, especially with some issues and character development, you will like this one. The guy is great and the setting is great and the story is plausible and I want MORE PLEASE, as soon as possible. GREAT NEW ADULT RIGHT HERE, you guys.
*********************************************************************
EXCERPT from The Year We Hid Away
"Stalker," Bridger said, cocking one ginger eyebrow at me. "I need to hear you play."
"A song. I want to hear one."
"Um… maybe. If you can do me a little favor."
He crossed his arms, and I was momentarily distracted by the curved shape of his forearm
muscles. "Favor? What's this going to cost me?"
"Well… could you stop calling me Stalker?" I knew my objection to his nickname was a little
silly. But the past year had made me sensitive to anything even remotely creepy.
His green eyes went wide. "Sure. That's it?"
"Okay. Now play me a song," Bridger said.
My hands felt a little sweaty, and I had to wipe them on my jeans. I shouldn't have been
nervous, because I spent a lot of restless hours last year playing the living crap out of my
guitar. When nobody at school will speak to you, and there's a full drama playing inside
your house, there is really no better way to spend time than practicing music. But still, I
was anxious to impress.
Putting the guitar strap over my head, I checked my tuning. Then I launched in to Lynyrd
Skynyrd's Sweet Home Alabama. With its distinctive opening riff, I knew it would sound
impressive. And I'd played it a hundred times before.
I kept my eyes on the fret board, not because I needed to look, but because I felt shy. After
the first few bars I began to relax, the music pulling me in.
When the song was done, I waited until the last note died away. And then I couldn't avoid
his face any longer. Bridger was looking down at me with big eyes, dark green, the color of
the sea before a storm. "Damn, Scarlet," he whispered. "You amaze me."
My cheeks did their thing, becoming hot. I busied myself with removing the guitar strap
from around my neck. But I fumbled it, twisting my hair in the strap. "Ouch," I swore.
Bridger reached up to untangle me, and I felt my status tumble quickly from "possibly
cool" right down to "dork." But just as I was beating myself up about it, I noticed something
peculiar. After Bridger pushed my tangled hair off my shoulder, his hand stayed there,
warming my skin. Then, his fingers cupped my cheek. My gaze flew to his, and I found him
studying me.
Ever so slowly, he leaned in. Then his lips barely whispered across mine, and I felt myself
break out in goose bumps. But he didn't kiss me properly. Instead, his lips came to hover
over the corner of my mouth, a spot on my body which I'd never guessed was so sensitive.
"Is this okay?" he whispered, his lips so close that I could feel the words vibrate on my skin.
"I find you a little hard to read."
Hell yes. But I didn't trust my voice to answer him. Instead, I turned my face the tiniest
distance towards his, hoping he'd understand. My heart slammed against my ribs as his
mouth found mine…
*********************************************************************
The Year We Hid Away will appeal to fans of:

New Adult Contemporary Romance with Issues
Romance: Slow-Burn. Friends-to-Romance.
Great Secondary Characters
Alternating POV
Setting: College Campus
Athletics


The Year We Hid Away
by Sarina Bowen
is currently available for purchase.
*********************************************************************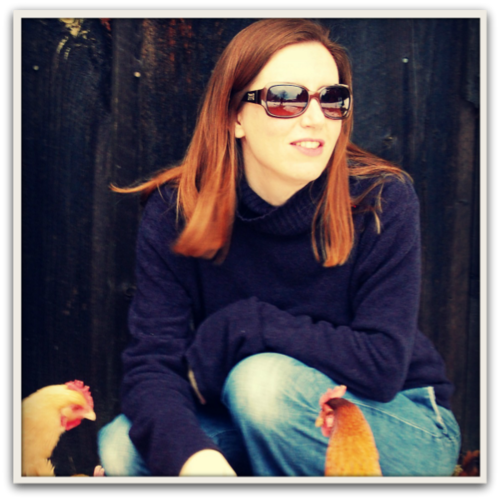 Sarina Bowen makes her home in the Green Mountains of Vermont, where she lives with her family, eight chickens and
a large pile of skis and hockey equipment. She is a graduate of Yale University.