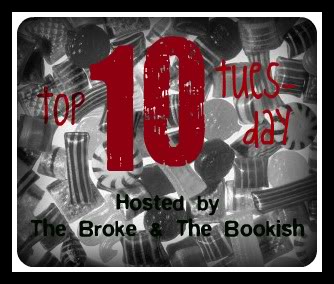 Click HERE to check out Top Ten Tuesday
at The Broke and the Bookish
Ten Childhood Favorites That Made Me
D.E.A.R.
(Drop Everything And Read)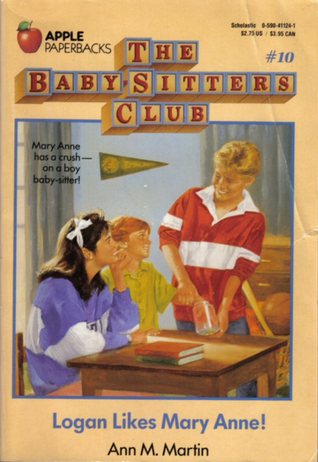 1. The Babysitters Club Series
by Ann M. Martin
These books may have defined part of my childhood.
I think my favorite one was #10, Logan Likes Mary Anne!
I looooved Logan with his sweet Southern accent.
If you've ever heard me talk, you know why.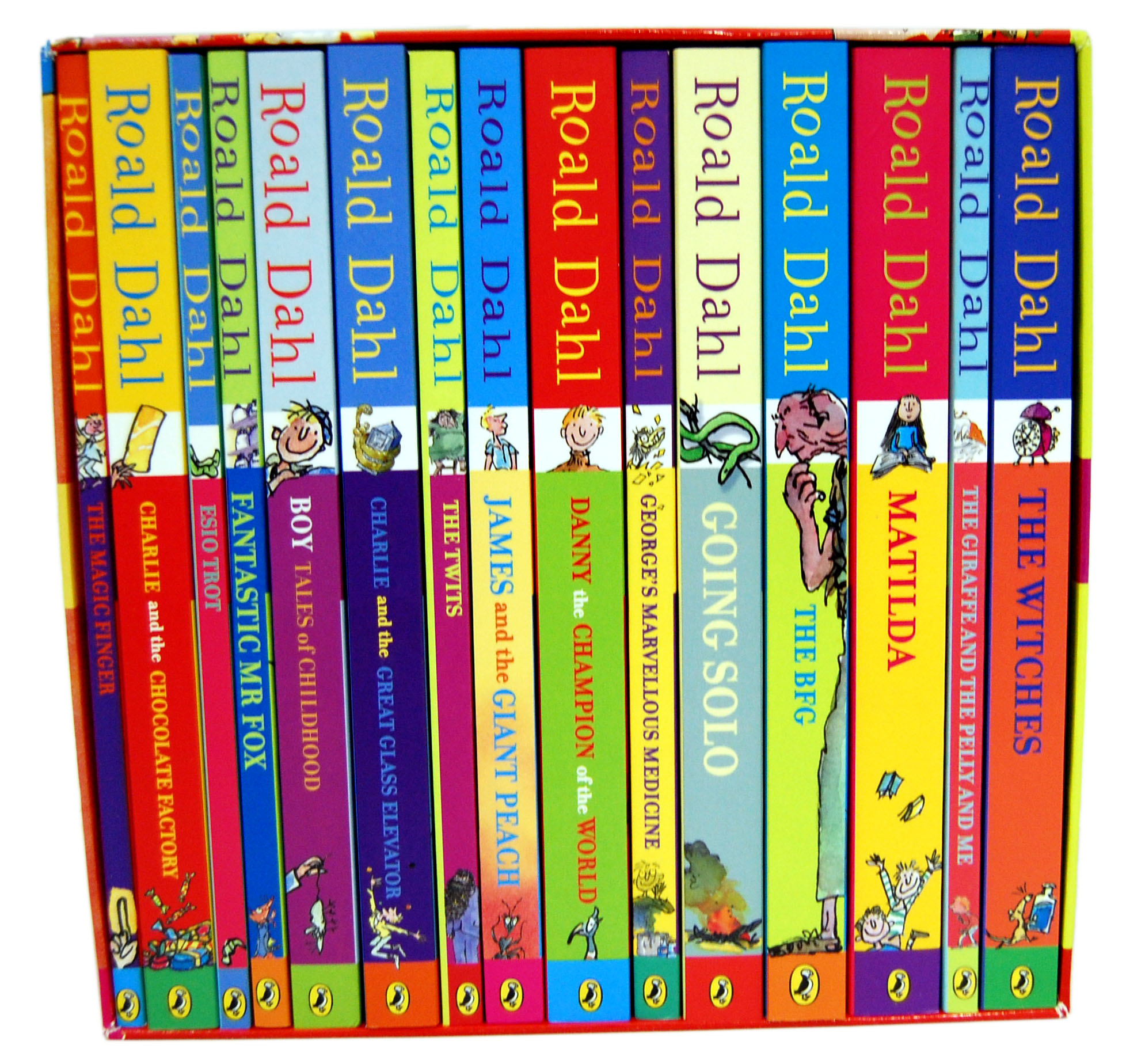 2. Everything by Roald Dahl
I'm assuming this one is self-explanatory.
My favorites are Matilda,
Fantastic Mr. Fox,
James and the Giant Peach,
and Charlie and the Chocolate Factory.
Oh! and The Twits. Love those crazy Twits.
3. The Little House Series
by Laura Ingalls Wilder
I'm assuming this will also be self-explanatory.
I used to want to be Laura
with a family as awesome as hers
and a dog as cool as Jack.
4. The Sweet Valley Twins Series
by Francine Pascal
ALL of my friends loved these books.
Looking back, I don't remember that much about them
except that they were about twins
and

there was plenty of drama!!
I can't believe how dated these covers are-
5. Judy Blume's books, all of them.
I have a book crush on Peter Warren Hatcher for-e-ver,
and who didn't love all of the Fudge books –
but my favorite is Are You There God? It's Me, Margaret. –
not only because of the awesomely old cover (this is the edition I had!)
but because it let me know that every other girl had
awful things happen to them too when they grew up.
~body changes

and

bras

and

stuff~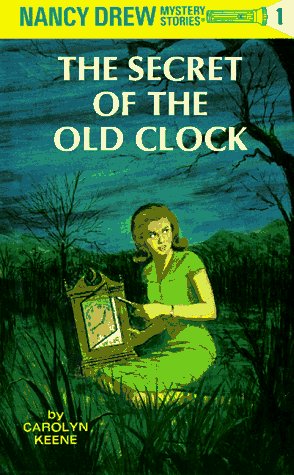 6. The Nancy Drew Mysteries
by Carolyn Keene
These books are SO NEAR AND DEAR
to my heart because my precious Grandma
bought me the entire hardback set,
little by little every year for Christmas.
Before them, I had never read mysteries.
After them, I devoured mysteries.
I shared them with my friends,
and I can't wait for my girls to want to read them.
I still have them packed away.
6. Flowers in the Attic
by V.C. Andrews
This book was so horrifying to me
but I think I checked it out of the library more than any other book
I never owned my own copy
because I was too scared to.
But I ate it up every time I read it.
(sadly, it's the only Andrews book I've ever read!)
7. The Ramona Quimby Series
by Beverly Cleary
was pretty much my book BFF was I was a kid.
Now, she's pretty much my kiddos' book BFF.
We've come full circle, folks, and it's awesome.
Ramona Quimby, Age 8 was always my favorite of the series.
8. The Anne of Green Gables Series
by L. M. Montgomery
I love these books SO HARD.
Anne Shirley was definitely my kindred spirit.
Gilbert Blythe was one of my first real book crushes.
(I wanted red hair so he could call me "Carrot" too.)
And I loved Marilla Cuthbert so much.
I could go on

and

on

and

on about these books for hours.
I seriously need to think about a re-read.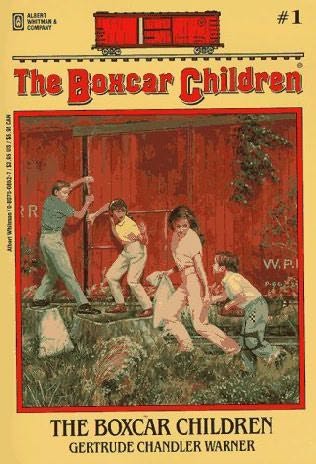 10. The Boxcar Children Series
by Gertrude Chandler Warner
Everything awesome about childrens' books
is included in this series.
Everything.
I WANTED TO LIVE IN A BOXCAR, Y'ALL.
************************************************************
HONORABLE MENTION:
I have to give a shout-out to Christopher Pike and R.L. Stine
for keeping me scared out of my mind during middle school!
I read these books voraciously, along with all of my friends.
We LOVED being so scared.
But these covers, dude! I wouldn't even let the books stay in my bedroom.
I'd make them stay in the living room or the kitchen
because they sometimes had glow in the dark letters on them.
Rock On, Mr. Pike and Mr. Stine.