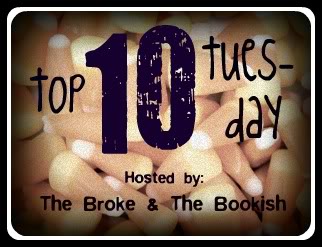 Click HERE to check out Top Ten Tuesday
at The Broke and the Bookish.
What a great topic this week for Top Ten Tuesday!
This Week's Topic:
Ten Books
I've Read or Bought
Based on a Pretty Cover
Cover art means so, so much to me. I will both happily and sadly admit that yes, I do judge a book by its cover. Sometimes this is a great thing and sometimes not so much, but that is another story for another time. Here, I just want to give some examples of some books I've read this year that I chose to read based INITIALLY on cover art. I do not own that many books, so it was impossible for me to come up with ten books that I bought based on the cover. So I chose ten that I've read/bought/requested for review based on a pretty cover. So here we go, in no particular order: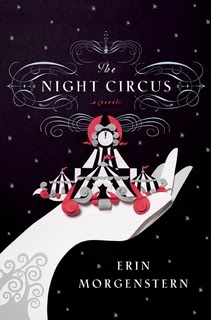 1.

The Night Circus

by Erin Morgenstern
The cover of The Night Circus is as magical as the book.
Designed by Helen Musselwhite from handcut paper.
2.

Soulless

by Gail Carriger
Part of The Parasol Protectorate series.
Steampunk paranormal romance.
I'm not sure any further explanation is needed.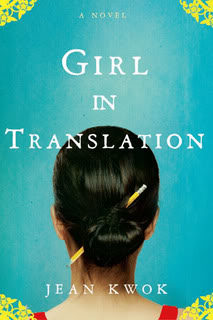 3.

Girl In Translation

by Jean Kwok
In this case, I kept coming back to the mixture of color and culture.
Honestly, without this cover I might not have read this book,
which would have been a tragedy.
One of my favorites of 2011.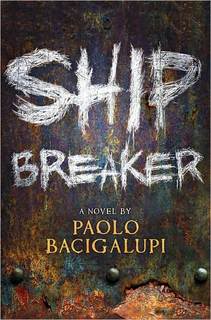 4.

Ship Breaker

by Paolo Bacigalupi.
I am always a fan of capital letters,
especially when they're scribbled.
And these look exactly like MINE.
This cover is the first thing I noticed about this book
and this book is a favorite of mine.
The cover details the book perfectly.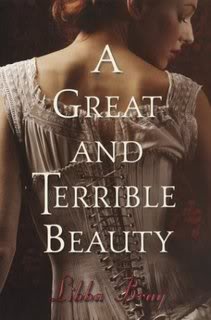 5. A Great and Terrible Beauty by Libba Bray.
This cover is so gorgeously pretty.
Each book in this series is as beautiful as this one.
I could hate these books and still want them for my shelves
(But I don't. I love them.)
6.

The Mephisto Covenant

by Trinity Faegen
I requested this book for review based on the cover.
This is another case of 'girl-in-dress on a cover.'
And actually, I don't think this scene is in the book,
but the cover is still beautiful
and still the reason I wanted to read this book.


7.

When She Woke

by Hillary Jordan
This is my favorite cover of the year, so far.
My favorite color is RED.
So it stands to reason that I'd love this cover.
Front and back, it is amazing.
It totally embodies the story.
8. Wither by Lauren DeStefano
I have no rhyme or reason for loving this cover
except that it is so gorgeous.
I bought this book based on the cover
and THEN the raving reviews.
Another case of 'girl-in-dress on the cover'
but this time with a birdcage and a pretty font!
9.

The Book of Lost Things

by John Connolly
I walked by this book on the shelf of Target for a few weeks
before I picked it up. When I finally read it, I COULD NOT BELIEVE IT.
It was amazing, and the cover was a perfect picture of what the story told.
There are a million things stories hidden in this cover art,
just like inside this story.
(If you love adult fiction, or older YA fiction, PLEASE read this!)
10. Abraham Lincoln, Vampire Hunter by Seth Grahame-Smith
No explanation needed!
And yes, I loved the book!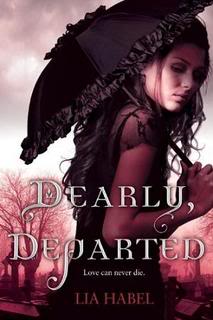 11. Dearly, Departed by Lia Habel
Because I had to, a final book that I requested for review
because of a beautiful cover.
Here, what I loved most was the use of COLOR!!
And I loved the story!
In truth, I could talk for DAYS about pretty covers.
But I'll just do us all a favor and stop here!