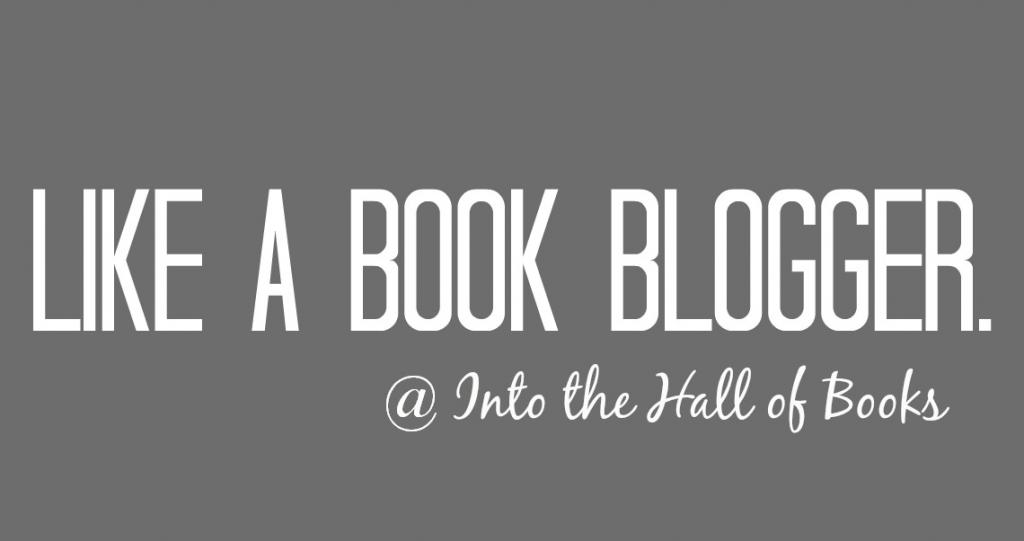 [MANNERS] like a book blogger.
A few days ago I talked about how I wanted to start a new, positive conversation in the blogosphere and I began by talking about finding our voices when we write online. I talked a little bit about my own writing voice and how I sometimes get a little flail-y and throw out allcaps when I get excited, and I talked about other ways to blog. Any writing style is great, as long as it is your own and you feel comfortable with it. Whenever anyone has a blog, I'm happy to see whatever creativity they bring to the table as long as they're blogging with integrity.
Having my own piece of the internet is cool but with that comes some responsibility. I need to show good manners and "book blogger etiquette" – we all should. So I think today, I just want to briefly touch on a couple of points that can quickly get out of hand when we forget our manners.
Two things that start drama in the Reading World as quick as anything are advanced copies and social media.
***********************************************************************
Oh wow, if I could only emphasize how very little space advanced copies take up in terms of the giant spectrum that is the Reading World. I think it can be easy to forget that sometimes. Disclosure: It was a while after I began blogging before I received my first advanced copy of anything (it was digital), and it was longer still before I received a print copy of anything in advance.
First and most importantly, I would still be a reader and blogger without advanced reading copies. I started without them and I do not need them to share my thoughts on books. I've had blogging friends that have never accepted them and I've had blogging friends that stopped taking them for periods of time here and there for various reasons. I do not have to have anything before publication date to be a book blogger. And my status as a book blogger is not at all defined by whether or not I will receive advanced copies or what my ARC:non-ARC review ratio is. THE END.
ARC Envy is real and it is a mean, green monster. It happens to pretty much everyone and I'm doubtful I can be convinced otherwise. I think with the rise of the #bookmail #bookstagram #instabook #bookshimmy #whateverotherhashtagisused on Instagram, Twitter, and everywhere else IT'S EVEN HARDER. It's also difficult when people read and discuss books pre-publication out in the open – it feeds the beast. I'm not saying the photos and book discussions need to stop, no not at all. But WHILE books are great marketing tools and it is awesome to spread the word/promote/say thank you, etc — not everyone is privy to this, even some long-time book bloggers with "big" blogs. I'd just like to promote a consciousness of this because otherwise, there is not much we can do about ARC Envy except try not to have it. (I do want to discuss this further.)
People can have strong opinions about how others should behave where ARC's are concerned and okay, okay. Calling out people online over this has only created more drama, and thus more negativity, which has been counterproductive. The privilege of receiving advanced copies is a great perk, but like many of the things associated with blogging, it takes a while to figure the "ARC-thing" out and get comfortable with it. Will I use NetGalley/Edelweiss? Will I receive printed ARCs? Do I prefer to use my own purchased copies and library copies? Can I even receive ARC's where I live? Even when we get comfortable with it, it still requires good etiquette within the industry and the community, and some tact to keep from creating drama. Wouldn't it be much better to contact someone directly behind the public wall if you have a problem with them rather than passive aggressive public shaming? It isn't very nice. I know that I'd appreciate that much more if it were ME and my behavior that was being talked about on social media and blogs, but that's just me.
ARC's are a bit of a learning curve, in my opinion —
or they were for me when I first started blogging.
I will discuss this more soon.
***********************************************************************
Social Media Drama
Speaking of drama, social media isn't the place to air our dirty laundry or vent our frustrations. There will ALWAYS be people that disagree with other people, there will always be email that upsets us, there will be poorly-executed comments directed toward us – how we react shows our character, friends! It never helps to get on Twitter and start dramatic or negative conversations. In my experiences as a blogger and reader, I've seen tons of negative responses to these initial tweets that have turned into very negative threads and nobody needs that type of drama. I've always been taught to take some deep breaths, collect my thoughts, and even sleep on it a few days before I start ranting online for everyone to hear or see. I've also found it valuable to have a couple of gracious friends in my back pocket that I can vent to in a hurry if something crazy happens – I feel like this is a much better approach than going public, and it can generate support while preventing unwanted widespread drama.
I think sometimes it is easy to forget when we're talking to a couple of our Twitter or Facebook friends that ALL of our followers can see the conversation. It's very easy to come off looking passive aggressive and rude, and it's easy to have conversations in public that probably should be spoken behind the public wall.
I've seen this a few times in the past few weeks.
I think that we need to remember how we are presenting ourselves, to remember that we are representing books, authors, and publishers everywhere (yes we are!), and that often people remember it when we're involved in online bad behavior. It's best to avoid drama altogether if possible.
***********************************************************************
Comments on ARC/social media manners?
What are some other examples of
manners book bloggers should follow?
I'd like to hear from readers & bloggers alike!
This post is just the tip of the iceberg
in terms of blogger etiquette.
There are a TON of manners that we could and should discuss.
Everyone should feel welcome in this community,
and I genuinely believe that it begins with good manners.