You guys, I've read some pretty amazing books this year.

I've read books and I've re-read books and I've listened to books
and I've loved every second of it.
My to-read list is miles long and I add to it pretty much daily.
One book in particular has been on the list for ages.
I've even owned it for a good, long while.

I'm not sure why I haven't read it yet.
(Shame. On. Me.)

It all ends now.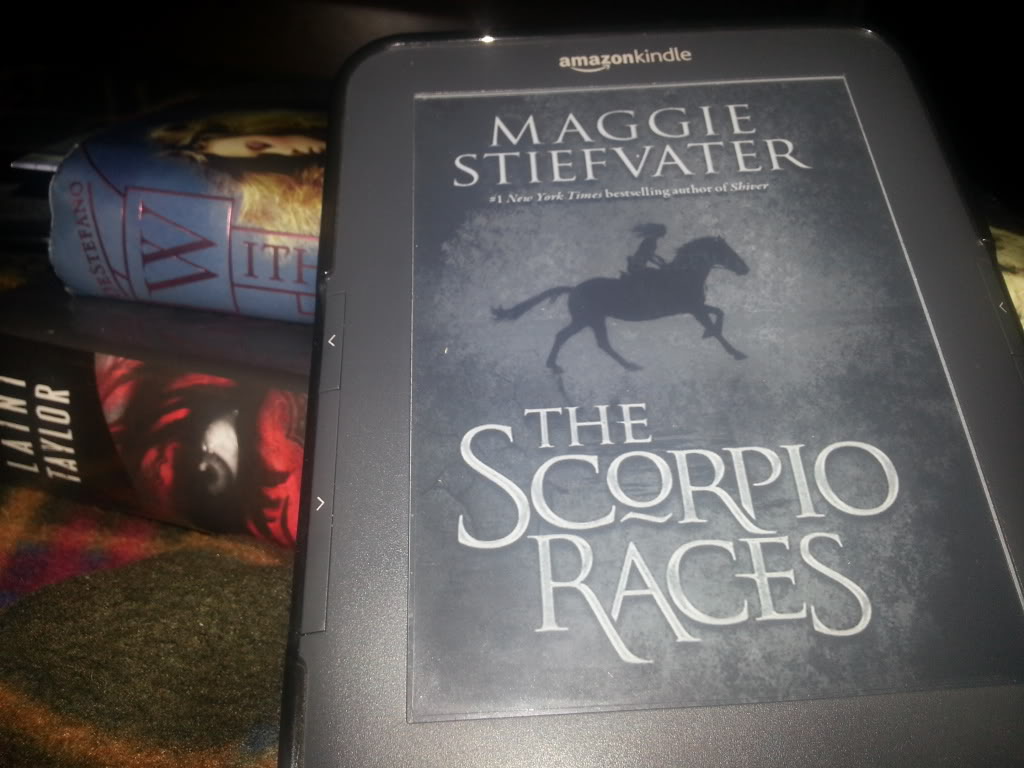 Y'all, I'm so excited!
I'm totally moving this book over to the "read" pile.
Yes I am!

I'm actually reading/re-reading several books right now.
(You can see a couple of them holding up my Kindle!)
But everything goes on hold for the ole' horsey book.
I reeealllyyy want to know why everyone loves this book so much!
YAY!!!

***********************************************

Have you read The Scorpio Races yet?

If you have, tell me your thoughts!
Somebody be happy for me!!