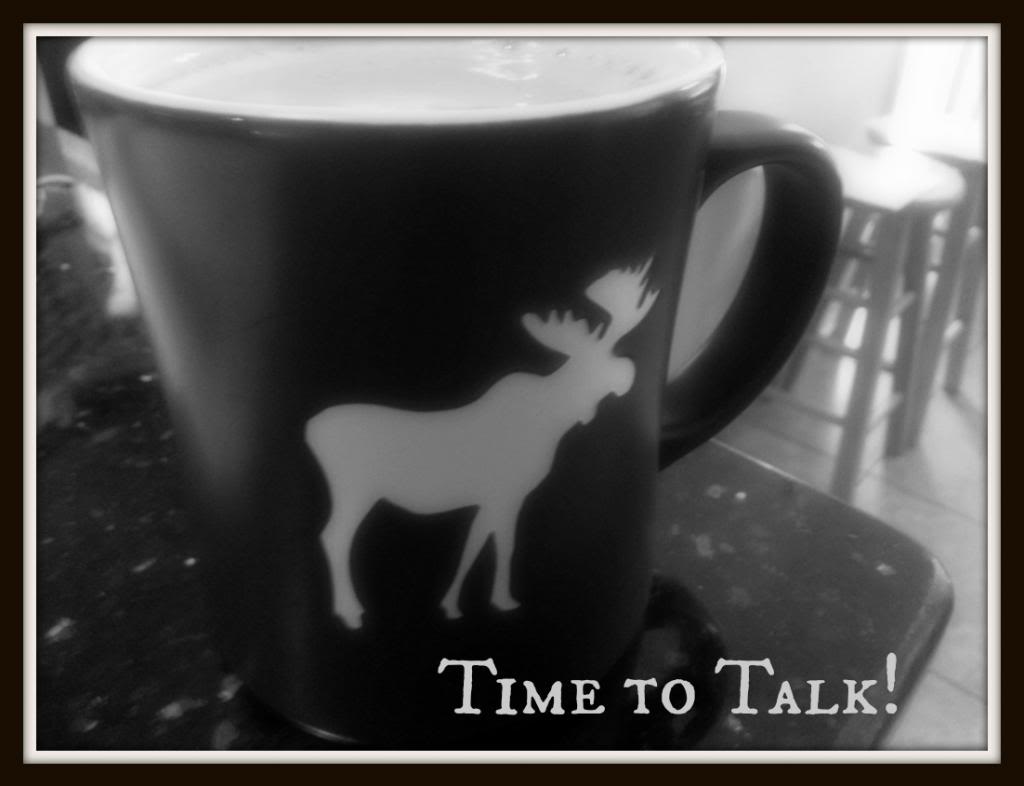 This is the coffee mug I'm actually using
RIGHT NOW while I write this!
So HELLO everyone! Wow, I've been insanely busy in my "real" life lately and I feel like I miss my blog and my reading friends. I haven't really been able to devote the time and thought to my blog but I wanted to get something out there. What to do in this situation? How about a little update?
FIRST OF ALL: I finished what will be one of my favorite books this year. You know when you finish a book and your thoughts have to just sit for awhile before they become complete and coherent? Well, that's how I feel about I Shall Be Near To You by Erin Lindsay McCabe. My post is coming soon (it needs editing, you guys, my thoughts are all over the place) but WOW. Just, WOW. I finished and immediately began pushing that book on people – before I finished crying my eyes out. (And then I made the paperback cover my phone wallpaper for a few days because LOOK AT IT.)
So after finishing that book, I wanted something F-U-N, fun. But I wasn't sure what to read! I scrolled around in my Kindle and settled on the Kylie Ryans Series by Caisey Quinn and decided to give it a try. You guys, I was pretty-much immediately hooked and ended up reading the books back-to-back-to-back. I can't remember the last time that I've done that. Three in a row, baby! This series follows a young girl that moves to Nashville to pursue her dreams of becoming a country music singer. Not only was the story super fun BUT I ended up completely going FANGIRL and made reading this series even more fun for myself. (More on how I made this series even better in a post later this week!) I can't wait to share it with you guys – I was absolutely ridiculous and made myself laugh…at myself. I hope you can laugh along with me.



THEN, oh my goodness, I read Allegiant by Veronica Roth. This was a big deal for me because I didn't love the first book and I really didn't like the second book at all. It took me a while – like, a long time – to get into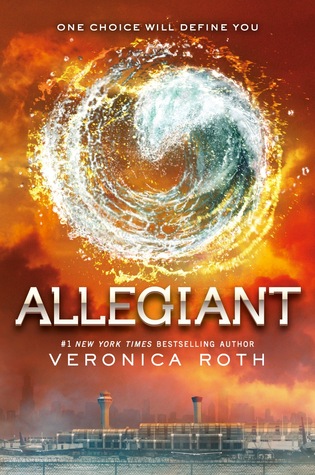 Allegiant. (It was overdue at the library so I had no choice: read it or turn it back in and wait forever again.) There was a point, finally, toward the very end of the book that I thought OKAY THIS IS GOING TO BE A LITTLE BIT HARD. But I read it and it was less hard than I thought, even though the ending stunk. I didn't love that series at all. My reasons for feeling the way I do are completely valid; I don't understand why everyone loved it and I probably won't end up rereading it. This is why I love the reading, though, because everyone has such different opinions on stories and what is good for you may not be good for me…I am interesting in seeing the movie at some point because I've heard it was a good adaptation. BUT HEY, I can say that I've read this series and that's something, right? Right.
FINALLY, I've finished with my Grisha reread! I reread the first two books so I could read Ruin and Rising for the very first time. OH GOSH, YOU GUYS, I'M REALLY DOING IT. I'm about to finish this series! I can't stand it but I also can't wait. It's the best kind of torture and I have a great friend on standby (if I haven't worn her out already) for all of my feelings. I'm afraid and I'm excited. I'm afraid and I'm excited.


*****************************************************
A couple more random thoughts!
1. Happy Birthday to ME! Last Sunday was my birthday! It was fantastic, actually. Last weekend, we made a quick trip all the way across the state to see favorite singer-songwriters of ours: SAM QUINN and JOSH OLIVER. There was also a lunch composed entirely of chocolate cake. I'm not sorry!
I did not get any books for my birthday this year BUT I did get a little bump-up in my Audible account, which made me really excited. I also got a ton of birthday wishes on Twitter and Facebook, which was the best thing of all. It made me feel super special. Big smiles for days!
2. Unrelated, but nearly everything I've had on hold at the library has come in at once! DOES THIS EVER HAPPEN TO ANYONE ELSE? I've got my digital loans maxed-out and two are waiting for me – if I don't download them before my "3 days" is up they'll go to the next person! How does this even happen? I try to be really careful not to put things on hold that will arrive all at once and here I am, at the busiest time of year, with ALL THE BOOKS to read! No complaints, really. But still! It's kind of hilarious.
3. I've got a pretty big giveaway going on right now! Click HERE to go to that particular blog post and enter! You can win one of the books on my to-read list (or any book from those series). It's OPEN WORLDWIDE and ends November 29! Hurry! Also, tell your friends – I've LOVED getting to know the people that have stopped by and shared their reading quirks. LOVED IT. I want more people to tell their stories!
*****************************************************
You guys, thanks so much for hanging out with me while I've had a busy week! Thanks for reading my update!
If you're one of the ones that I've sent crazy messages to with my thoughts on any of the books above OR ANY BOOK AT ALL – THANK YOU SO MUCH. Really! If you've read any of these books, what did you think? Tell me! I want to talk about books!
And I want to buy a book for one of you. Go enter that giveaway. GO!