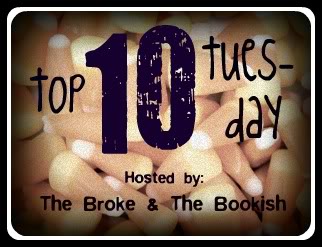 Click HERE to check out Top Ten Tuesday
at The Broke and the Bookish.
What a great topic this week for Top Ten Tuesday!
This Week's Topic:
Ten Books
That Made Me Feel
Some Pretty STRONG Emotions
I'm such a melodramatic person in real life, so it stands to reason that I'd get very emotional and melodramatic in my reading. There are tons of books that bring forth big, gigantic, huge emotional responses with me…and not all of those responses are tears. I feel a million things while I'm reading. Here are a few of those things, in no particular order:
1. Monsters of Men by Patrick Ness
If you know me at all, this is no surprise to you.
If you don't, let's just say this: It took me forever to finish this book
in anticipation of an emotional ending.
I sobbed SO HARD at the end of this book
I had to go to the other end of my house so I wouldn't wake up
my husband. I loved it so much I don't even know what to say. It's THAT incredible.
2.

Soulless

by Gail Carriger
I don't always laugh out loud while I read,
but I did over and over while I read this book!
4. Fire by Kristin Cashore
I didn't pay attention to the dust jacket. I didn't
realize that this was the COMPANION to Graceling,
not the sequel. So when I started reading it a mere minute or two
after finishing Graceling and IT DIDN'T WORK,
I CHUNKED IT ACROSS THE ROOM. No joke.
After my anger (at myself) subsided a few weeks later,
I picked it up and LOVED it. Even more than Graceling.
5. Paper Towns by John Green
This was one of those books that I hugged
when I finished. It was so profoundly excellent and
I immediately wished that I HADN'T just finished it so I could
have the experience of reading it again for the first time.
Every time I read John Green's books, I feel that way.
His books are REAL LIFE, and those warrant HUGS.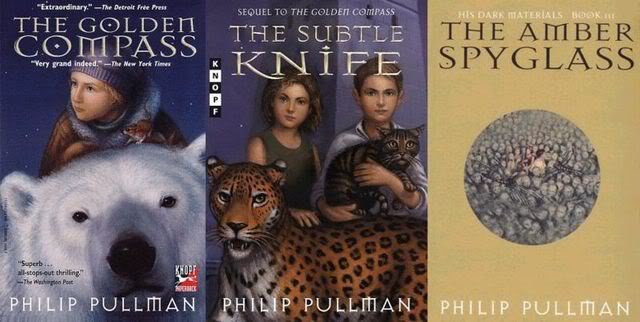 6. The His Dark Materials Trilogy by Philip Pullman
Happy, Happy, Joy, Joy…
Pure joy, folks, right here.


7. Jellicoe Road by Melina Marchetta
This book made me feel blistering heartache,
but it felt so good.
This book is such an absolute delight,
but that beauty comes with pain.
8. Room by Emma Donoghue
This book made me feel tons of emotions,
and most of them weren't all that great.
I had fear, anger, sadness, disgust…
and a little bit of elation and relief.
WHATEVER the emotion was,
it was to the EXTREME.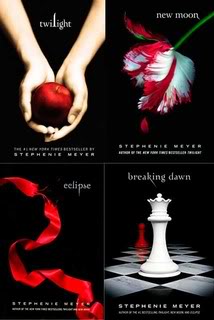 9. The Twilight Saga by Stephanie Meyer
When I read these books, I had no idea
that there were books out there that could be this good…
no idea that there were books that I could enjoy so much.
I've read lots of stuff that I deem "better" than these books,
but at the time, they made me crazy happy.
So, they make my list today.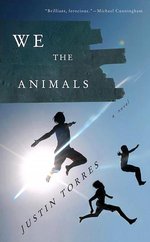 10. We The Animals by Justin Torres
Most recently, like last week, this short book
BROKE ME. This is such an amazing book, and I
really want to see more people reading it and talking about it.
But it is so moving that I can't quite wrap my head around it yet –
one of those that will take a long time for me to figure out, if I ever do.